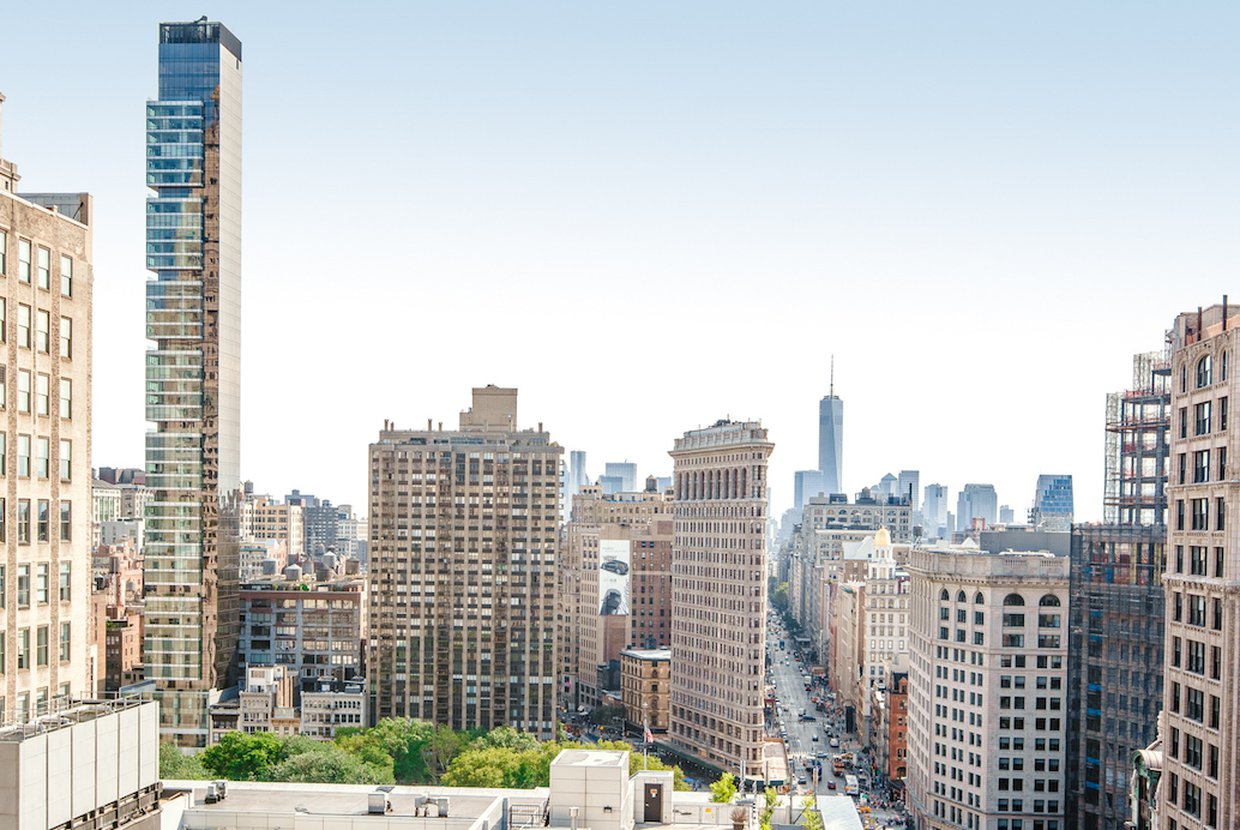 Supply has been surpassing demand in NYC's luxury real estate market over the past few years, leaving thousands of apartments on the market throughout the city. According to a recent StreetEasy analysis, one in four apartments remains unsold, and most of these are luxury homes. With a huge number of high-end condos available in NYC, buyers will only continue to have more options and higher negotiating power if these trends continue.
With 682 new developments constructed since 2013, NYC has seen a surge in luxury buildings over the past few years. The StreetEasy analysis looked at information on condo sales from 2013 to 2019 and found that out of the 16,242 new apartments completed in these buildings, over 25 percent remain unsold. And StreetEasy's statistic does not take into account the thousands of apartments in condo buildings that are under construction. These homes have not started closings, but are experiencing the same effects of the current market.
Out of all 5 boroughs, Manhattan had the highest level of condos that remain unsold. The analysis reported that the borough has more than 2,400 apartments still on the market, which makes up 60 percent of the total unsold apartments in NYC. Most of the homes that made up this statistic were located in bigger luxury towers.
According to The New York Times, NYC is seeing particularly high supply and low demand in the ultra-luxury market. One57, a luxury tower on Billionaires' Row, still has an estimated 20 percent of its apartments on the market. And out of all units in the seven luxury towers studied for the analysis, 40 percent have yet to be sold.
Because inventory is reaching record highs, apartment prices in many of these new luxury buildings are decreasing. Developers are either reducing their prices directly or with various concessions offered to buyers, such as waived transfer taxes. Another way that developers are dealing with the downturn in the market is by converting sales listings to rental listings. As many of these apartments are valued at very high prices, most of the new rental rates do not equate to their full worth.
With trends like high inventory and endless discounts to be found, NYC's luxury market is giving potential homebuyers the advantage. As more luxury apartments get price cuts and developers offer better concessions, buyers are now able to find great prices and negotiate even better deals. To learn more about luxury homes currently on the market throughout the city, visit the Elegran sales page or contact an agent today.