Leasing Begins at Domino Megaproject's Newest Rental
Sean Keeley
| September 25, 2019 | Published in
Neighborhood News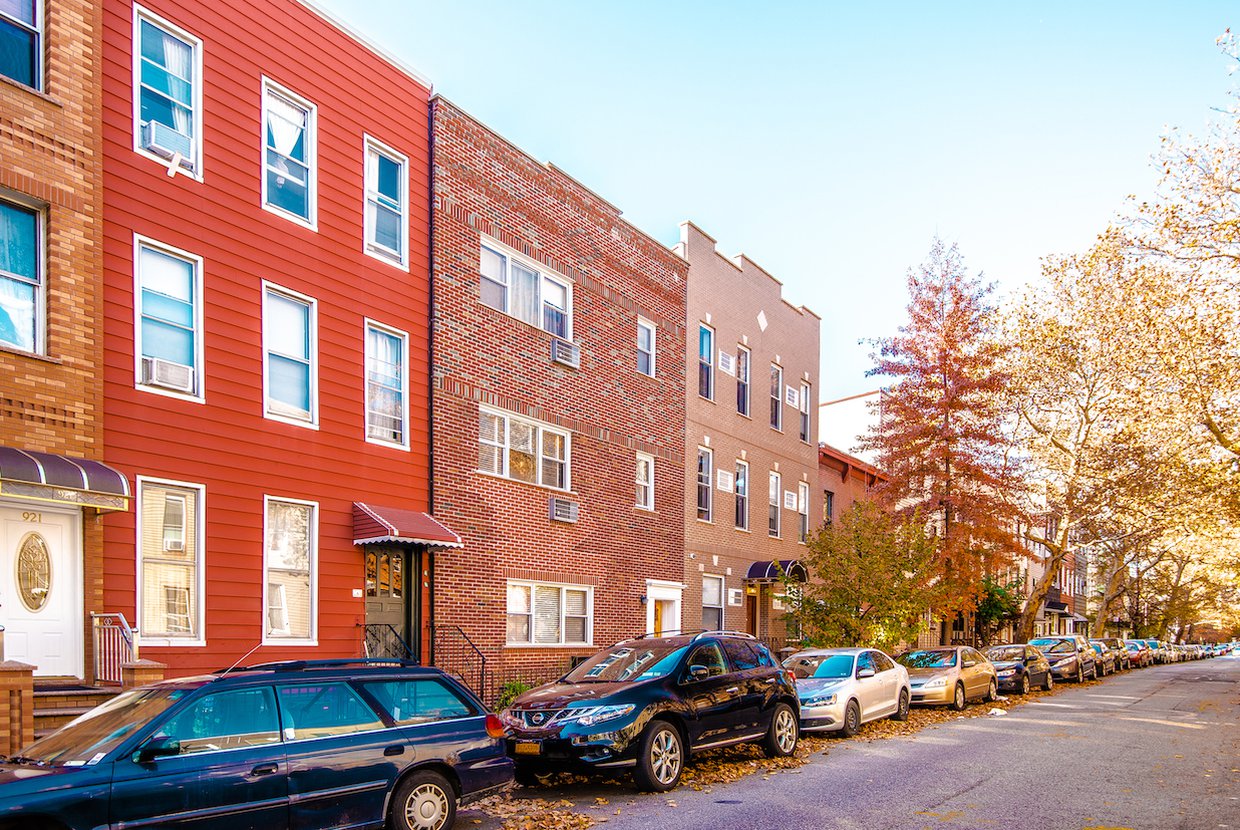 It was over a year and a half ago when Practice for Architecture and Urbanism's (PAU) vision to redesign the Domino Sugar Refinery on the Williamsburg waterfront had been approved to move forward. The plan was to redesign the landmarked refinery by turning it into the epicenter of a large walkable area full of residential towers, office space, and ground-level public amenities. This was a chance to modernize this area and make it more usable while also honoring the past.
In June 2018, Domino Park was unveiled, bringing with it a raised walkway, sculptures, artifacts from the sugar plant, a children's playground, a dog run, a volleyball court, and picnic areas. Around the same time, construction wrapped at 325 Kent, the first residential building completed in the development.
All eyes then turned to One South First, a 42-story building designed by COOKFOX Architects and developed by Two Trees Management. The second residential tower in the redevelopment was set to include 330 rental residences, 150,000 square feet of office space, and 15,000 square feet of retail and restaurants, including Roberta's and Other Half Brewing.
After topping out in June 2019, the anticipated tower officially opened in September. Per Curbed, leasing is underway at this residential development, which stretches across two mixed-use buildings. The facade on both features angled precast concrete and is said to be inspired by sugar crystals, harkening back to the Domino's history of the site.
All residences include hardwood floors, floor-to-ceiling windows, in-unit washer/dryers, and in-sink garbage disposals. Units here range between alcove studios, one-bedrooms, and two-bedrooms, and 66 of the 330 residences have been designated as affordable units.
As for the rest of the listed residences, studios start at $3,795 per month, one-bedrooms start at $4,575 per month, and two-bedrooms start at $6,750 per month.
With those prices, residents get top-of-the-line amenities to choose from in their daily routine. One South First includes two floors of amenities and a 46th-floor roof deck that features private cabanas. The club level is centered around an outdoor granite pool, landscaped sundeck, and outdoor grilling stations with dining areas that overlook Domino Park, the East River, and Manhattan's skyline. Inside, residents can relax in lounges or get things done in coworking spaces that overlook the East River or Domino Park. There's also a 24-hour fitness club for staying healthy.
As for Domino Park, that's a very cool aspect to living in One South First. Located directly behind the building, it includes 30 pieces of salvaged factory machinery, 21 columns from the old warehouse, 585 feet of crane tracks, and four 36-foot-tall tanks once used to collect syrup. There's also a Japanese pine garden, play space, sloping lawn, and an urban beach. This area is sure to be a central spot for events and activities throughout the year, and it recently hosted the lighting of the Bat-Signal to commemorate Batman Day.
One South First and 325 Kent are just the first two of four residential projects planned for the Domino megadevelopment. Expected to take 10 years to complete, the development will eventually include 2,800 apartments, 500,000 square feet of commercial space, and a new school.
If you are interested in living in this area or finding out more about apartments currently available here, visit Elegran's sales page today.