Coming Soon: Manhattan West, a Future West Side Megaproject
Written by Kristina Kennedy-Aguero
October 18, 2019
Published in Urban Design, Neighborhood News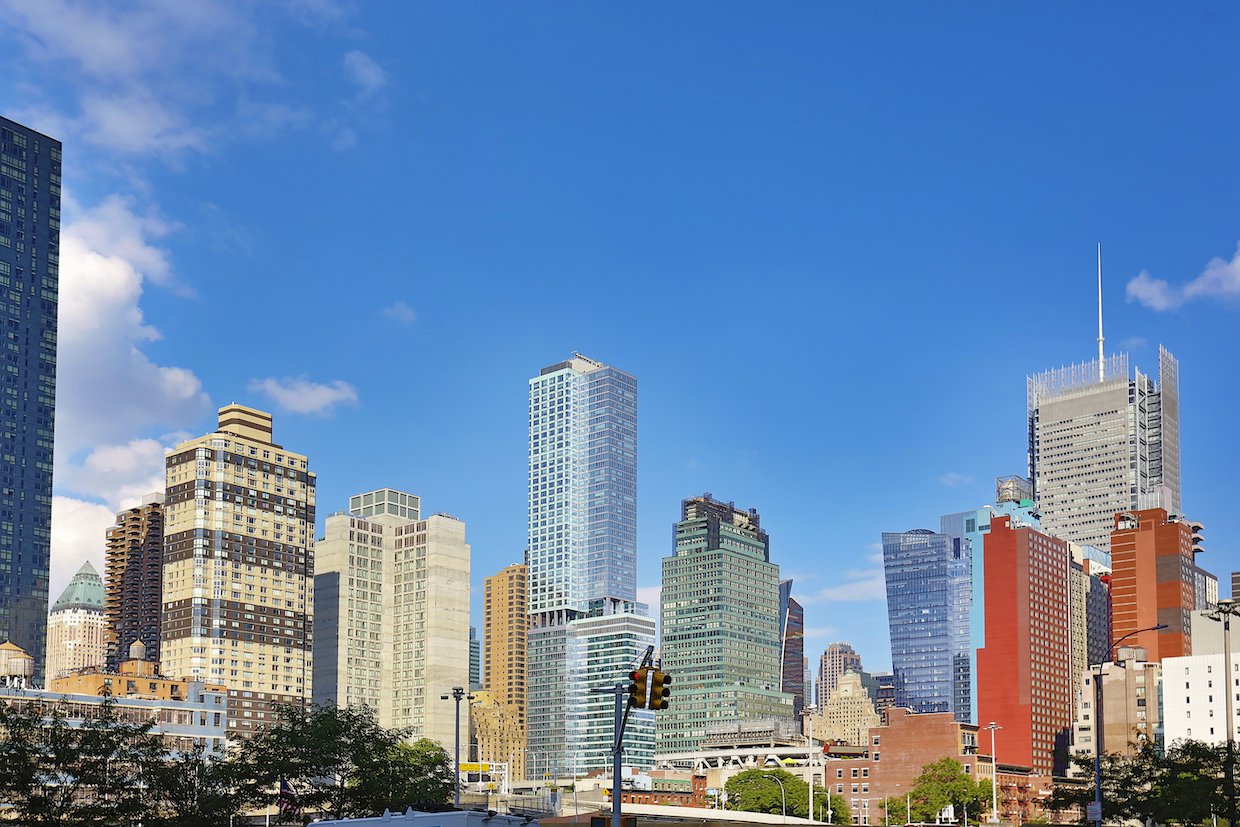 The massive Manhattan West project is located between 31st and 33rd Streets and 9th and 10th Avenues, just across from the huge Hudson Yards development. This megaproject by Brookfield will cover a total of 8 acres and have 6 buildings situated around a two-acre landscaped plaza. The public park, designed by High Line Architects, will be bordered by a total of 240,000 square feet of retail space, and will host a variety of cultural and artistic events and contain an NHL-programmed winter ice rink.
One Manhattan West, located on the corner of 9th Avenue and 33rd Street, already rises 67 stories and will provide a total of 2.1-million square feet of office space. This building is due to open by the end of the year and 90 percent of it is already leased. Next door, on West 33rd Street, is the 13-story, 200,000 square-feet office building called "The Lofts". Adjacent to this is the Pendry Hotel, which will have 164 rooms spread over 21 floors. The hotel is due to open in 2021 and will have a unique wavy façade. The complex will also house a 35,000-square-foot Peloton store and a 60,000-square-foot Whole Foods due to open in 2020.
Two Manhattan West will stand 58 stories high on the corner of 9th Avenue and 31st Street. Due to be completed in 2022, it will have a total area of 1.9 million square feet of office space. The tower is located above an active rail yard and Brookfield had to exchange 25,000 tons of rock for cement, and move a signal cabin and an electrical substation before building could begin. The law firm Cravath has already signed as this building's anchor tenant. Next door, along West 31st Street, stands "The Eugene," a 62-story building that will house 844 luxury apartments with interiors designed by RW Studios. It will include a 4,500-square-foot rooftop terrace, and 50,000 square feet of amenities and recreational facilities including a rock-climbing wall, a basketball court, a playroom, a pet spa, and La Palestra fitness and wellness center.
Five Manhattan West, which runs the entire width between the streets, along 10th Avenue is a 17-story building with 1.7 million square feet of office space. In total when completed the megaproject will contain 6 million square feet of office space and over 240,000 square feet of curated, retail, food, and pop-up experiences. The Union Square Hospitality Group have confirmed that they will be opening a new restaurant by Danny Myers within the Manhattan far west side megaproject. The 20,000-square-foot restaurant is expected to open in 2020 and form the 'anchor' restaurant of the complex.
Elemental, the hospitality and experience design company, will be opening a 10,000-square-foot venue located along the northern edge of the public plaza. It is due to open early in 2021 and the venue will include a theatre for 160 seated people, or 300 standing, along with a bar and restaurant. Elemental partner, Warren Adcock stated, "We will be combining immersive entertainment technologies of the 21st century with the elegant designs of old New York variety theaters. It's our goal to innovate with every experience and to create a new home for storytelling in NYC with narrative magic shows, intimate music experiences, and never-before-done theatrical productions."