NYC Rents Spike and Sales Prices Plummet at Record Rates
Laura Schier
| October 04, 2019 | Published in
Real Estate Market Trends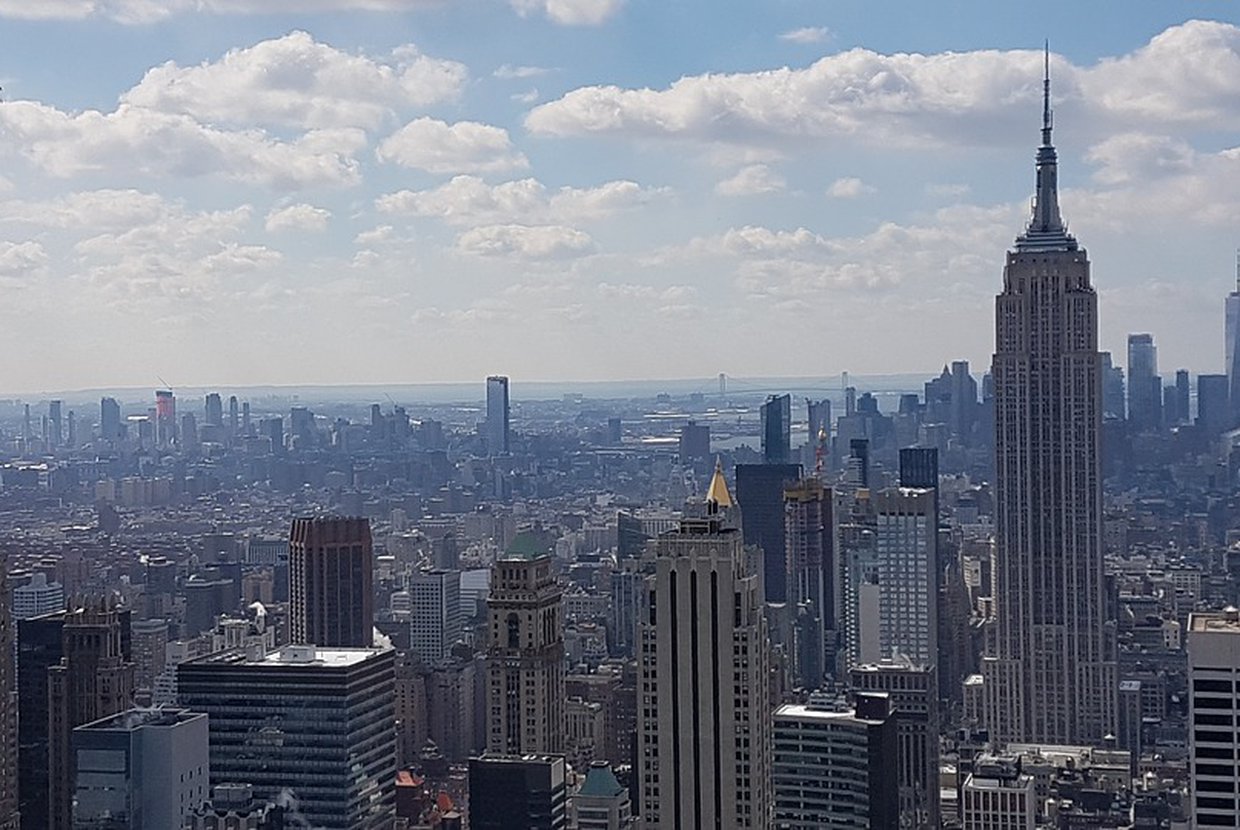 With rental prices rising at a record pace and sales prices plummeting, NYC's rental and sales markets are moving in opposite directions. According to the August 2019 StreetEasy Market Reports, rents are increasing rapidly throughout the city, and are currently at their fastest pace since 2016. Meanwhile, home prices are dropping to lower levels than the city has seen in years.
In Manhattan, the average rental price rose by 3 percent year-over-year to $3,309 per month, which is the biggest annual increase since February of 2016. And along with rising rents came a decrease in concessions as landlords offered fewer perks to potential renters. In August, the borough saw a 1.3 percent decrease in apartments with concessions, to 13.6 percent.
Brooklyn saw a 3.5 percent price increase in rentals to $2,695, a record high for the borough. And out of all the boroughs, Brooklyn had the lowest percentage of landlords offering concessions for the month of August. Only 11.7 percent of rentals had concessions, which was a 2.4 percent year-over-year decrease.
Rental prices also rose significantly in Queens, with a 3.5 percent increase to a $2,198 average monthly rent price. Similar to Manhattan and Brooklyn, Queens saw landlords offering fewer concessions. With a slight 0.6 percent year-over-year decrease, 12.2 percent of rentals advertised concessions throughout the borough.
While all submarkets of Manhattan, Brooklyn, and Queens saw substantial rent increases in August, prices rose at the fastest rates in pricier submarkets. The Downtown Manhattan area, which includes neighborhoods such as SoHo, Tribeca, the Financial District, and the West Village, saw a 2.8 percent increase to $3,809 per month, which is a new high for this area. Northwest Brooklyn, a submarket that includes Williamsburg, East Williamsburg, and Greenpoint, saw the fastest growth rate in NYC, with a 3.5 percent increase in rental prices to $3,115. And Northwest Queens, which includes Astoria, Long Island City, and Sunnyside, experienced a 2.9 percent spike in rents to $2,318.
As rental prices jumped throughout the boroughs, sales prices either plummeted or showed little to no growth. Manhattan's average sales price saw a 4.9 percent drop to $1,098,104, and price levels in the borough currently match those recorded in April of 2015. In Brooklyn, sales prices fell 2.4 percent to $691,224, the biggest drop since August of 2012. And in Queens, prices remained the same, with an average of $514,233 for the month of August.
The rental market has been strong throughout the year, and as prices continue to rise, concessions may drop further. According to an industry expert, "while landlord concessions are still relatively high, they have been steadily falling over the past few months as rentals in New York City continue to be buoyed by the weaker sales markets in the region." Because of this, those looking to find a rental should move fast before average rents get higher and landlords decide to offer fewer perks.
And in the current state of the sales market, prospective homebuyers have the power. As sellers continue to reduce apartment prices in an effort to generate more sales, buyers can find more deals and have higher negotiating power. And with home prices at record low levels, buyers are in a great position to buy an apartment in NYC. If you are looking to take advantage of the market, visit the Elegran sales page or contact an agent today.