Building Spotlight: 380 Riverside Drive
Laura Schier
| November 04, 2019 | Published in
Urban Design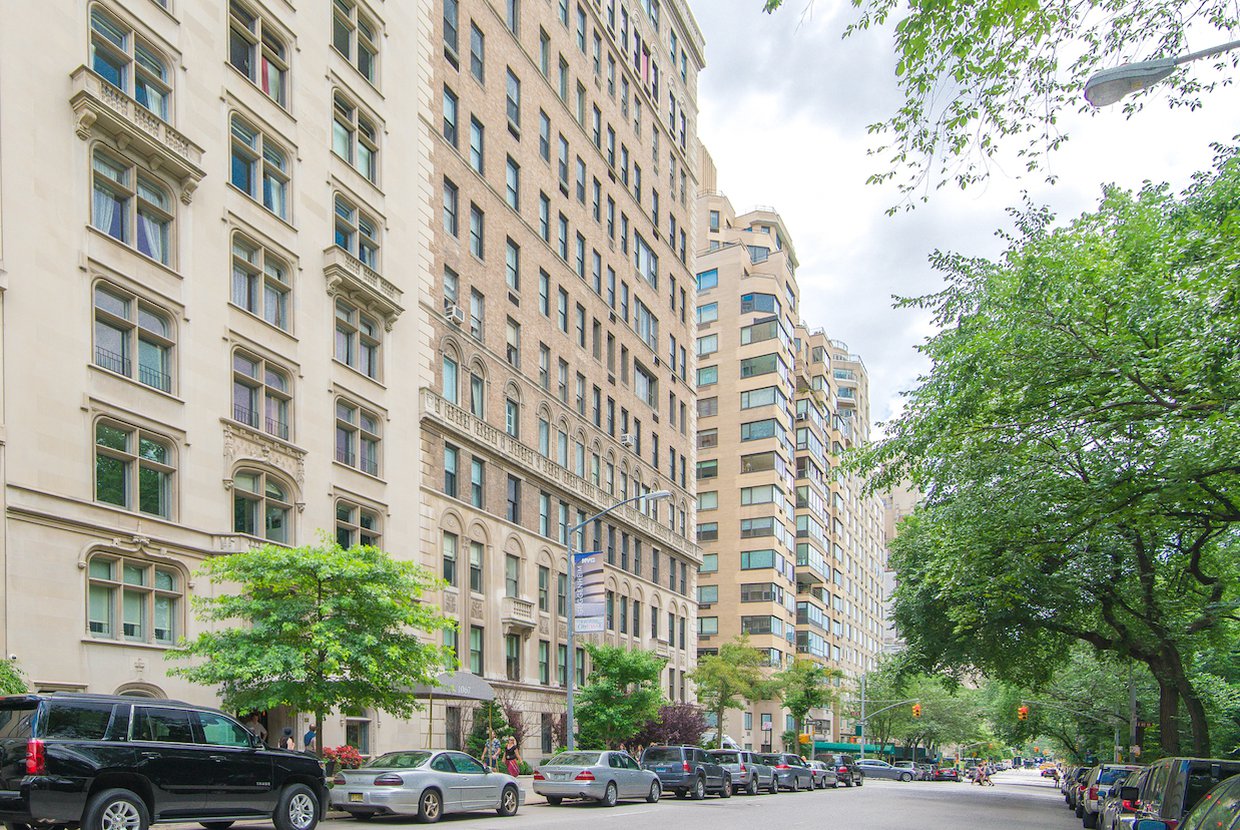 The Hendrik Hudson at 380 Riverside Drive is considered one of the greatest and most interesting buildings on Riverside Drive in NYC. Built in 1907, the building was designed by Rouse & Sloan for developers George F. Johnson Jr. and Leopold Kahn. Known for its stunning architecture and long history, the Hendrik Hudson remains an iconic and highly sought after residence in the neighborhood.
The Hendrik Hudson originally consisted of two square towers and two light-courts when it was built in the early 19th century. William L. Rouse of Rouse & Sloan designed the building to evoke the same style of a Tuscan villa, with exterior features including a rusticated limestone base, terra cotta ornamentation, large arched windows, majestic stone balconies, and a promenade connecting the two towers. Even at 8 stories high, the Hendrik Hudson was the tallest building on Riverside Drive at the time. In "Streetscapes", an article by Christopher Gray that was published for The New York Times in 1966, he stated that 380 Riverside was "well under the effective legal limit of about 12 stories but still the biggest private building on the upper drive."
The Hendrik Hudson's interiors were designed with expansive floor plans and grand amenities, including a billiards room, cafe, and barber shop for its residents. The building originally consisted of 72 apartments that residents could rent for $1,500 to $3,000 per year. These homes ranged from 7 to 9 rooms, and had central foyers, service entrances, wood-beamed ceilings, mahogany doors, and walnut paneling.
The Hendrik Hudson was converted to a co-op building in 1970, and now consists of 153 apartments. Today, only the south tower of the building remains, as the north tower and promenade were removed decades ago. But its Tuscan-style beauty still remains, and it is recognized today for its impressive architecture and elegance.
Apartments at the Hendrik Hudson range from 1-bedrooms to 4-bedrooms, which are complete with high ceilings and spacious, beautiful layouts. Some apartments additionally come with Juliet balconies offering magnificent views of Riverside Park, the Hudson River, and the city. Amenities at 380 Riverside include a laundry room, live-in super, bike room, garage, private storage, doorman, and a pet-friendly policy. Residents are welcomed into the building by the narrow lightwell entrance with caryatids that leads into the massive, breathtaking marble lobby.
The Hendrik Hudson is situated in Morningside Heights, a historic Upper West Side neighborhood with destinations including Riverside Park, Columbia University, and St. John the Divine. The building is also conveniently right near the 1 subway station, allowing for easy access to the rest of Manhattan.
Apartments at the Hendrik Hudson are in high demand due to the buidling's architectural appeal and prime location. Interested in buying a home in this iconic building? Visit the Elegran sales page or contact an agent today to learn more.