Inside the Empire State Building's $165 Million Revamp
Sean Keeley
| December 11, 2019 | Published in
Urban Design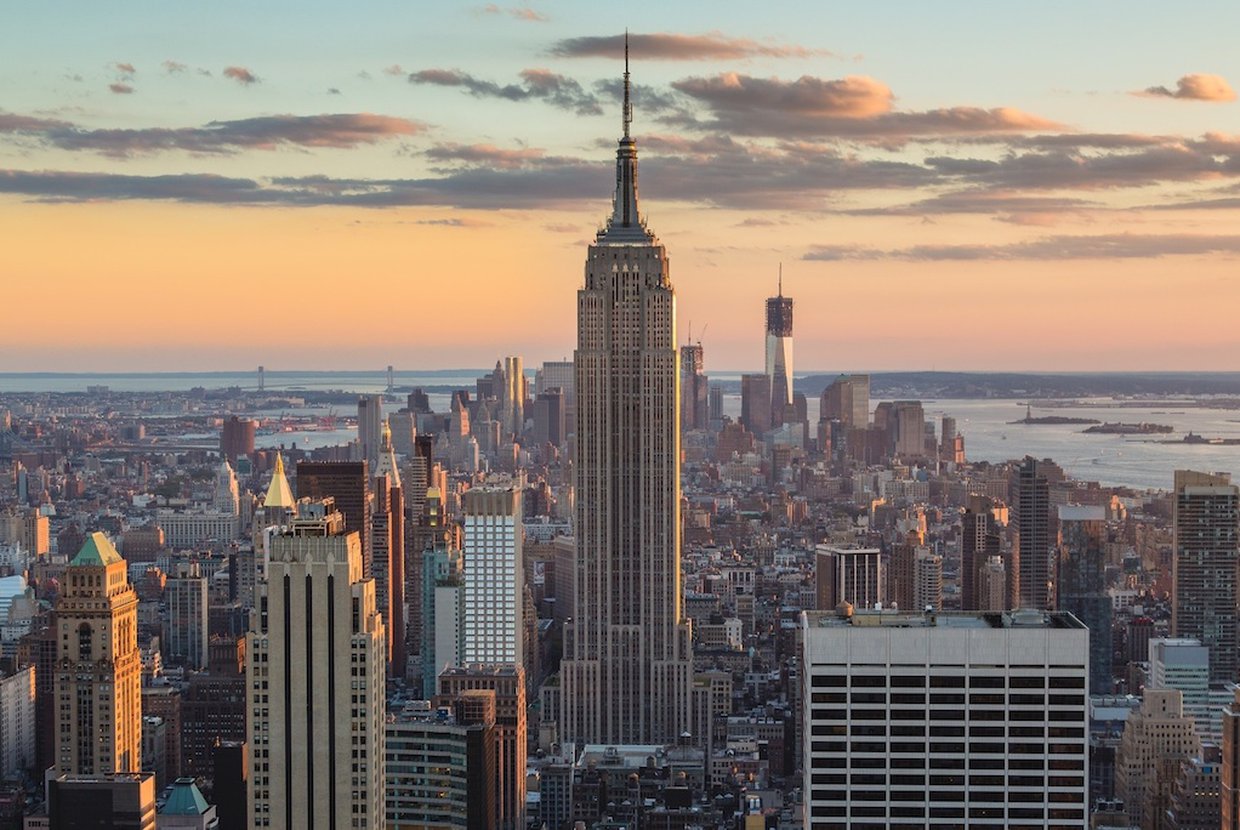 Recently, the Empire State Building debuted a brand-new, 80th-floor observatory. In doing so, it marked the completion of a four-year, $165 million redevelopment of one of New York City's most iconic buildings.
This new observatory joins the one on the 102nd floor, which was unveiled two months ago, as well as a 10,000 square-foot gallery and mini-museum, which debuted four months ago. These three projects complete the redevelopment and help the New York icon evolve for the next century.
The point of these three additions to the classic skyscraper is, in part, to encourage tourists and visitors to share their experiences via social media more often. In fact, the new 80th-floor deck includes a section specifically for selfies. The area is surrounded by four screens that create "mosaic shadows" of all the photos that visitors post while using the Empire State Building's hashtag.
"What began with the new observatory entrance opening in August 2018 is now as we intended—a fully educational and immersive journey which connects visitors from around the world to their emotional connections to the World's Most Famous Building and helps them design their entire visit to New York City from the center of it all," said Anthony E. Malkin, chairman and CEO of Empire State Realty Trust in a statement.
"The completed Empire State Building Observatory elevates our guests' experience, from our new entrance to the dramatic and exciting new 102nd floor," said Malkin.
The 80th-floor deck was designed by Thinc Design and includes six different components that relate back to the skyscraper's standing in the NYC skyline. They include an exhibit that allows visitors to craft their own itinerary. Visitors can use augmented reality binoculars that provide a unique view of the city below. There are also self-service kiosks for green-screen photo pick-up and a drawing of the skyscraper by British artist Stephen Wiltshire.
The 102nd-floor observatory is accessible (for an extra $20 fee) from the 86th-floor observatory. You arrive in a glass elevator that gives guests a glimpse inside the building at the mooring mast, which is essentially a glowing tube with Art Deco buttresses. 24 eight-foot glass windows provide spectacular views of the entire surrounding region.
"It's all about making the view as perfect as possible," said Tom Hennes with Thinc Design, the lead designer on the project, told Curbed. "We got rid of any and all obstructions so you have 360-degree views."
The immersive gallery includes multiple displays around the history of the Empire State Building, from construction to its important place in NYC and popular culture. Sections include photographs from the initial construction, animated videos depicting New York when it opened in the 1930s, screens that highlight the building's sustainability, images showcasing the businesses found inside, and highlights from the many pop culture pieces of media where the Empire State Building has appeared.
"[Visitors] have a special emotional bond with the building and throughout this exhibit what we have done is create moments that help fuel that emotional bond, even a stronger connection than ever before," Jean-Yves Ghazi, the president of the building's observatory, said to Curbed. "Hopefully they will recall these moments and then share them with their friends on social media."