New Gowanus Development Project Calls for 950 Apartments
Sean Keeley
| December 20, 2019 | Published in
Neighborhood News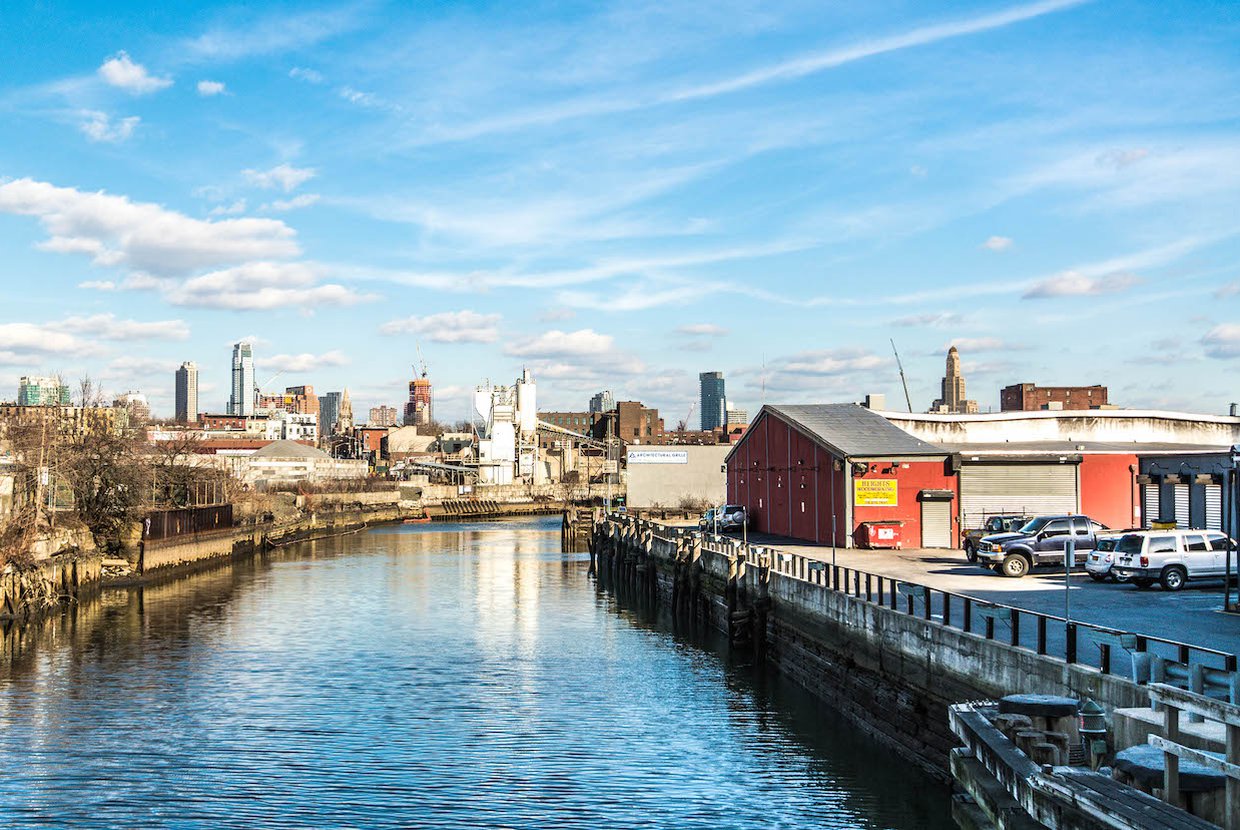 Plans for an empty patch of land in Gowanus would turn the city-owned site into a mixture of middle- and high-rise residential complexes. However, local residents are divided on whether or not they see this as a good thing for the neighborhood.
A recent Brooklyn Community Board 6 meeting was contentious as residents voiced concerns about this project, which has been in the works for over a decade. City officials are hoping to finally put it through the public review process as part of the upcoming Gowanus rezoning. However, that might be easier said than done as plenty of locals had strong opinions in all directions.
The 5.8-acre site was once a manufactured gas plant, providing fuel to New York resident heating, cooking, and lighting. Bounded by Smith Street and the Gowanus Canal between Nelson and Fifth streets, the lot (which was contaminated with coal-tar) has sat empty for many decades. The city acquired it some years back, designating it as a "public place."
Because of that designation, it cannot be developed for residential buildings until it's rezoned. That's the crux of the argument as many residents had hoped the site would be converted into low-rise buildings alongside greenspace or parks. The current plan, dubbed the "Gowanus Green" project, calls for seven buildings ranging from five to 28 stories high.
There are also concerns that such development would overwhelm the neighborhood and take away the local look and feel in service of "too tall" buildings. Concerns about the infrastructure in place to handle so many new residents were also voiced, though officials noted that they are still working on finding a way to balance community needs against the community concerns.
"It's been a messy conversation for the past three years; there has been a difference of opinions," Jonathan Keller, a project manager with the Department of City Planning, said during the community board meeting. "We tried to balance those throughout the rezoning area and, specifically on this site when it comes to scale, we've kept things low on the perimeter, taller in the middle, and we're still discussing our affordability."
Current plans for the site call for 950 apartments, a school, retail space, community areas, and various measures to prevent flooding from the canal.
It hasn't been determined yet how large the school will be and which grades it will service. There are also plans for a park, but the look and shape of that won't be decided until the project gains approval.
It is possible the project could consist entirely of affordable housing or at least be almost three-quarters of below-market-rate housing. Those specifics remain in question and up for discussion. Jay Marcus of the Fifth Avenue Committee says that the apartments would be priced initially for those earning 30 percent of the Area Median Income (AMI) annually.
"This is a very unique opportunity for us to create a really substantial number of affordable apartments," said Simon Kawitzky, an assistant commissioner with the city's Department of Housing Preservation and Development. "There are very limited choices for that level of affordable housing in these communities."
Overall, the Gowanus rezoning plan calls for upwards of 8,200 new apartments by 2035, making it the largest creation of new housing units since Mayor Bill de Blasio came into office.
"The purpose of the new density is to make it possible for people—working-class folks, low- to-moderate income folks—who cannot possibly afford a unit in the district," said City Councilmember Brad Lander, who represents Gowanus. "That's why to me this achieves a public purpose."