NYC Report Spells Out Potential Rezoning for Soho and Noho
Sean Keeley
| December 19, 2019 | Published in
Neighborhood News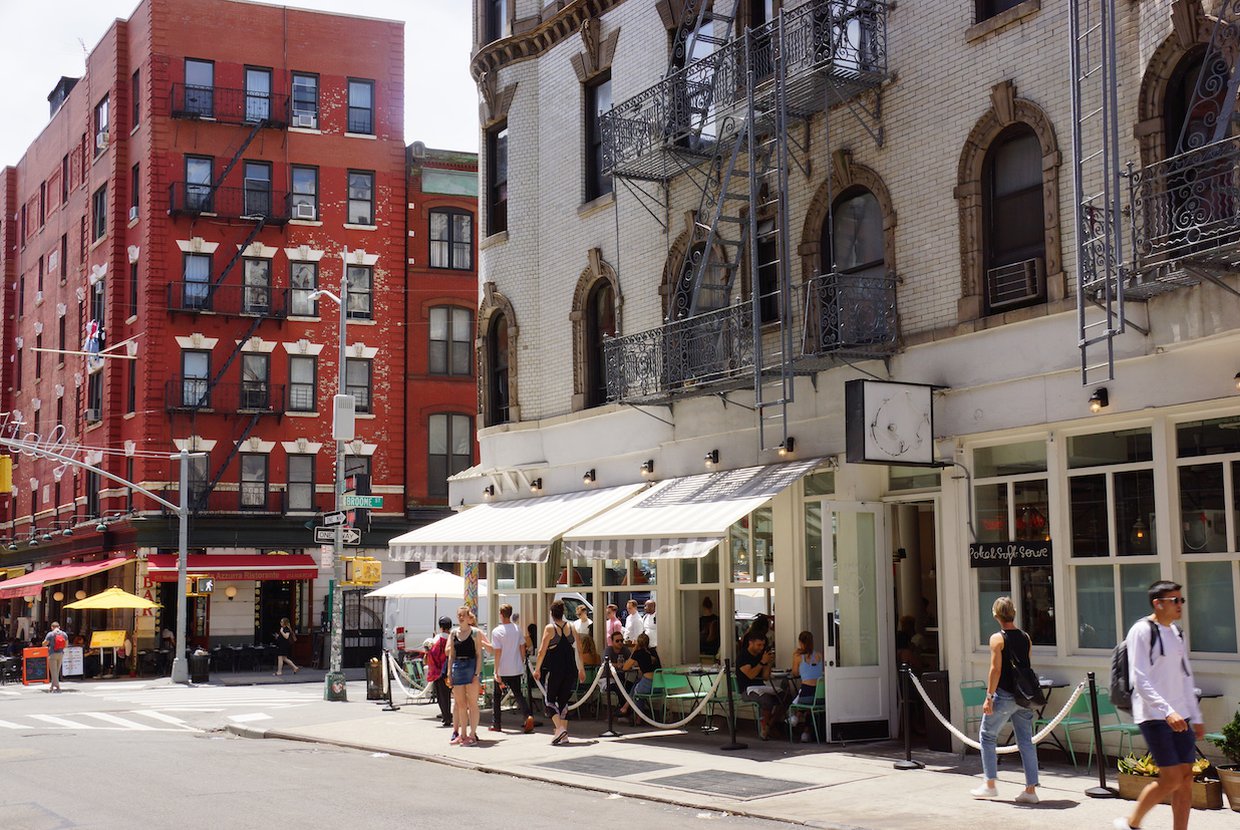 New York City recently released a highly praised report that recommends big zoning reforms for both the Soho and Noho neighborhoods in Manhattan. The report lays the foundation for what is expected to be the region's first major land-use change in almost 50 years.
This "Envision SoHo/NoHo" report clocks in at 86 pages and includes a full list of recommendations meant to drive diversity and improve the quality of life in the neighborhoods. One of the biggest recommendations is the legalization of ground-floor retail space in areas that currently don't allow it as well as more affordable housing.
"Conscious efforts should be made to reconcile the chasm between outdated regulations and the realities of people who reside in the neighborhoods and to promote more diversity and more equity in SoHo/NoHo," reads the report, which was commissioned by Manhattan Borough President Gale Brewer, City Councilmember Margaret Chin, and the Department of City Planning.
While Soho and Noho are already popular retail destinations full of different shops, the neighborhoods' zoning actually prohibits stores above 10,000 square feet in size. Of course, some retailers have found loopholes in the laws and obtained special permits, but those are usually national brands with the money and legal wherewithal to do so.
The report also calls for a "wider range" of commercial uses for ground-floor retail space, including arts and culture spaces and eateries. However, it also calls for the city to keep the 10,000-square-foot rule in place to ensure that the neighborhoods don't lose their character. The report calls for the laws to "become more enforceable in order to achieve a system that has greater predictability."
There were concerns from some locals that the report would call for loosening the rules to allow large retailers to takeover. However, that was not the case and there were a lot of happy locals.
"These big stores are a real albatross for the people who live here because they don't make good neighbors—they light up the stores all night, they get deliveries late at night," Henry Reed, a local art gallery owner, told Curbed NY. "We need balance and we need the city to actually enforce things."
The Fix SoHo/NoHo Coalition, a group made up of local property owners pushing for neighborhood rezoning, also celebrated the recommendations. "SoHo/NoHo should be recognized as a special mixed-use district because that is what it is today, as the report directly says," read a statement from the group.
The report's recommendations are a direct result of feedback gathered in 2019 at multiple events, public meetings, workshops, and other discussions.
What's next for the report and the neighborhoods? The city is expected to follow up in the coming months with a presentation on the next steps. They'll present those steps to Manhattan Community Board 2's land use committee. In the meantime, local officials have said they continue to meet with their constituents and talk about the potential changes to the area.
"I want to thank everyone who took part in our comprehensive look at the neighborhood's zoning," said Brewer. "The SoHo/NoHo area has a rich and vibrant history, but it's clear that work needs to be done to lay the foundation for its future."
Now could be a great time to consider taking a look at both Soho and Noho. These neighborhoods are looking to maintain the vibrant and diverse offerings found in each and that includes plenty of residential opportunities for buyers and renters. If you're interested in taking a closer look, contact an Elegran agent today.