Hudson Square Revamp Will Transform Streetscape
Kristina Kennedy-Aguero
| January 22, 2020 | Published in
Urban Design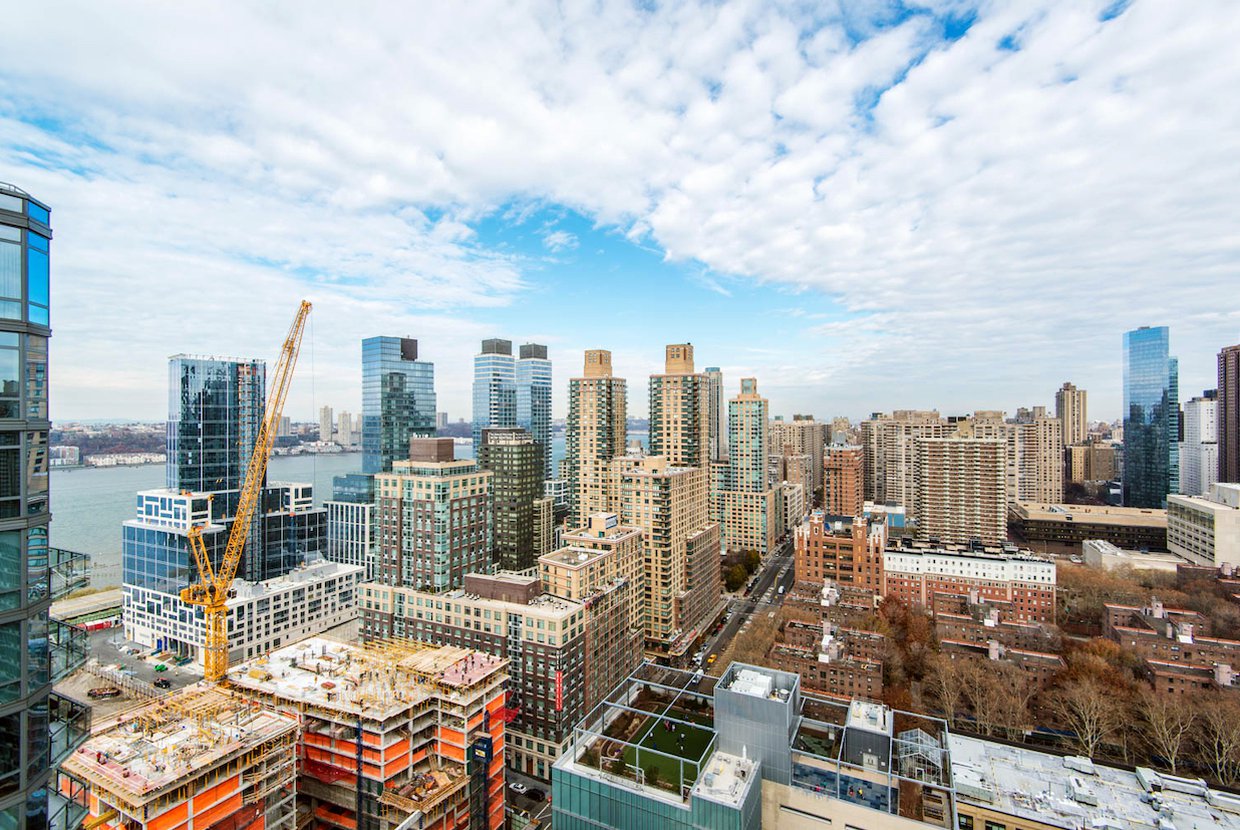 The little neighborhood of Hudson Square will soon get a pedestrian and bike-friendly makeover with a grand boulevard. A partnership between the Hudson Square Business Improvement District and the city is set to transform a seven-block section of Hudson Street into a more vibrant and people-friendly space. For those who live and work in the area, this is great news.
The Department of Transportation and NYC Economic Development Corporation have teamed up with Hudson Square BID to realize the project. Ellen Baer, the CEO and president of Hudson Square BID, stated that the aim is to "increase pedestrian walkability, add new green space, and significantly improve bicycle safety." The plan will cost a total of $27 million and it will be the first time that the city uses the design-build method. This method hastens and streamlines the development process by combining the design and construction services, with a single entity being responsible for both parts.
The Hudson Square revamp is being undertaken by Sam Swarts Engineering, Prima Paving Corporation, and MNLA. The new corridor will be lined with trees and greenery and will provide 2,255 square feet for sidewalk cafes by extending sidewalks along Hudson Street by as much as five feet. There will also be a new bike lane that will run from Canal Street up to West Houston. The work is being undertaken in phases and the first leg started last November. This first phase, spanning from West Houston to Spring Street, is due to be completed by this fall. The second phase, which spans from Spring to Canal Street, will then be started and the total project is expected to be finished by the summer of 2021.
Since a 2013 rezoning, this west side neighborhood, which was originally Manhattan's Printing District, has seen a surge of residential and commercial development projects. The rezoning of the area, which extends from Houston Street to the north and Canal Street to the south, and between Sixth Avenue to the east and Washington Street to the west, was initiated by the church-owned Trinity Real Estate. It is the city's largest privately initiated rezoning, and the church has much to gain, as they own almost 40 percent of the area which also houses the Charlton-King-Vandam Historic District along with the entrance to the Holland Tunnel.
Since the rezoning, many new developments have begun. Major projects include Greenwich West, a 30-story building on Charlton Street, a 25-story condo at 570 Broome Street, a 30-story dual-tower structure at 565 Broome, and a 30-story building with 100 luxury rental apartments at 111 Varick Street. Walt Disney's new headquarters will also soon be taking up an entire city block where the City Winery once stood, and this project is due for completion in four years.