New Proposal Outlines Penn Station Expansion
Sean Keeley
| January 27, 2020 | Published in
Neighborhood News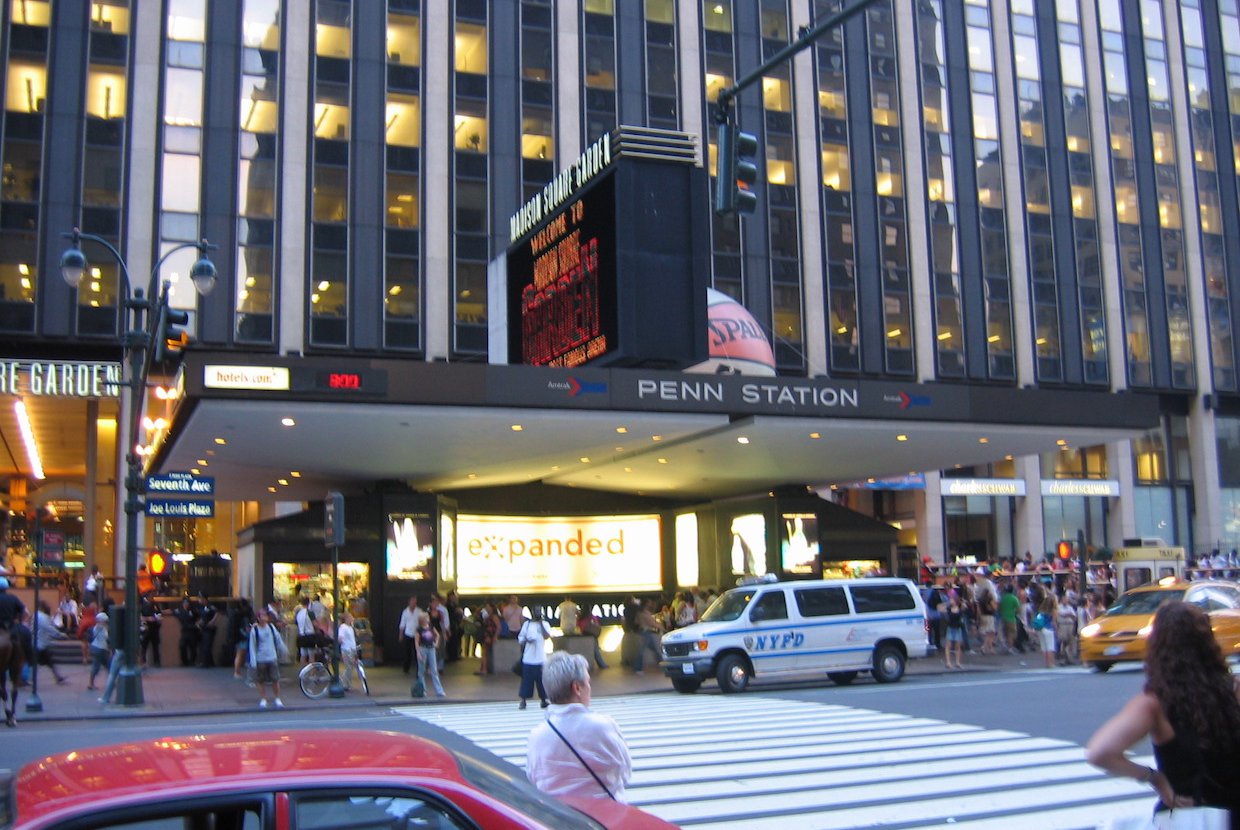 When you think of Penn Station, you probably think of cramped spaces and busy corridors. Believe it or not, that may change in the future, especially if a new (but also old) transit-oriented district expansion happens.
That's the plan, according to a recent speech by Governor Andrew Cuomo during a speech at the Association for a Better New York. Cuomo unveiled a proposal that would turn the area including and around Penn Station into "one interconnected Empire Station Complex," which would link Penn Station, the currently under-construction Moynihan Train Hall, and a new terminal that would be created south of the station.
The idea, per Cuomo, is to create a central transit hub that would help decrease commuter congestion, encourage more use of mass transit, and boost economic development in Midtown.
"This will improve how more than half a million New Yorkers commute, travel, and work every day, while transforming Penn into the world-class facility the Empire State deserves," Cuomo said in the speech.
In order for the plan to work, it has several parts that need to happen first. Penn Station currently has 21 tracks shared by Amtrak, Long Island Rail Road, and New Jersey Transit but New York, via the Empire State Development Corporation, will look to acquire space south of the station in order to build eight more tracks. According to Cuomo, doing so would increase capacity by 40 percent and allow for the creation of a 125,000 square-foot terminal. From there, parts of the original Penn Station would be revamped to look more similar to the West End Concourse, which opened in 2017. New York will also consider acquiring and repurposing the Madison Square Garden theater and turning it into a new Penn entrance.
Cuomo didn't offer any kind of timeline or funding information for these audacious plans, but he did suggest that Amtrak would contribute to help make it happen and New York would use payment in lieu of taxes (PILOTs) to gain revenue from any new developments.
This isn't a new plan. Cuomo previously has mentioned plans that include these kinds of developments and a few of the proposals outlined have been in the works for years. Also, the Regional Plan Association recommended this plan in 2017, though their plan called for moving Madison Square Garden to a new location. Versions of the plan even date as far back as 2011, when New Jersey Gov. Chris Christie rejected a pair of new rail tunnels from New Jersey to Penn Station.
"We are pleased to see a comprehensive plan that encompasses not only the Station itself but also the district surrounding it," Tom Wright, the RPA's president and CEO, said in a statement. "Adding transit capacity and prioritizing safety is critical to the success of the region and for the hundreds of thousands of people that rely on the Station regularly." The MTA also had positive things to say about the proposal. Their chief development officer Janno Lieber said it is "exactly the type of forward-thinking leadership and investment we need."