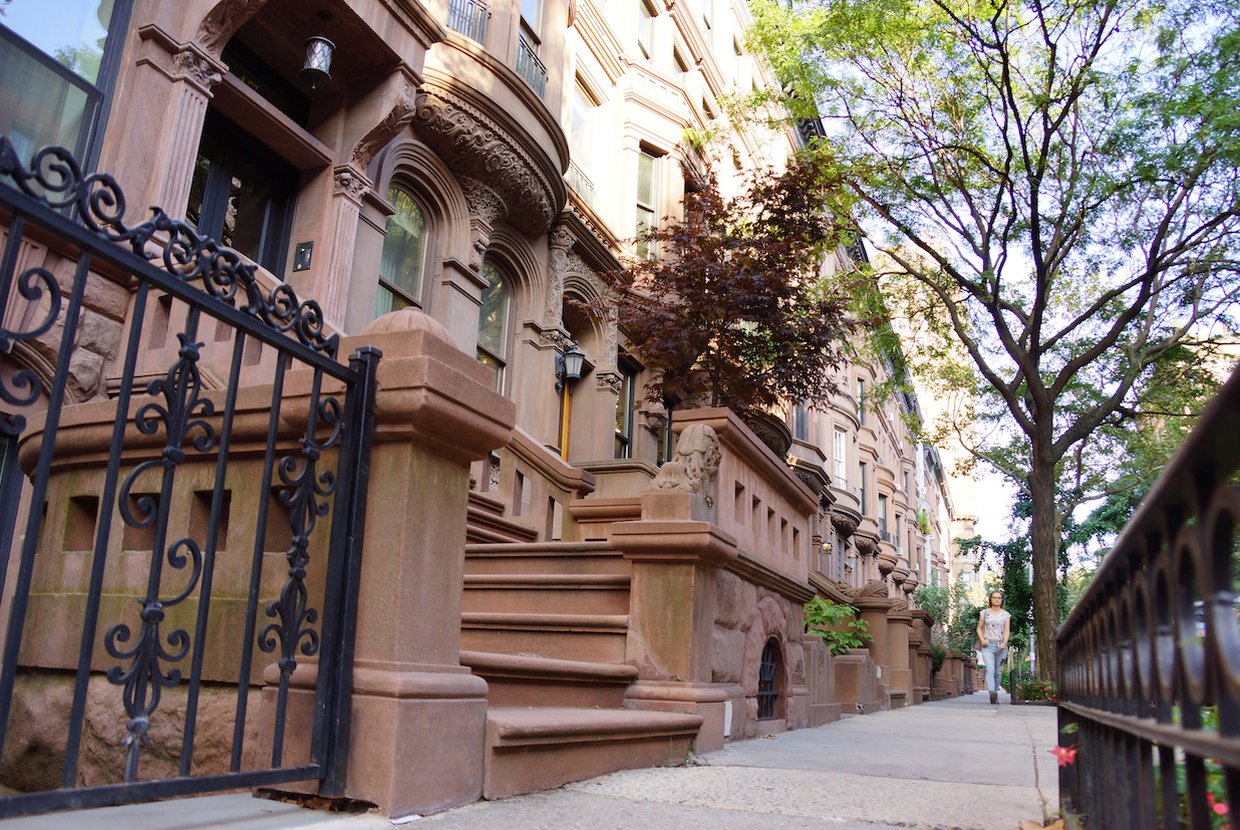 Luxury rental prices are on the rise across NYC, indicating a strengthening market. According to a recent industry report, Manhattan, Brooklyn, and Queens all saw high-end rents increase significantly year-over-year during the month of December. These gains go hand-in-hand with a weakening sales market throughout the city due to NYC's mansion and transfer tax.
Manhattan's luxury rental market experienced the biggest gains in median rents out of the three boroughs. The report designates high-end rentals as those in the top 10 percent of the market. The $9,500 median monthly rent price on luxury homes in Manhattan marked an 11.8 percent increase from the $8,500 recorded during the same time last year. The overall median rental price was reported at $3,499, a 6 percent year-over-year increase. And the average rental price for high-end rentals increased 7.8 percent year-over-year, from $11,238 in December of 2018 to $12,109 this past month.
The rental market in Manhattan saw an increase in rental concessions for the 12th consecutive month, meaning that more landlords are offering perks to appeal to renters. Vacancy rates were also on the rise, with a .03 percent increase to 1.81 percent in December. And new leases fell to 2,820 in the borough, a 13 percent decrease.
Brooklyn's rental market saw a 9.2 percent year-over-year increase in median rents to $2,991, and a 9.5 percent spike in the average rental price to $3,410. In the high-end market, the median rental price for the borough was reported at $6,000, a 4.2 percent increase from the $5,760 reported in December of 2018. Meanwhile, rentals offering concessions declined year-over-year, from 49.2 percent to 36 percent. New leases in Brooklyn also fell in December, as a result of more renters deciding to remain in their homes.
Queens saw a slight rise in the median rental price, with a .8 percent year-over-year increase to $2,795. Average rents for the borough rose 3.8 percent to $3,022. Luxury median rents also rose to $4,887 in Queens during the month of December, a 1.8 increase from the $4,800 reported this same time last year. Rentals with concessions saw a year-over-year incline in December, from 1.1 to 1.8 months' rent.
The luxury rental market is seeing such impressive price gains as a result of the poor sales market caused by NYC's mansion and transfer tax. The tax was implemented on July 1 of 2019, and imposes a surcharge on homes worth $1 million or higher. The surcharge, which steadily increases with home value, has resulted in more hesitant homebuyers. An industry expert stated that "would-be buyers are camping out in the rental market. The sales market at the high end is driving the rental market at the high end -- they dovetail perfectly."
These new trends show that NYC's rental market is getting stronger, and showing no signs of stopping. Rental prices will likely continue to climb upward in 2020 as competition grows among potential renters. The potential buyers remaining in the rental market have led to a more crowded market and higher demand for rentals. As a result, finding a rental with concessions will prove more difficult, since landlords won't face as many obstacles securing renters. With the market on the upswing, those looking to find a rental in NYC should act sooner rather than later. For active rental listings in NYC or for more information, visit the Elegran rentals page or contact an agent today.