550 Madison Avenue Will Soon Feature a Spacious Garden
Sean Keeley | February 03, 2020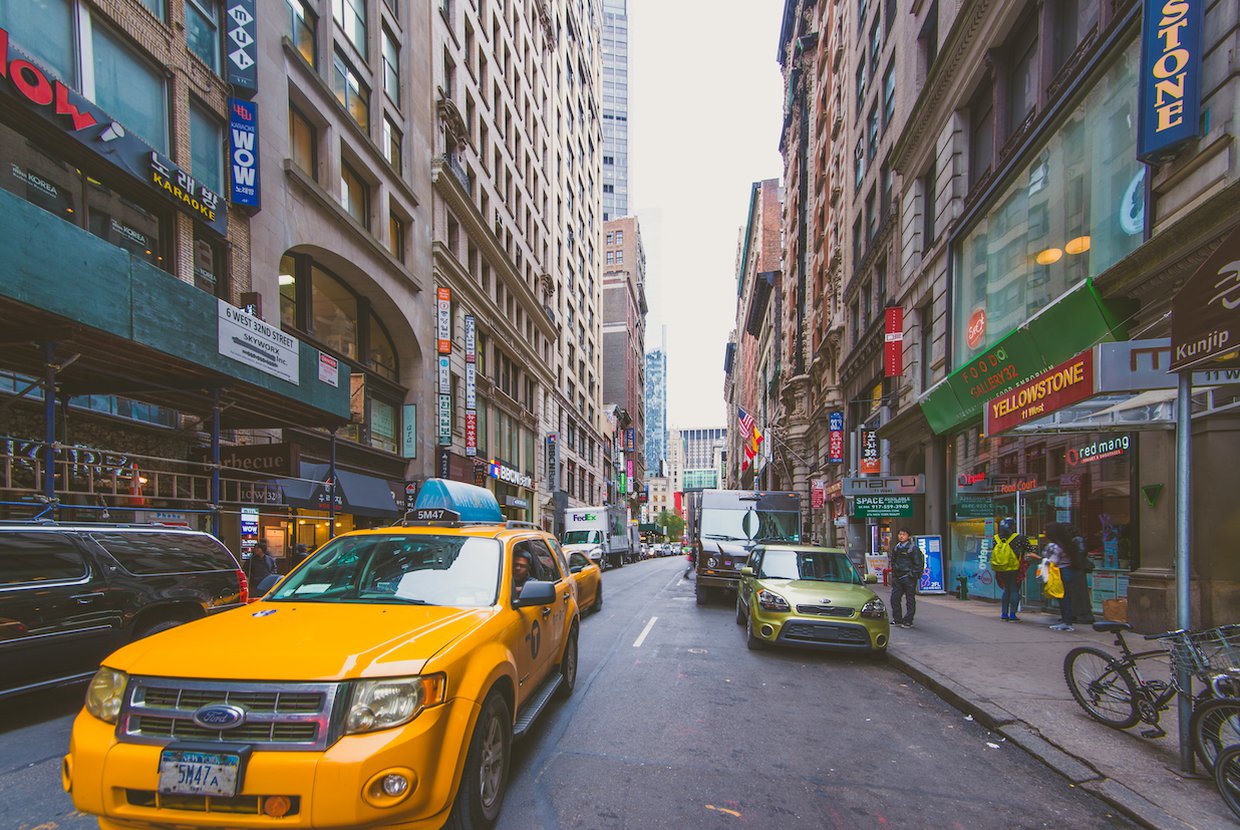 The City Planning Commission has finally approved Norway architecture and design firm Snøhetta's plans to reenvision the plaza enclosed within the skyscraper at 550 Madison Avenue.
Their plans call for a transformation of the dark space, which is technically one of the city's privately owned public spaces, also known as POPS. These are spaces dedicated to public use that is owned and maintained by private property owners, in exchange for development waivers. Snøhetta's plan calls for transforming this underused space into an airy garden with greenery and a glass canopy.
The garden is a link directly to the lobby of the building, which is itself going through a redevelopment and redesign of its own. The POPS reimagining will add 21,000 square feet to the site's overall footprint. It will also be stocked with various evergreens, perennials, and flowering shrubs in order to remake it into a lush green space that celebrates the "Northeastern climate," according to Michelle Delk, head of landscape architecture at Snøhetta.
"This new garden complements the adjacent tower while drawing upon the vibrancy of the neighborhood and the natural history of the region, offering visitors an immersive respite in the city," Delk said in a statement.
The space redesign dates back to 2017 when the Philip Johnson- and John Burgee-designed building was acquired by Olayan Group and the developer announced a partnership with Snøhetta on the revamp. Initially, the design, which would have replaced the building's front-facing facade with a glass wall, angering preservationists and critics. At the time, Curbed architecture critic Alexandra Lange said the redesign "cuts Philip Johnson's groundbreaking postmodern tower off at the knees, upsetting the balance between its arched bottom and Chippendale top."
The design firm went back and retooled their plans, as well as talking to preservationists, architects, community members, and the development team, returning with a new "preservation-first" design for the building as well as the POPS.
"First and foremost, we want this building to survive and be vital; it's been vacant for two and a half years," said Nick Anderson, a senior architect at Snøhetta. But vitality and preservation were able to coexist in the new design for the tower. "We're really focusing on improvement where it must happen, and we're really trying to be respectful where the building tells us we should be."
To create space for the new designs, they will remove some of the existing retail space and take apart an annex that had been added by Sony when they owned the building.
Once completed, the public space will include 21,300 square feet, 42 new trees, eight bike racks, and seven public restrooms. There will also be seating for 240 people and significantly more plant life than is usually found in a POPS. "We're growing the public space," Anderson said. "We're just shifting how it works."