6 New Interior Design Trends of 2020
Sean Keeley
| February 12, 2020 | Published in
NYC Lifestyle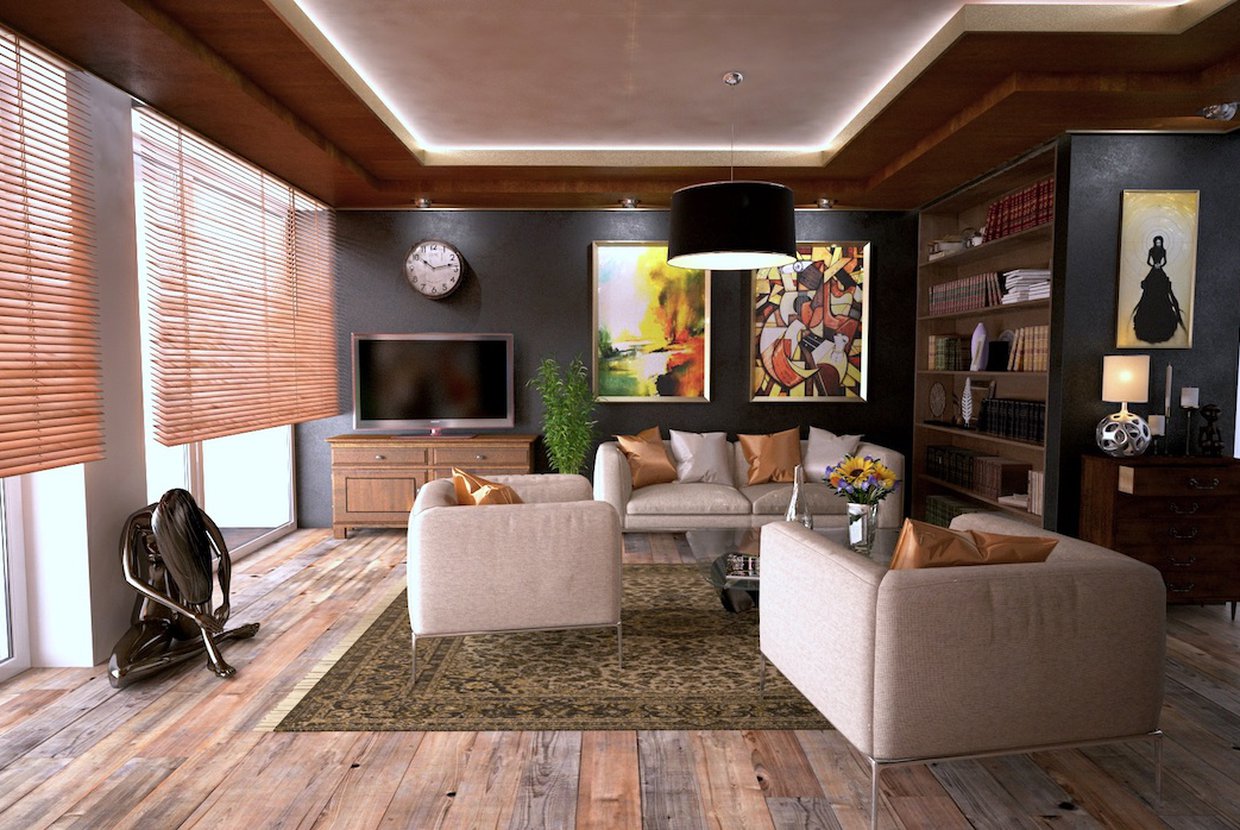 The start of a new decade is an ideal time to consider giving your living space a serious update. It's a great way to start fresh, put the past behind you, and step into the trends that will help to define the 2020s. Of course, you can go simple and just give your NYC apartment a fresh coat of paint or a new collection of plants. But if you really want to make a statement, consider some of the home decor trends that you'll be seeing all over the city this year.

What's Old is New
Just because we're forward-looking doesn't mean we can't consider classic aspects of the past. Vintage decor is popping up more and more in homes and not just in the form of antiques. Even newer pieces are taking on the look and feel of vintage furnishings. Spindles, spooled legs, and other design features from the late 1800s and early 1900s are making a comeback in home decor trends. It's less about covering your space in antiques and more about considering statement pieces that give your living space the vintage touch.
Blue & Pink
Trying to figure out which color scheme is on-trend can be tricky. But this year, the spotlight is on blue. Pantone Colour of the Year 2020 is Classic Blue and you can expect to see it replacing grey in a lot of homes across the country. This version of blue is simple and elegant, but it also has some shine that lifts up the room as well. You should be able to incorporate it easily, either via paint or with accent pieces.
A great color to pair up with blue is pink. For this color scheme, look for muted pinks and blush tones. Avoid picking colors that are too shiny or bright, as these might clash with the more classic shades of blue.
Florals Are Back
Want to find a fun way to bring that blue and pink back into your life? Couple them with another trend: floral wallpaper. These new designs are bold, modern, and even available in metallic options. If you're not entirely sure, consider a stick-on wallpaper to test it out.
Texture Time
Along with colors, you're going to want to put some thought into textures. Layering textures in rooms is a great way to decorate without overdoing it. If you're playing it safe with neutrals, different textured pillows and accent pieces can give you the depth you're looking to add. Cushions and blankets are good ways to add texture as well.
Social Spaces
The 2020s are bringing social gatherings in the home back on-trend. Consider adding smart bars, cocktail carts, and even a neon sign to your living room or entertaining area. If you've got garden space, make sure there are cocktail chairs and tables for cold drinks.
Eco-Friendly Items
Perhaps more than ever, this decade is going to be about being responsible with the materials you buy and making sure you're living more sustainably. Think about the choices you're making when decorating. Where is your furniture coming from? Are you using recycled materials when possible? Do the wood products you're purchasing have a Forest Stewardship Council (FSC) logo to ensure responsible forest management? Are you able to reuse items in your house, like bottles and cans, for decor purposes? Eco-friendly interior design is becoming an increasingly popular trend that will hopefully continue to grow in the future.