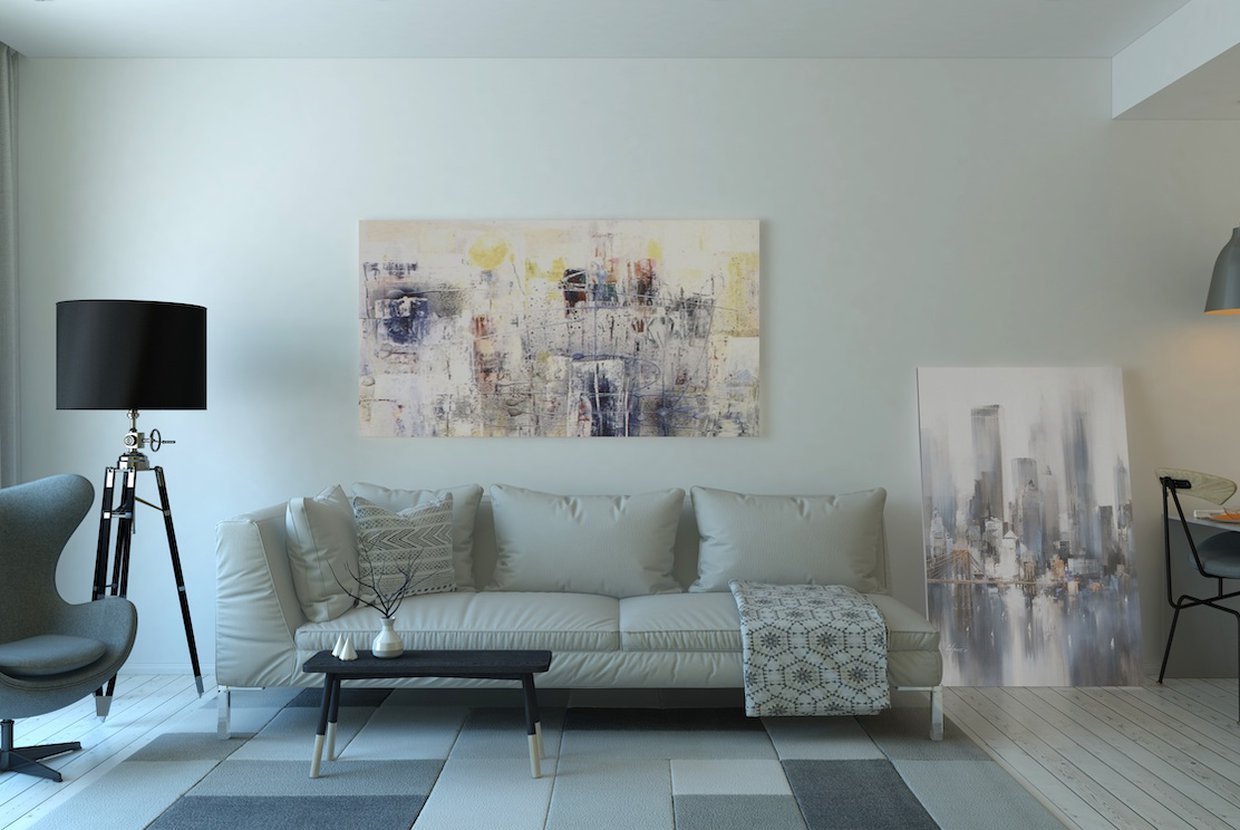 You probably won't live in your New York City rental apartment forever, but while you're there you're going to want to make it feel like your home. There are plenty of ways to give your apartment a good upgrade without spending too much. Of course, always check the lease agreement and ask your landlord before making any major changes or upgrades. But here are some ways you can turn your NYC rental into your home.
Removable Wallpaper
When you move into a new apartment, you're probably looking at a lot of plain, white walls. There's only so much that artwork and photos can do to bring some life to those walls so instead consider a big bold splash of wallpaper. Removable wallpaper has become very popular in recent years and there are plenty of designs that are not only stylish but also pretty affordable.
Decor That Disguises
Especially in older NYC buildings, there are going to be a lot of strange electrical boxes and curiously placed light fixtures. You can't get rid of them but what you can do is decorate around them. You can mask some of these fixtures by surrounding them with a gallery of artwork of photos. You might even want to find a swatch of fabric or removable wallpaper that turns it into a unique wall feature.
Light Things Up
A lot of rental apartments come with very basic lighting fixtures. Not only are they often drab but if you don't get a lot of light through your windows you might have a darker space than you'd prefer. Consider investing in a nice light fixture that ties your style and space together. Find a balance between brightness and bawdiness. Just make sure you hold onto the old fixture and reattach it before you move out.
Radiator Revamps
Radiators are yet another aspect to many NYC apartments that you can't get rid of and are hard to hide. However, you have options. If you're feeling a little handy, you can build a custom radiator cover fairly easily. It not only hides the heating unit but can also provide more space for storage or plants.
Painless Stainless Steel
Let's say you move into a new rental and the appliances aren't stainless steel. It's a bummer but it doesn't mean you can't have that sleek look. You can buy stainless steel contact paper and put that on top of dishwashers or other appliances and, if done correctly, no one will notice at first glance. It's the kind of thing that your landlord might even appreciate for later.
Shower Head Makeover
You wouldn't think that replacing the existing showerhead will do a lot for you, but there's just something about the difference it makes when you feel comfortable in your shower. Replace the generic (and possibly rusty) one that came with the apartment with a new fixture that sprays water how you like it. It will make such a big difference in your day. Plus, you can just reattach the old one when you leave and take this one with you.