Essex Crossing's New Tower Will Add 83 Condos to the Lower East Side
Sean Keeley
| February 19, 2020 | Published in
Urban Design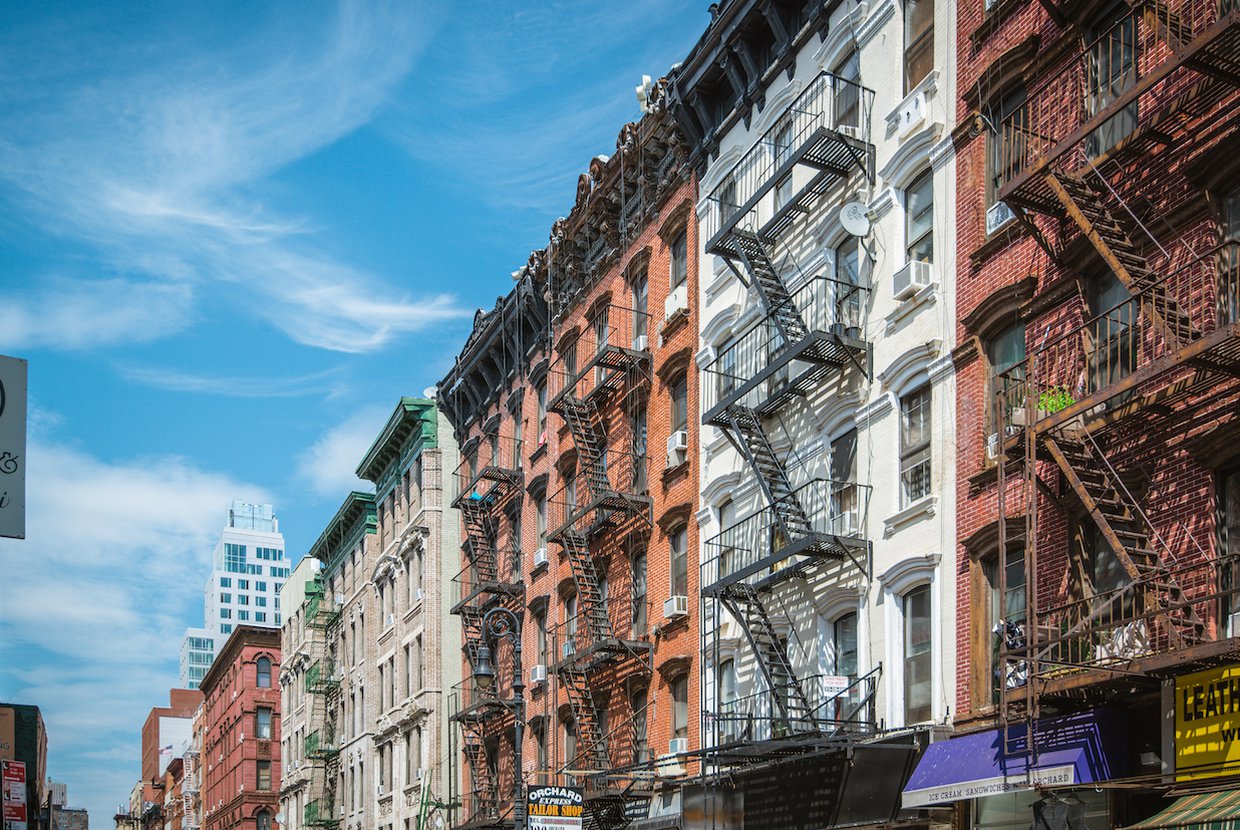 The Essex Crossing project has been reshaping the Lower East Side for years already and the growth continues. The nine real estate sites that make up the megaproject were once known as the Seward Park Extension Urban Renewal Area and had been vacant since the 1960s. But that's no longer the case at all.
Per Curbed, this megaproject was originally pitched decades ago and it wasn't until after many challenges and changes that it began to take shape. The first phase was finally completed in early 2018. In mid-2019, a 26-story building at 180 Broome Street brought 263 apartments, 175,000 square feet of office space, and 27,000 square feet of retail space to the area. And in late 2019, the building at 202 Broome Street topped out, making it the seventh building in the megaproject to reach that milestone.
Now we're getting a closer look at 202 Broome Street, known as One Essex Crossing, to find out just what buyers can expect. While there are a lot of rental units involved in this massive mixed-use project, One Essex Crossing is one of only two condo buildings (along with 242 Broome), making it's offerings fairly unique and desirable.
Located between Norfolk and Suffolk streets, One Essex Crossing was designed by CetraRuddy. According to their website, the building was "thoughtfully designed...around a verdant elevated garden to bring abundant light into smart, versatile layouts, life at One Essex Crossing is an experience unlike any other—in the heart of New York's most dynamic and authentic neighborhood."
While the property only includes 83 condos, they'll be mostly a mixture of one- and two-bedroom units with some studios and penthouses mixed in. According to an older press release, condos will be located on floors six through fourteen. Meanwhile, office space will run from floors two through five. The ground floor will boast roughly 10,000 square feet of retail and connect directly to The Market Line, a spacious food hall, which is set to open in November. There is also Broome Street Gardens, a 9,000-square-foot indoor garden and park located in an atrium above the market.
"202 Broome Street exemplifies the campus-like feel that's taking shape at Essex Crossing–a place where workers in cutting-edge office space will have the city's largest marketplace and four subways just steps away, and residents above will enjoy top-flight amenities and incredible views of the Midtown skyline," said Charles Bendit, co-CEO of Taconic Investment Partners, which is one of the members of developer Delancey Street Associates.
The activity around Essex Crossing continues beyond One Essex Crossing, 140 Essex Street, which is dedicated to senior affordable housing, has opened its doors. The Artisan, a 26-story mixed-user at 180 Broome Street also launched its affordable housing lottery recently with market-rate leasing underway in May. Broome Street Gardens will officially debut in June. And the International Center of Photography will open a flagship location at 242 Broome Street.
When completed, Essex Crossing will include span 1.9 million square feet, which includes 1,000 residences, 450,000 square feet of retail, 400,000 square feet of office space, and a multitude of green spaces and local attractions. If you're interested in finding out more about the pricing for condos and rental apartments in the Lower East Side area, contact an Elegran agent today.