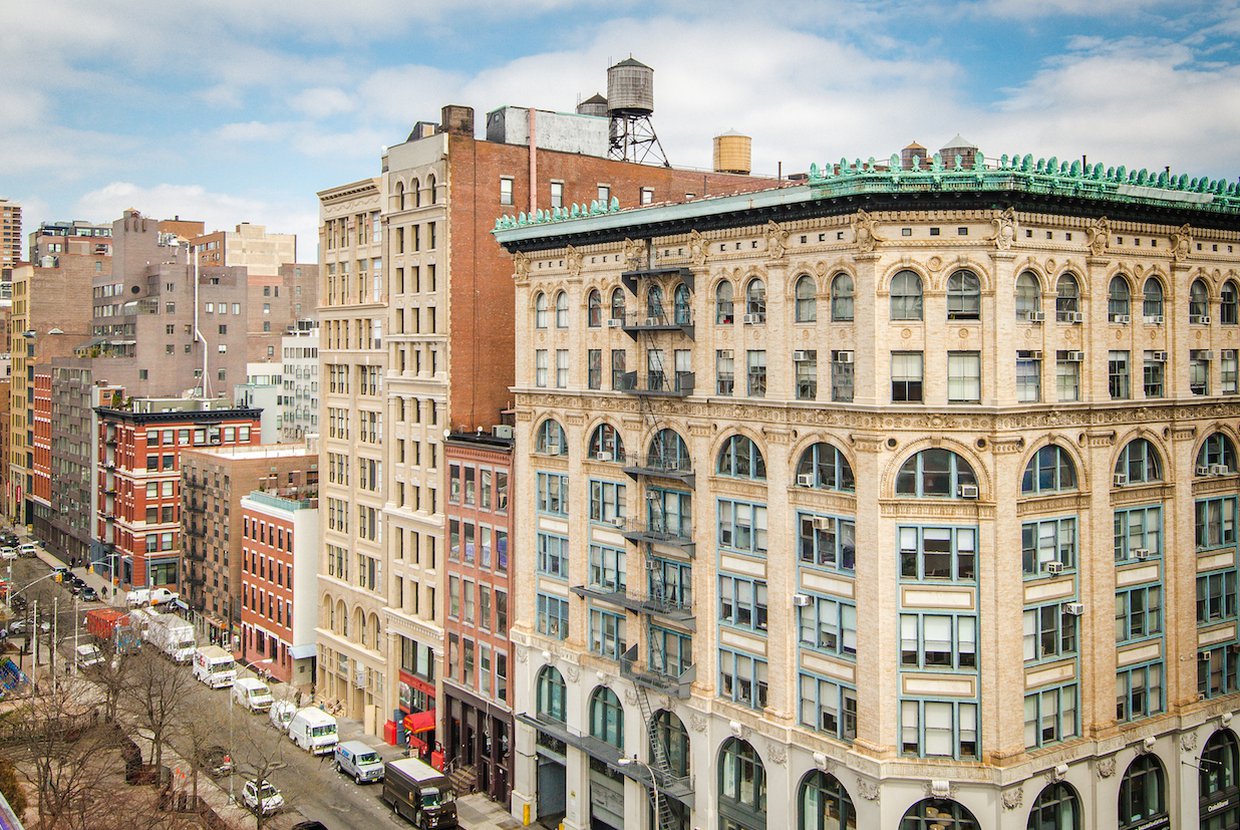 Sometimes it can be hard to understand how to read the data when it comes to rental prices in NYC neighborhoods. It's as though they're growing and then falling at record rates, without much in the way of logic. You might find that a neighborhood offers good rental options in one season and not enough in the next. And when you do see that a neighborhood's median rent in high, how is it possible to find affordable places to live there?
As confusing as it all might seem from the offset, it all comes down to how closely you look. Dig deep enough and you're going to find what you're looking for.
StreetEasy recently released a report highlighting the most expensive blocks in all of Manhattan. By using their Rent Score tool, they ranked NYC rental buildings from the least expensive to most expensive. The ranking also takes into account features like the number of bedrooms, the floor the unit is located on, and square footage in order to come up with the overall score. The more buildings on a block with higher scores, the more expensive the block.
According to their tool, the most expensive block in all of Manhattan can be found on Fifth Avenue between East 14th and East 31st streets in the Flatiron District. That block is littered with luxury rentals, including 212 Fifth Avenue, where the median rent reaches $26,500/month. As StreetEasy puts it, "if you want to qualify for the average apartment here...you'll probably need to show annual income of at least $1,060,000."
However, just because that block features rents on the higher end of the scale, that doesn't mean possibilities for more affordable options don't exist. In fact, you will find buildings on that very block such as 284 Fifth Avenue where the median rent comes in at $2,550/month. That's why it's important to note that the median doesn't represent all the options.
The rest of the top ten on StreetEasy's Manhattan rankings can all be found in Soho and Tribeca. They include Greenwich Street in Soho and Laight Street in Tribeca, both of which scored just slightly below Fifth Avenue. For example, No. 481, the most expensive rental on Greenwich Street, comes with a median rent of $22,375.
The top ten is rounded out by Hudson Street, Warren Street, Washington Street, and Lispenard Street in Tribeca as well as Greene Street, Mercer Street, and Crosby Street in Soho. The sight of that might be enough to make you want to skip both neighborhoods in your search altogether.
However, this is where the deeper digging comes into play. Even StreetEasy reminds you that prices may fluctuate within one street since newer buildings are more expensive while the local prewar buildings are often cheaper. And since the modern buildings might be fetching a higher demand, you also stand a better chance of finding a great price in one of the other buildings.
For example, while Greenwich came in as one of the most expensive streets in Manhattan, rents at 508 Greenwich Street ($3,600/month) are actually 65 percent cheaper than that overall median price.
You also want to factor in all of the other positives that come with living in these neighborhoods. Depending on where you work, they are extremely centralized and can reduce your overall commuting time and financial burden. They're great neighborhoods for families. There are so many quality of life benefits, public spaces, and places to eat. When you add up the benefits, you understand why some of the prices are so high, but also why it would be worth it to look closer for the gems available for a little less.
Contact an Elegran agent today to find out more about the rental possibilities that exist in Soho, Tribeca, and the surrounding area.