Chelsea Condo on the High Line Launches Sales
Written by Kristina Kennedy-Aguero
March 11, 2020
Published in Elegran Insider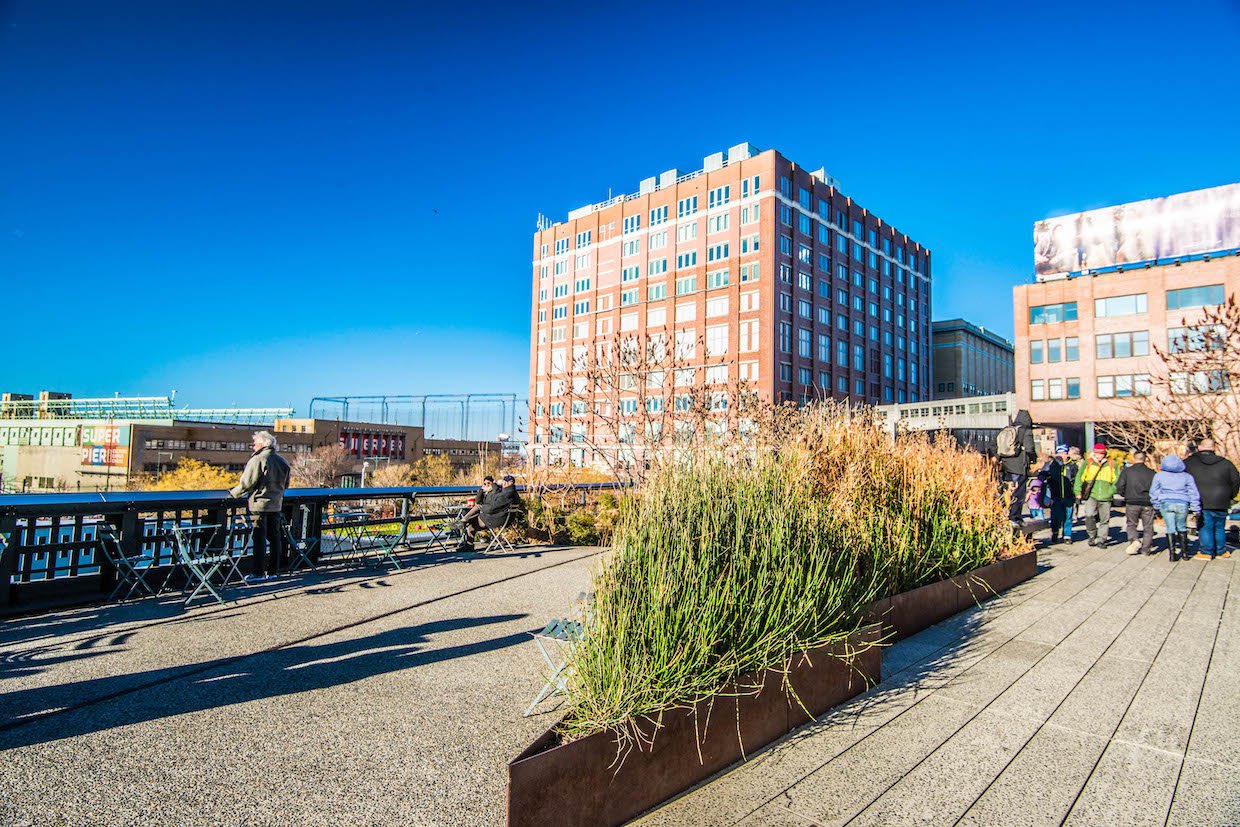 Sales have recently launched at Lantern House, the latest architectural achievement of the British designer Thomas Heatherwick, who is known for Little Island at Pier 55 and the Vessel in Hudson Yards. This new condo building located at 515 West 18th Street in Chelsea boasts a unique bubbly façade of modern bay windows that inspired its name. Heatherwick says, "The design for Lantern House came from looking at the city's existing buildings and thinking about which ones you might want to live in, not just look at." Developed by Related Companies, the building is made up of two towers which stand on each side of the High Line on 18th Street. One tower is ten stories high, while the other rises 22 stories, and they are united by a glass-enclosed lobby which is attended 24/7 and in which the enormous support beams of the High Line form an impressive focal point.
The project offers a total of 181 residences with one-bedrooms starting at $1.4 million and going up to $17 million for four bedrooms. Buyers should be able to move in by the fall. The apartments feature high ceilings, the average height being ten feet nine inches, and the huge bay windows fill them with light to give them a loft-like feel. Natural materials like marble, stone, brick, bronze, and oak give each apartment a unique and luxurious appeal. The large kitchens have oak floors in either cocoa or caramel stain with matching cabinetry, and the countertops and backsplashes are made of polished marble slabs. They are equipped with a complete range of appliances and feature custom suspended light fittings and custom-burnished faucets. The bathrooms have marble floors, counters with built-in mirrored cabinets, separate stall showers, and marble-faced bathtubs. The residences exude fine attention to detail and modern comfortable luxury living.
The building also offers outstanding amenities for its residents including a saline swimming pool measuring 75 feet. There's also a hot tub, a cold plunge pool, and two cedar-lined saunas. The peaceful gardens are landscaped by Hollander Design and offer quiet spaces to sit and enjoy the lush plantings. The library is the ideal place to relax or study quietly and features an intimate fireplace with views out onto the gardens. The event suite can cater for up to twenty guests with a bar and private dining and the coworking lounge provides the perfect area to collaborate with colleagues. And, when the work is done, the game/media room has a screening lounge with a 75-inch screen and an ultra-modern sound system, or you can opt for more traditional entertainment options like shuffleboard and billiards. The is a fully equipped curated fitness center and a yoga/meditation room with a view of the pool. The rooftop terrace offers spectacular views and offers barbeques and seating areas, while the children's playroom on the third floor can be reserved for birthdays or other occasions.
Lantern House offers a luxurious lifestyle and residents can also enjoy additional perks such as tasting events with well-known chefs and sommeliers, insider gallery tours, in-house performances, and private movie screenings. Additionally, with its convenient central location, Lantern House is close to many attractions including restaurants, parks, shops, galleries, and much more. Interested in learning more about Lantern House or homes currently available in the neighborhood? Visit the Elegran sales page or contact an agent today.