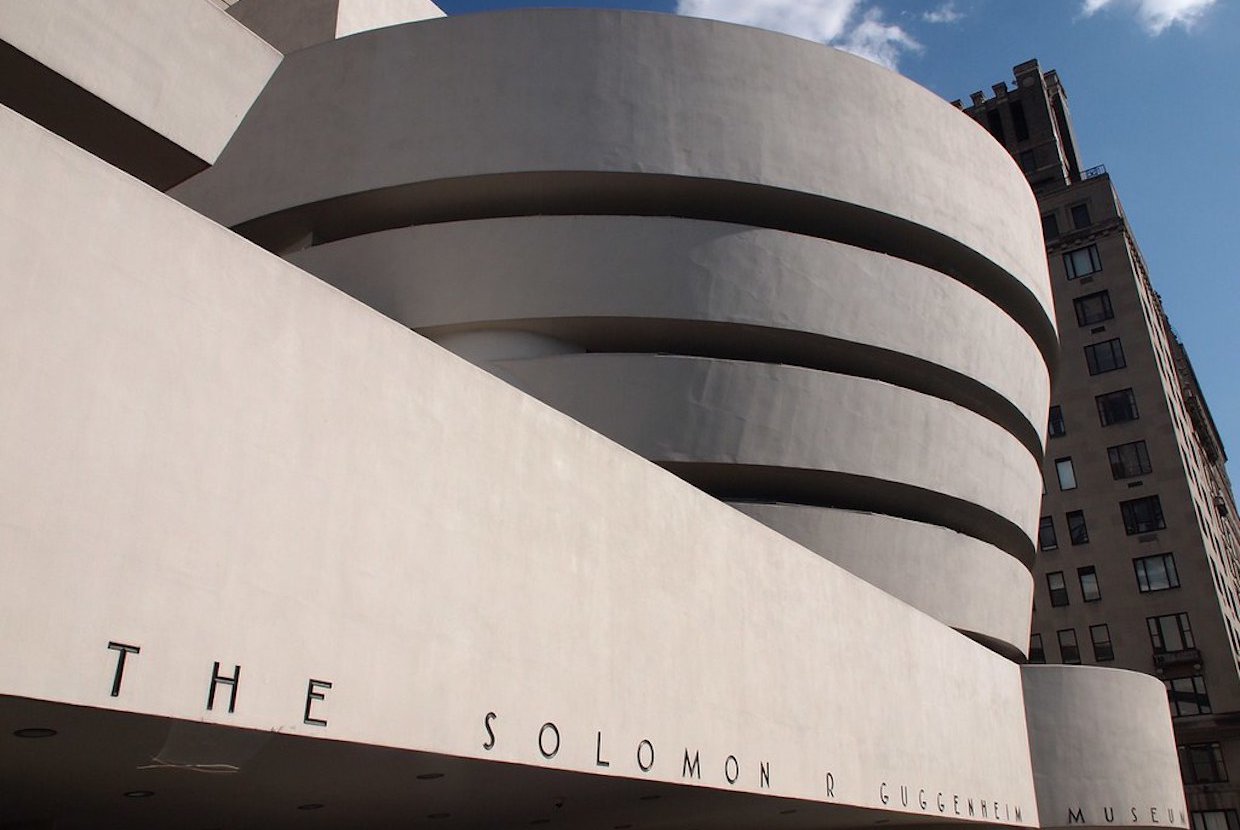 Typically, New York attracts millions of visitors each year who come to experience the many cultural options that our city offers. However, although we have all this spectacular art and culture right on our doorsteps, many New Yorkers are often just too busy to enjoy it. Now, as we find ourselves confined to our homes, it is the perfect time to discover what we have been missing. Various NY cultural institutions have come up with ways for us to enjoy them, right from our sofas.
Why not take a virtual tour of the Guggenheim Museum? Check out the famous spiral staircase of Frank Lloyd Wright's masterpiece and discover artworks from the Impressionist and Post-Impressionist eras alongside icons of the Modernist and Contemporary periods. Other NY museums you can visit using Google's Arts & Culture platform include the Museum of Modern Art, the Metropolitan Museum of Art, the Cooper Hewitt Smithsonian Design Museum, and the Brooklyn Museum. You can also discover museums and art galleries from around the world using this platform.
Other museums give you access to their exhibition and virtual tours on their websites. Discover the Frick Collection in Henry Clay Frick's mansion on the Upper East Side, or the Whitney Museum, New York Transit Museum, New-York Historical Society, and the Tenement Museum. Some institutions are sharing works from their collections via Twitter; you can find them at #MuseumMomentofZen and #MuseumAtHome.
At city libraries like the New York Public Library, Queens Public Library, and Brooklyn Public Library, you can access e-books and research materials digitally. History buffs can enjoy over 350 oral histories from NY residents through the Coney Island History Project. For film lovers, El Museo del Barrio has partnered with the NY Latino Film Festival to offer films, shorts, and documentaries. Or, how about a night at the opera? You can see free digital shows from NY's Metropolitan Opera every night at 7.30 pm, and the link remains open for 20 hours.
If musicals are your thing, you can watch Broadway performances online. Get a free trial week and enjoy classic productions like "The King and I," "Cats," and "The Sound of Music." There are almost three hundred options from which to choose. Also, to honor Women's History Month, there is a curated playlist featuring works by female theater makers and performers. These include a range of works from an all-female Shakespeare trilogy to "Driving Miss Daisy" to "A Night with Janis Joplin." Additionally, you can enjoy the works of Sir Andrew Lloyd Webber for free on YouTube at "The Shows Must Go On!." Shows stream once a week, the next being "Jesus Christ Superstar" on April 10th.
Finally, for those who are desperate to get outside, you can keep safe and enjoy the great outdoors from your home. Discover the High Line with a virtual tour from Google, or check out the Staten Island Greenbelt and Central Park with virtual tours from NYC Parks Department.
So, make the best of our given circumstances and reduce your stress by enjoying some of the fabulous art and culture that make our city a dream destination for millions.