Spring into Action
Kristina Kennedy-Aguero
| April 29, 2020 | Published in
NYC Lifestyle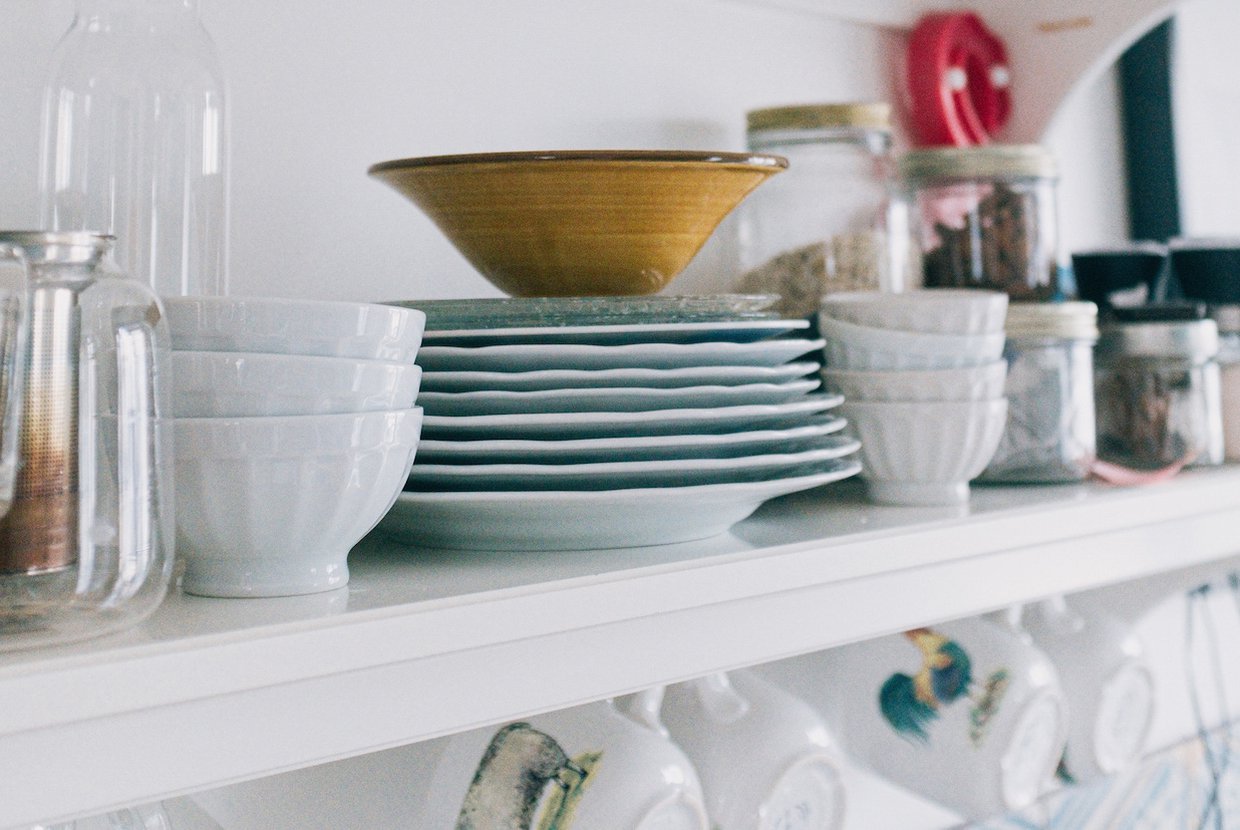 Make the most of your home-isolation by tackling those projects around the house that you usually don't have time to get around to. Organizing, cleaning, and sorting through clutter will make you feel better and more at ease in your home. Embellishing, changing, and creating a new feel in a space can help to ease feelings of confinement. Here are six easy spring-cleaning projects to inspire you and help you spring into action.
1. The Deep Clean
Now is a great moment to tackle those places in your home that are often overlooked. Make yourself a list and work through it item by item. Things to include might be the oven, under the sink, the filters on the grease extractor, light fixtures, windows... you know those places! Now, cleaning the oven is never going to be fun. But now with time on your hands, you can dedicate yourself to doing a deep cleaning job that would make your mother proud. You will be surprised at just how good it will make you feel, and how quickly it can be completed!
2. The General Clean
Keeping our homes clean has never been more critical. Instead of a quick flick around everywhere, why not dedicate one day of each week to each room or chore. My grandma would always wash on Monday and iron on Tuesday. Clean the bathroom on Wednesday and the kitchen on Thursday. Dust and vacuum on Friday. Change the sheets on Saturday. Sunday was a day of rest. Find a routine that works for you.
3. Cleaning Products
If with all this cleaning, you find yourself running out of cleaning products, try these homemade options. A cup of rubbing alcohol mixed with a cup of water makes a great disinfectant. If you have essential oils, like lavender or tea tree, add a couple of drops for added antibacterial effectiveness. Equal parts of regular dish soap and white vinegar will get your windows clean and use a sheet of newspaper to polish them for a perfect streak-free shine.
4. Organizing
This is the perfect opportunity to organize and declutter. Tackle one space at a time, wardrobes, games and toys, jewelry, etc. and get the whole family involved. Make piles of things that can be donated or recycled and collections of items that can be thrown away. Then accommodate the space, which will now seem much more significant in an orderly and attractive way.
5. Change it All
Rearrange your rooms. Move the furniture, change the ornaments, plants, and pictures around, switch rugs or curtains. You can make your home look and feel like somewhere completely different and beat the lockdown blues. Got a few nearly empty paint cans left? Mix yourself a customized-color and give the shelves or a table a new lick of life.
6. Photos
Whether you have boxes of old printed photos lying about, or loads of digital ones on the computer, now is a great time to organize them. This is a fun family activity that will bring back loads of happy memories and take your minds off the current situation.