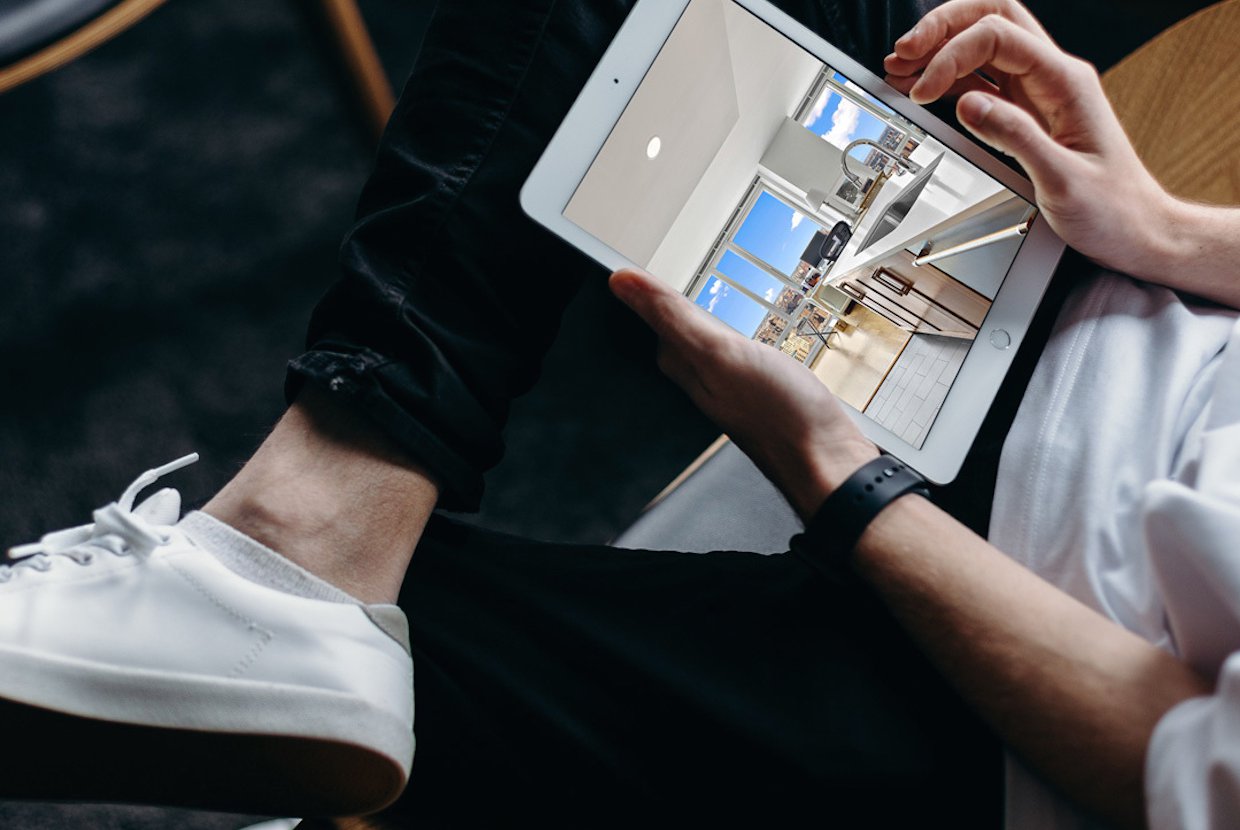 The COVID-19 pandemic has halted many aspects of our modern, metropolitan lives. It would stand to reason that looking for a new condo or apartment in New York City is among them. While touring open houses or exploring new residential complexes in person are no longer options, there are still ways to continue your property search from the quarantined comfort of your own home.
In early April, Gov. Andrew Cuomo's PAUSE order deemed the real estate business "essential," making it possible for showings, inspections, and appraisals to resume, so long as social distancing was maintained. This decision means that traditional real estate viewings such as one-on-one appointments or open houses are not possible. Virtual showings are possible, however, where brokers and clients meet online to view and discuss potential properties. Brokers are also able to oversee transactions and signings at their offices so long as they adhere to social distancing guidelines.
Appraisers and inspectors are allowed to visit properties if a buyer decides they'd like to move forward, which is good news for those who need to make a move quickly despite or because of the pandemic.
So how does a virtual tour work?
The first thing to remember is that when you work with an Elegran agent, they are already well-versed in the technology used to show a condo or apartment virtually. They'll walk you through each step just as they would when showing a home in person, and they'll be available for all your questions and concerns. Working with a reputable broker, like those at Elegran, is invaluable when the in-person element of real estate buying is missing.
Your Elegran agent will present you with the ability to tour properties of interest virtually. You'll see what the rooms look like, how they connect and possibly get a 360-degree sense of what it's like to live there. Often your virtual tour will involve photos and videos to give you a sense of the size and layout.
Some unique possibilities that also exist for virtual tours include FaceTime or Zoom chats, where the listing agent guides you through a property as you watch on your device. These live-tours can be a great way to have your questions answered in real-time about features which are still unclear from a photo or listing.
When virtually touring a home, it is crucial you cross-check anything you see against the listing information provided to you by the agent, just as you would in a traditional, in-person viewing. These tours are your opportunity to inspect the features spelled out in the listing. Don't be afraid to ask questions before, during, and after the virtual tour. Your Elegran agent will help you get answers since you can't physically be inside the apartment; the more information, the better.
If you do decide to rent or buy a New York City apartment following your virtual tour, you're going to want to make sure you bake certain protections into the lease. Everything in the property should be in working order, and your inspection results need to be spelled out in writing. Still, because you might not have been able to visit the property before signing the lease, you'll want to make sure it accounts for what happens if you show up, and the residence doesn't match the way its virtual presentation.
Shopping for an NYC apartment or condo exclusively through virtual tours presents some challenges. Still, it's certainly not something that should prevent you from making an informed real estate decision. Most importantly, you'll be keeping yourself and others safe. So contact an Elegran agent today to find out how you can get started taking virtual tours to find your next New York City apartment or condo.