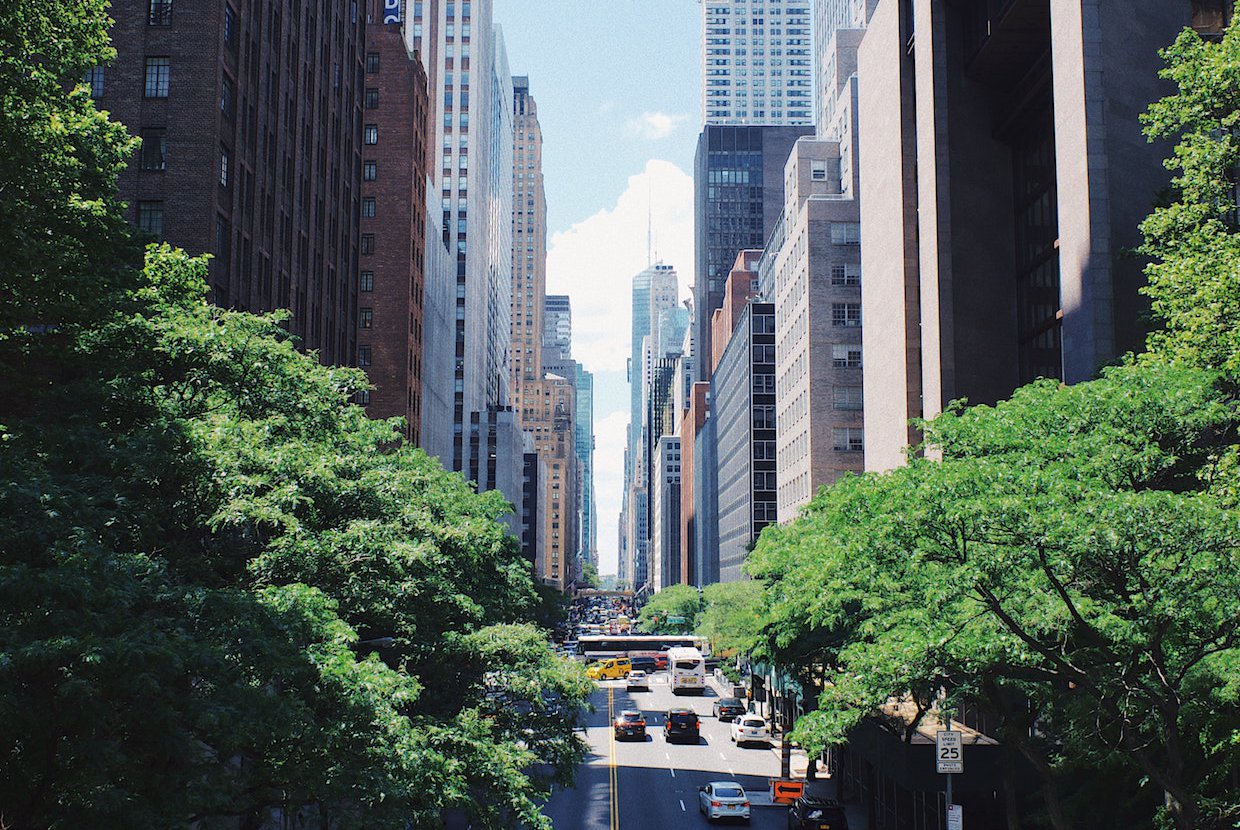 The housing market is likely to be more resilient to the pandemic's effects than many other sectors of the economy.
The news has been grim. Last month, 20.5 million American jobs were lost; more than double that of the Great Recession. In the first week of April, about a third of apartment occupants didn't pay their rent, according to the National Multifamily Housing Council. Consumer spending plunged a record 16.4% in April, the most significant one-month decline since records began. But, despite the barrage of negative data-points, there are many reasons to be optimistic about the housing market. We heard from several key economists, housing analysts, and real estate experts to map out what's going on now and what we can expect in the future.
HOUSING MARKET TAKES A TIME OUT
The housing market has effectively been "sheltering in place," with realtors in many cities unable to show properties, and few buyers allowed or willing to leave their current home. In an early April poll, 59% of National Association of Realtors members said buyers were delaying home purchases, and 90% said they had seen a drop in buyer interest. In a late April report from StreetEasy, sales inventory was found to have dropped significantly, with 73% fewer new sales listings added in the second half of March than in the two weeks prior. Buyer activity also dropped off – 58% fewer homes went into contract at the closing of March compared to the month's beginning.
NOW VERSUS THE GREAT RECESSION
"House prices aren't overvalued like they were [before] the last crisis, because you don't have the speculation, and you don't have millions of adjustable-rate subprime loans," says Mark Zandi, chief economist at Moody's Analytics.
Unlike during the financial crisis, most homeowners can afford to wait it out. In 2020, most owners have enough home equity to sustain price declines. That equity can be the difference between a decision to sell a house or forfeit ownership to the lender, as was common in the financial crisis. Heading into the pandemic, "mortgage credit quality was about as good as it ever gets," says Zandi.
FORBEARANCE AND FORECLOSURE
Intervention from the federal government, not felt by homeowners in the previous decade's crisis, comes in the form of the Coronavirus Aid, Relief, and Economic Security (CARES) Act passed in March.
Under the Act, homeowners with federally backed mortgages must be given access to a 180-day forbearance plan by their lenders and may have the option to extend by another 180 days without penalty. Although this applies to roughly 75% of all mortgages in the U.S., many homeowners without a federally backed mortgage may still be eligible for forbearance.
"Forbearance is a very effective tool in slowing down the risk of the foreclosure spike," says Todd Teta, chief product officer at Attom Data Solutions. Teta expects we will see foreclosures over the next six months "slow to a trickle." While foreclosures acted as dominos toppling home values during the financial crisis, we may see more isolated effects this time around. Stuart Gabriel, Professor of Finance and Director of the Richard S. Ziman Center for Real Estate at UCLA, says "foreclosure clusters can drive down neighborhood property values, and in and of themselves create additional rounds of foreclosures."
Gabriel concluded the experiment was successful after studying a six-month moratorium of foreclosures in California during the housing crash. "It gave the market a timeout and time to get to a better place," he says.
MORTGAGE RATES & CREDIT AVAILABILITY
A buyer considering a home purchase is often less focused on the price tag but rather the monthly payments, which is why interest rates and housing markets are so closely tied.
The good news: Fixed-rate mortgages recently hovered around 3.3% for 30-year loans and could, for the first time, drift below 3% should 10-year Treasury rates remain near their current 0.6%, says Zandi.
The not so good news: Loans may be harder to come by. Over a few weeks, the Mortgage Bankers Association's credit availability index (which measures the ease of mortgage qualification) fell to its lowest level since the end of 2014. In response, along with private mortgage lenders, Fannie Mae and Freddie Mac have taken narrowing measures to tighten underwriting standards.
TIGHT SUPPLY
The national supply of houses available is the tightest it has been in decades. "The market is very undersupplied, particularly at the low and mid-price parts of the market," says Zandi, noting that already tight housing supply has been compounded by the 35-year low the vacancy rate across housing stock. We may see the shortage exacerbated as 72 million millennials enter peak nesting while reluctant older homeowners consider changing housing arrangements.
Bill Smead, Chief Investment Officer of Seattle-based Smead Capital Management, says, "We are massively under-built for the size of the adult population. We think the coronavirus resembles what we saw after World War II."
THE LONG TERM IMPACT OF WORKING FROM HOME
The COVID-19 pandemic, and widespread social distancing measures which have accompanied it could have a lasting impact on business, society, and their intersection within housing preferences. Questions revolve around how the desire of isolated city-dwellers to stretch their limbs in the suburbs and satellite cities could increase and extend the hastily implemented work-from-home arrangements, and vice-versa.
Indeed, we have seen a cataclysmic shift in the function of people's homes and the time they spend inside them. Consumers may shift their spending from luxury cars and distant vacations to upgrade to a larger or more efficient home. Will the home office become an essential amenity for a broader range of homebuyers? Will square footage be prioritized over location? Whatever the case, pandemics that result in people being told to work from home by their employer or "shelter in place" by their local or state government may have a long-lasting positive effect on the housing market.
SUBURBS VERSUS CITIES
Most economists and demographic observers considered the 2010's the decade of city living, crediting mass migrations out of suburbs and small towns. However, the data shows slowing growth of U.S. cities, preceding the recent pandemic. "Everybody is talking about people leaving cities because it's too dangerous [from a contagion perspective]. But this has been happening for the past four or five years," says demographer William Frey, a Senior Fellow of the Metropolitan Policy Program at the Brookings Institution.
Analysis from the most recent census data found that over the last four years, the most severe population growth slowdowns, and losses in several cases, were sustained in metropolitan areas with a population exceeding one million.
Why? One factor is the slow of immigration over recent years, says Frey. But the more significant element is the "classic life-cycle migration pattern" on which millennials have begun. Millennials, a considerable population of the market, have started leaving their densely populated city homes in search of properties in the suburbs and smaller towns; the same millennials who sought job opportunities in big cities after the financial crisis.
It is the next generation - Gen-Z, says Frey, who will play a part in our cities' continued development. "I am not pessimistic about future city growth," says Frey, who predicts that just as their predecessors did after the Great Recession, Gen-Z'ers will likely seek opportunities in cities after this pandemic.
ADVICE FOR SELLERS
As inventory is low and prices remain steady in many markets, now is not the wrong time to list. Although transactions could pick up through fall, it may come at the cost of asking price. Consider the buying preferences of the 72 million millennials in or near their peak home-buying years when planning renovations and addressing curb appeal.
ADVICE FOR BUYERS
Our current environment provides an opportunity to start a dialogue with a seller and gauge the motivation and ability to negotiate. Sellers with homes on the market, and need to sell now, are starting to accept lower bids. On average, sellers in the Manhattan market have accepted offers 8% below ask and are rejecting bids 17% below their asking price. Interest rates are historically low, and we are seeing seller concessions that have been unheard of in the last decade.
Lower prices and higher negotiating power can give buyers an upper hand in the current Manhattan market. If you are interested in buying, visit the Elegran sales page or contact us today to start your home search.