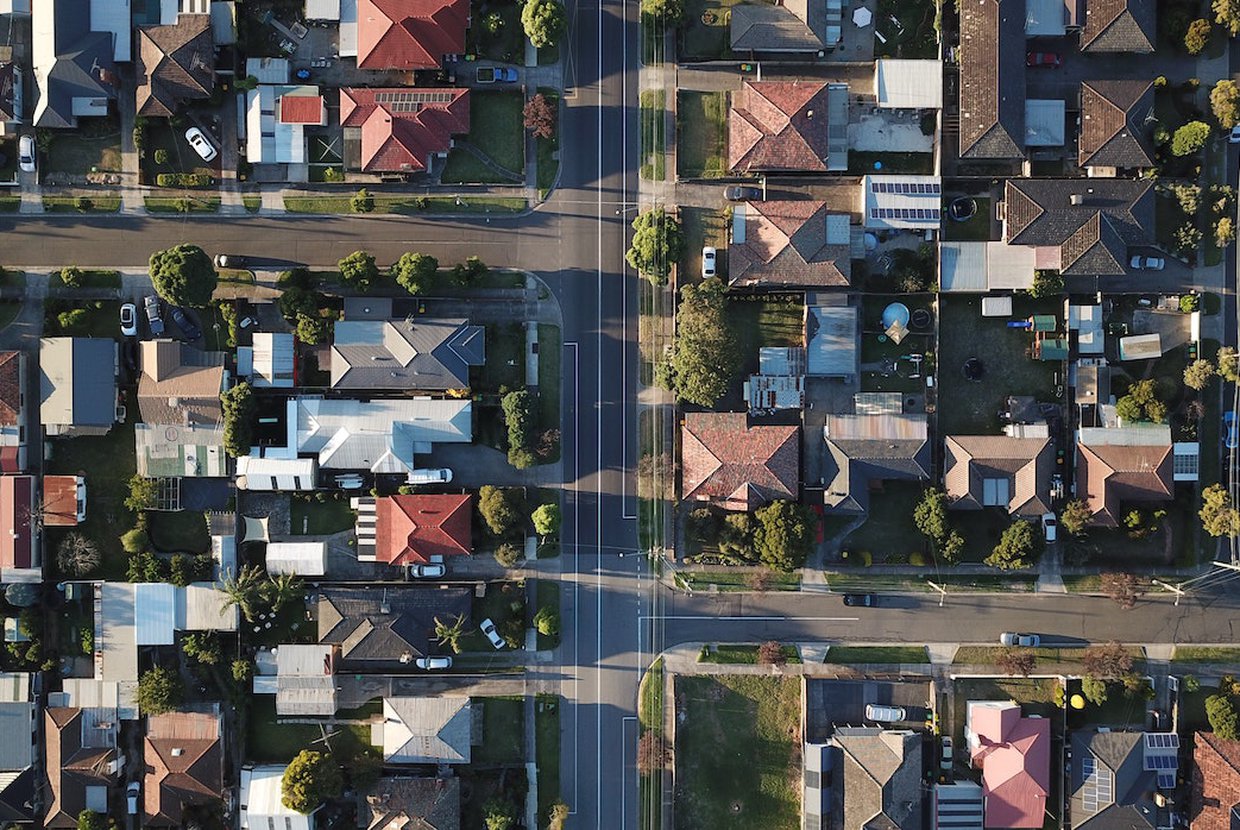 Set against the backdrop of the Hudson River and the Atlantic Ocean, New York City has long called to dreamers and doers from all around the globe. From Broadway to Central Park, there's always something to do and someplace to be in The City That Never Sleeps—so it's no wonder that over 8 million people call New York City home. However, as enticing as the city is, thousands of people each year find themselves ready to venture beyond Manhattan's bridges.
For many of those individuals, the search for greener pastures doesn't require them to go far. According to data compiled from the U.S. Census Bureau in 2012, 21% of individuals who moved out of New York City went to surrounding suburbs or upstate, while 13% headed to New Jersey. This data fits in with the broader trend of people leaving densely populated areas in search of more space in the suburbs. According to U.S. Census Bureau figures from 2018 analyzed by The Wall Street Journal, big cities such as New York, Chicago, and San Francisco saw their millennial populations significantly decrease for the fourth consecutive year. And a 2018 Ernst & Young survey of 1,200 millennials found that more millennials are purchasing homes in the suburbs than in cities.
This movement has been fueled in large part by unaffordable housing and a high cost of living, which makes it difficult for even wealthy millennials to afford to buy a place of their own. As a result, individuals who want to enjoy the richness and variety that comes from city living—from high-end dining establishments to more lucrative job offers—while also paying a less expensive mortgage are increasingly searching in the suburbs. Purchasing a property in the suburbs makes it easy for new homeowners to commute into the city for their jobs or social events, while also getting more bang for their buck in the housing market.
Amid the COVID-19 pandemic, New Yorkers have been leaving the city (some temporarily, some permanently) as they search for less densely populated areas to wait out the crisis and for many of them, living in the suburbs is the ideal alternative. The Harris Poll recently surveyed 2,000 Americans, and 39% of the respondents who live in urban areas indicated the COVID-19 crisis has caused them to consider moving to a less populated area.
"With the re-opening of the economy scheduled to be cautious, consumer preferences will likely shift buying behavior…consumers are already looking for larger homes, bigger yards, access to the outdoors, and more separation from neighbors. As we move into the recovery stage, these preferences will play an important role in the type of homes consumers will want to buy. While higher density has been a hallmark of urban development over the past decade, the pandemic may lead to a re-thinking of space allocation," notes Geroge Ratiu, Senior Economist at realtor.com.
Today, moving outside the city limits is more feasible than ever, especially as Americans have quickly become more accustomed to – and more accepting of – working from home. According to the Pew Research Center, access to the Internet has increased significantly in rural and suburban areas, making the home office a more permanent fixture.
Life in the suburbs offers a slower, more laid-back lifestyle that many millennials find themselves craving after years of a fast-paced existence in New York. Millennials are increasingly taking the plunge to suburban living to get to know their neighbors, have a yard of their own, and enjoy more peace and quiet. Of course, new parents who desire access to green spaces and the great outdoors as they raise their young brood also appreciate the opportunities that come from living in the suburbs.
If you're thinking about moving beyond the limits of NYC, Elegran can help you find the perfect home by connecting you with one of our preferred partners. By working with a knowledgeable real estate expert who understands the ins and outs of the current market, you can find a suburban sanctuary that checks every item off your list.