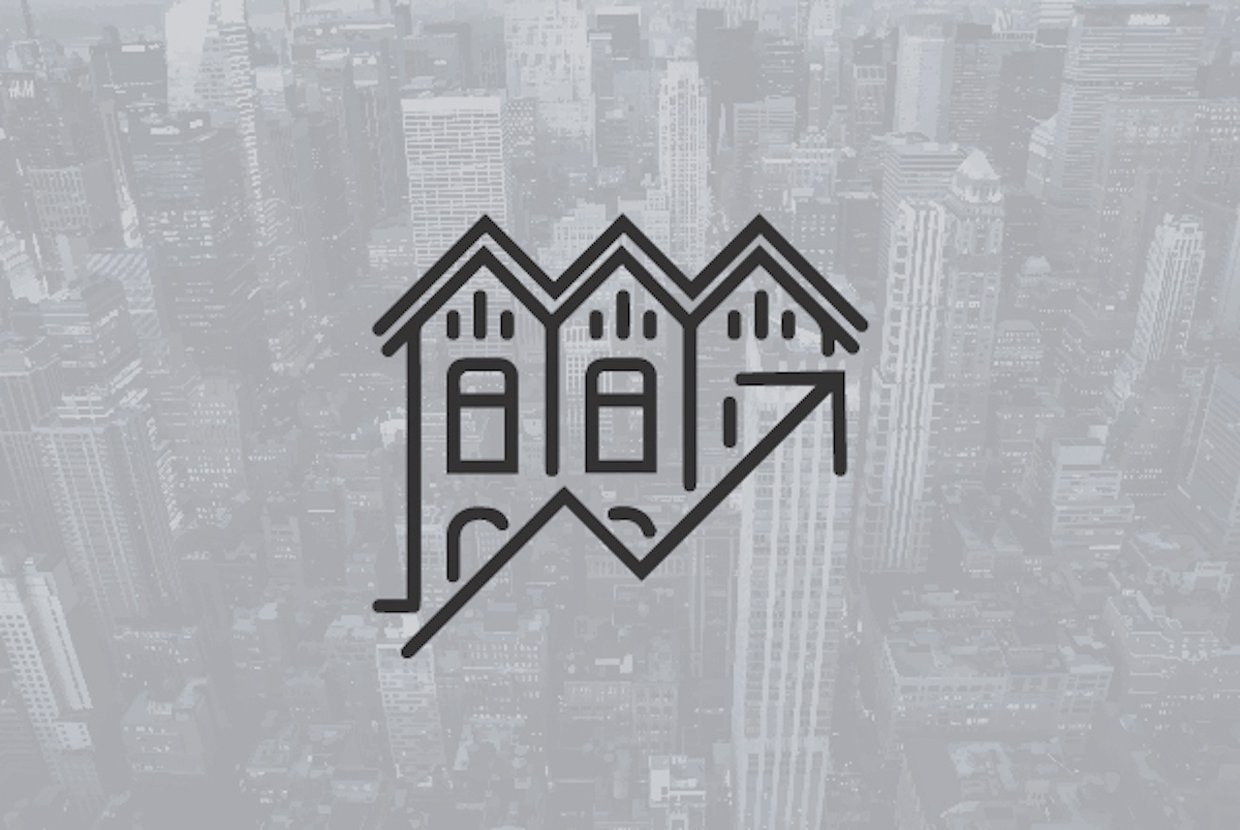 The market data for the month of May, the second full month since the beginning of the COVID-19 crisis, shows clear indications of the impact on the real estate market. Most notably, this continues to be indicated by the total number of units for sale and number of contracts being signed, both down considerably when compared year over year.

Manhattan Supply (non-new development) is down 34% YoY with 4,282 apartments available for sale (6,500 is the norm). Supply remains constricted as would-be sellers have taken their homes off the market during the last few months, or have delayed listing until the crisis eases. As New York reopens, we are seeing some positive signs, as week-over-week inventory has increased the last few weeks, and the current inventory levels are 5% higher than they were the prior month.
On the demand side, buyer activity remains incredibly low, as the NY on Pause order remains in full-effect in NYC. We continue to see contract signed volume down more than 80% compared to last year. As we are now more than 75 days into the NY on Pause, the contract signed volume continues to decrease week-over-week. Buyers want to physically view property before purchasing, and many buyers are holding out until they can go and view properties in person. In May, 159 new sales contracts got signed in Manhattan. Comparably, the average in May in the last 3-years was 1,050 new signed contracts. The week ending May 29 also set a new low for contract volume, with only 31 newly signed deals.
The impact of COVID on the real estate market has highly impacted the supply and contract volume metrics. However, closed sales volume and pricing metrics remain challenging due to the lack of price discovery. Supply and contract signed volume are leading indicators, while closed sale and pricing are lagging indicators. Closed sales and price discovery are dependent on closed transactions being filed into public record. Currently, the available closed sales data being analyzed are exclusively deals that were signed Pre-COVID, and thus do not reflect transactions during the pandemic. We expect to receive the data from deals signed during COVID in late June and through July and August. It will take 6-months or longer for the true effects of COVID to be seen in NYC housing statistics.
In the rental market, we are seeing an increase in inventory come to market.. This uptick in new rental inventory is largely due to seasonality, as many leases come up for renewal in the late spring and through the summer, and a sizable increase in tenants looking to break their leases. Rental demand, measured by the quantity of new leases signed, has been stronger than sales demand comparatively to last year. We expect the rental market to potentially see a boost in the short-term as some would-be buyers are looking to rent in the short-term.
Overall, we are seeing positive indicators that show an uptick in market activity, including listings, showings and contract signings will begin once NYC enters Phase 2. As of now, NYC is slated to enter Phase 1 on June 8. As there is a required minimum of 2-weeks between the phases, the projected earliest that NYC can enter Phase 2 and real estate related activity can resume [with modifications to ensure safe interactions and social distancing of course] will be June 22.
Nationally, other urban markets that have eased restrictions have seen a sharp and quick uptick in market activity, including new listings, showings and contract activity. Whether you are a buyer, seller, renter or landlord, now is the time to prepare if you intend to be active in the real estate market in the coming months.
What this means for…
Buyers / First Time Home Buyers:
- Now is the time to prepare yourself to purchase. Buyers will likely need to be well qualified before gaining access to see an apartment in person once Phase 2 begins. It is important to ensure your finances are in order, obtain and updated mortgage pre-approval and narrow down your choice for a real estate attorney
- The pandemic has created certain challenges and market dislocations for the buyer. It is important to speak to your real estate agent now to get up to speed and ensure you are well prepared and strategically positioned.
- Video and virtual tours will likely still be utilized in the near-term as an initial pass when searching for an apartment. You will be able to create a short list of apartments to view in person after reviewing the virtual collateral.
- Interest rates remain low, and are expected to remain at low levels for the near-term.
- As supply remains low, we expect bidding wars on renovated and well priced apartments this summer, especially those priced below $1M.
- We are seeing less negotiability on apartments priced below $1M, than above $1M. The most recent stats we were able to analyze on accepted offers showed an average discount of 4% on apartments priced below $1M, and an average discount of 9% on those above $1M. [Note, small sample size due to limited transaction volume]
Sellers:
- In May, the amount of for-sale inventory in Manhattan leveled off and has started rebounding, and is now 5% higher than at the start of last month.
- Weekly new inventory increased week over week throughout May, a positive sign showing increasing seller confidence.
- The number of apartments being taken off the market has continued to decrease throughout the month of may, another positive sign of seller confidence.
- With limited recent transactions since COVID and comparable listings, it is getting more difficult to accurately price an apartment for sale. Pricing appropriately for today's market is increasingly important to garner buyer interest and sell quickly.
- It is increasingly important to ensure your home is prepped and staged to look its best. Buyers are increasingly looking for a peaceful and tranquil home.
- Buyers are increasingly demanding apartments with natural light, views, private outdoor space and proximity to parks. The value of apartments that are lacking natural light or views will likely be negatively affected in the short-term.
Renters:
- Renters continue to have negotiating power with their current landlord, as landlords want to limit their vacancies.
- It is advisable to speak with your landlord as early as possible to discuss your renewal options.
- Landlords are hesitant to adjust gross rents and are more apt to work with you on lease dates, fees and other concessions.
- If you are thinking about breaking your lease, the penalty can be 2-3 months.
- Neighborhoods with more inventory and newer buildings are a good place to look for concessions.
Investors:
- NYC real estate remains a viable diversification option and has a track record of providing long-term stable returns.
- Investors have opportunities to purchase apartments below market values and resell for a profit as the market stabilizes over the next 12-24 months.
- With the rental demand, an investor can generate monthly cash flow while waiting for the property to appreciate and liquidate the asset.