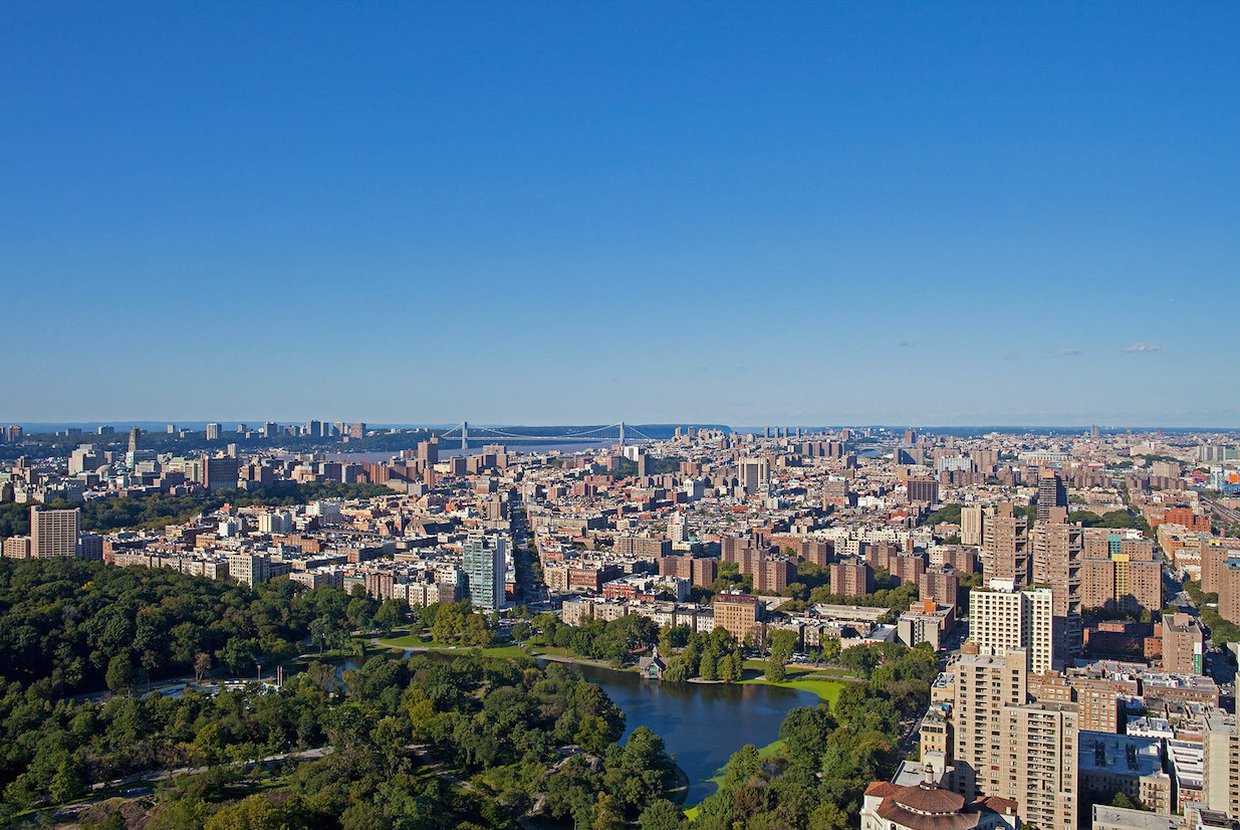 The recent and ongoing Covid-19 pandemic has caused many people to examine what exactly is important to them about their home and real estate in general. It is no longer enough to seek out areas that show slipping sales and lingering new development. Many New Yorkers are placing greater emphasis than ever on the world outside their apartment and connecting with it.
"I believe that, at least in the short term, the value gap between apartments with a view, and those looking at a brick wall will widen," says Jared Antin, Director of Sales at Elegran. "People who bought or rented an apartment with no view or light, because they thought they would only be in their apartment to sleep are likely now reconsidering that decision. Apartments that receive ample light and those with exterior views are going to be in increased demand and thus appreciate quicker."
As such, the NYC real estate market has been seeing significant shifts to where people are looking and the pace at which they take action. The traditional 'buyer checklist' has turned toward prioritizing outdoor space, be it in the suburbs or those boroughs with greater breathing room like Queens and Brooklyn. "Outdoor space and proximity to parks will also become increasingly important to home shoppers and drive up apartment values," says Antin.
Further-flung neighborhoods have more appeal now that those in the market are less inclined to accept the higher population density, crowded elevators, and cramped living space that accompany downtown living. The increasing numbers of New Yorkers who have wholeheartedly adopted the WFH lifestyle are not as concerned with long subway commutes as they once might have been.
According to Bloomberg, buyers in Queens were moving fast in this year's first quarter to lock down a new home that offers more of a neighborhood-centric feeling. Astoria, with its reputation as a tight-knit, friendly community full of mom & pop shops, and Ridgewood, where generational tenants and old-fashioned character weave a strong sense of community, are very appealing destinations at this moment.
Moving deeper into Brooklyn may be a smart move. Housing prices here haven't increased at the same rate over the last decade as those neighborhoods closer to Manhattan. Take Bushwick, for example. Although not known for new developments, the recent surge in smaller scale construction has brought beautiful, modern buildings to this once industrial neighborhood. Homebuyers may be willing to trade the larger Manhattan and Downtown Brooklyn buildings for smaller boutique ones where square footage is greater, both inside and out.
For those still looking in Manhattan, however, there's a lot of focus right now on the Upper East Side. It offers the stability of a lot of co-op opportunities and substantial quality-of-life benefits that include good schools, parks and green spaces, and easy access to the river and other outdoor activities. The arrival of the Second Avenue Subway has made Yorkville feel less remote to many New Yorkers, upping interest in the area. Park access is going to be front and center in the minds of NYC apartment and condo hunters moving forward as they try to balance quality of life now and resale value down the road. Yorkville is surrounded by green space on both sides, with Central Park to the west and Carl Schurz Park to the east.
Overall, there are deals to be made all across the city in this post-pandemic market. Whether you are looking to extend your radius further than before or strike a balance between space and city, Elegran can help you decide your next move. Get in touch with us today.