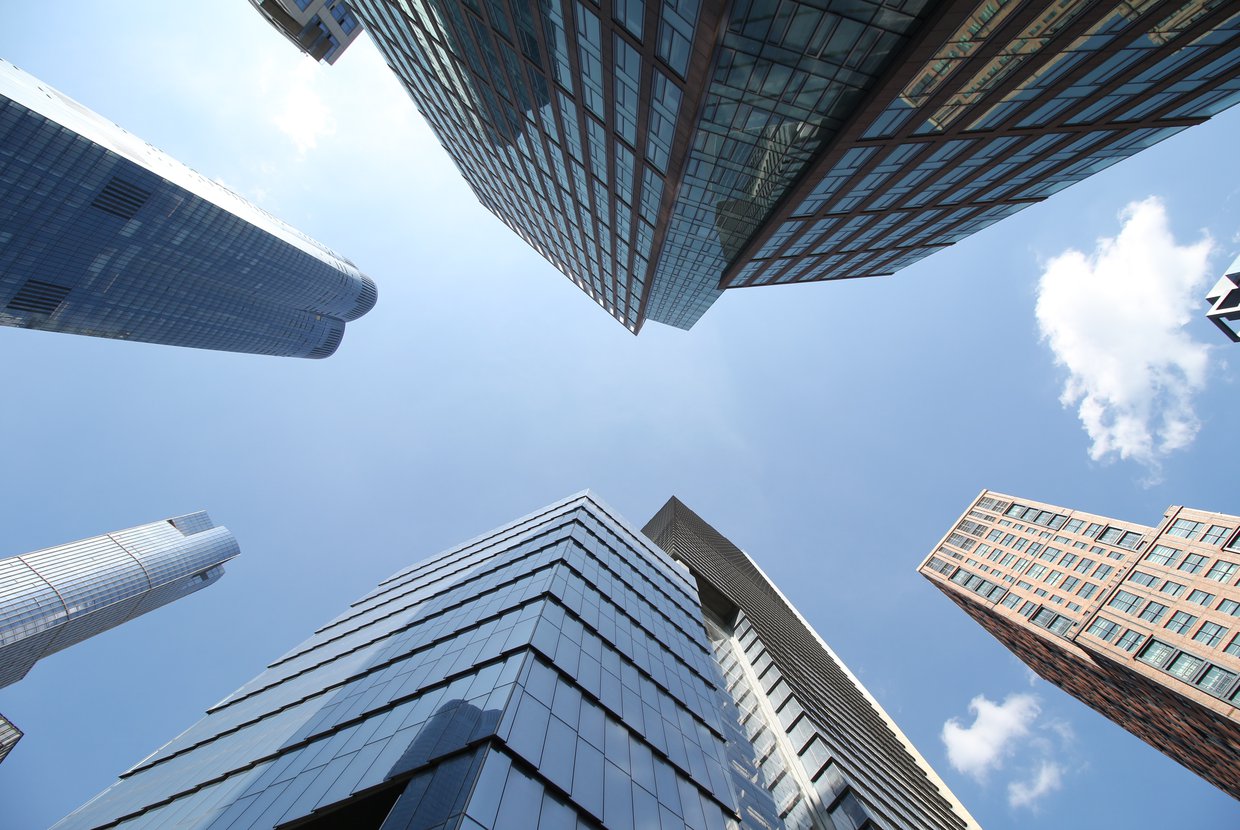 Elegran, a real estate company that seeks to refine outdated industry practices, has identified a crack in the most commonly utilized property valuation method in New York City, the comparable or "comp" method. By identifying similar assets and applying adjustments as necessary, the comp method has been widely embraced by both appraisers and consumers to determine property valuation for decades. Elegran Insights has found this method to be wrought with flaws and has identified an alternate, more accurate method: the Income Approach.
Residential real estate, like any real asset, is inherently stable yet, due to several well publicized factors, New York City is experiencing a dislocated market and depressed pricing in many sectors. Elegran Insights sought to research an alternate method to save the owners of billions of dollars of real property from devaluation due the comp method, which identifies what their property would sell for, rather than its intrinsic value - or what it's worth - determined by the income approach.
Comparable appraisal is inherently human and influenced by emotion and social bias, lagging pricing indicators and sparse transaction data. This method becomes especially imperfect when short term volatility strikes, such as what NYC is currently undergoing, along with the "flight to safety" market of 2008 and the "irrational exuberance" of 2013.
Elegran encourages industry adoption of the income approach to valuation as it accommodates the inclusion of both sale and lease price, as well as a benchmark cap rate, collectively prerequisite in the generation of a less emotional and more accurate property valuation.
To demonstrate the income approach compared to the comp method, two properties, 215 Chrystie Street and 100 East 53rd Street, were analyzed and generated vastly contrasting appraisals of the same unit:
CASE STUDY #1
Appraisal of residence 27W at 215 Chrystie St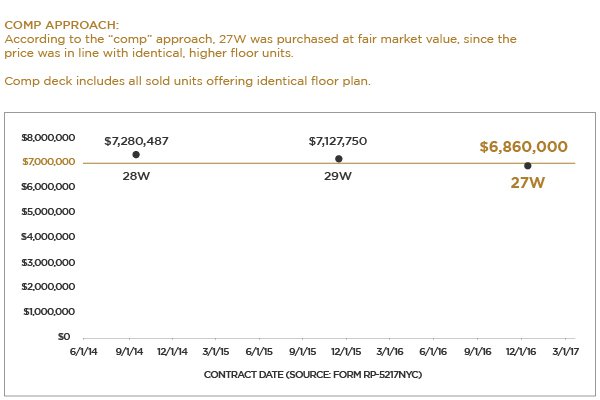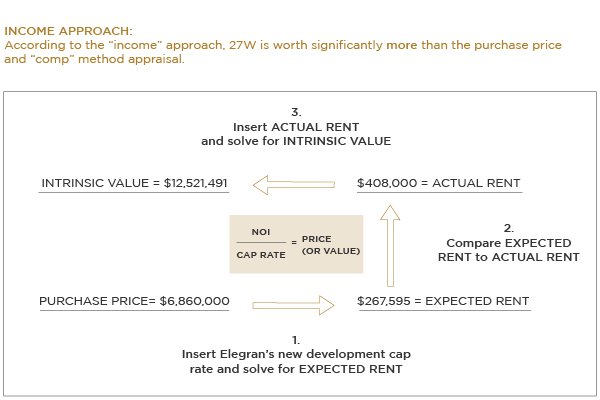 CASE STUDY #2
Appraisal of residence 22B at 100 East 53rd St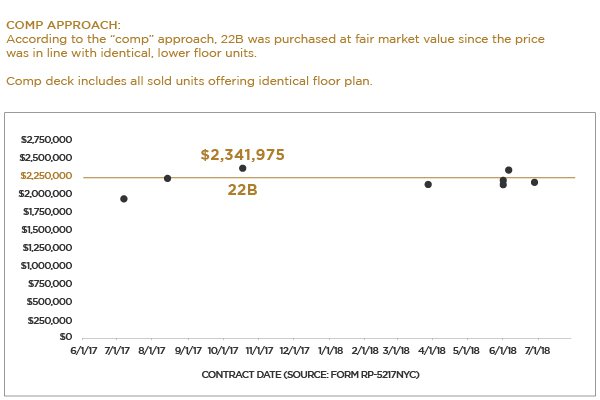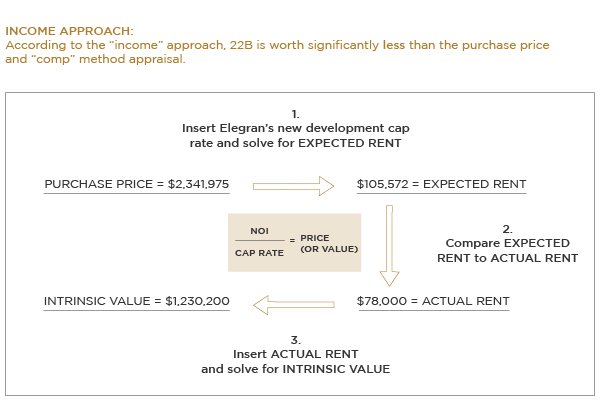 Predicated on a single metric - historical sales - the comp approach is self-reinforcing in both up and down markets. Plagued by a list of significant shortcomings - emotional and social bias, lagging price indicators, sparse transaction data and the necessity of equilibration adjustments - the comp approach is subjective and oftentimes grossly inaccurate.
While the income approach must rely somewhat on lagging price indicators, it mandates a dual, independent and inherently competitive appraisal system for each property of interest.
Due to the human element, real estate appraisal will never be wholly objective. However, the significant challenges associated with the old-school comp method to appraising market value are alleviated to a significant degree by the use of the income capitalization, or income approach. While not perfect, our research finds that it is more accurate in the sense that it decouples valuation from consumer sentiment and trends closer to intrinsic value.
CLICK HERE TO READ THE ENTIRE INCOME APPROACH RESEARCH PAPER.