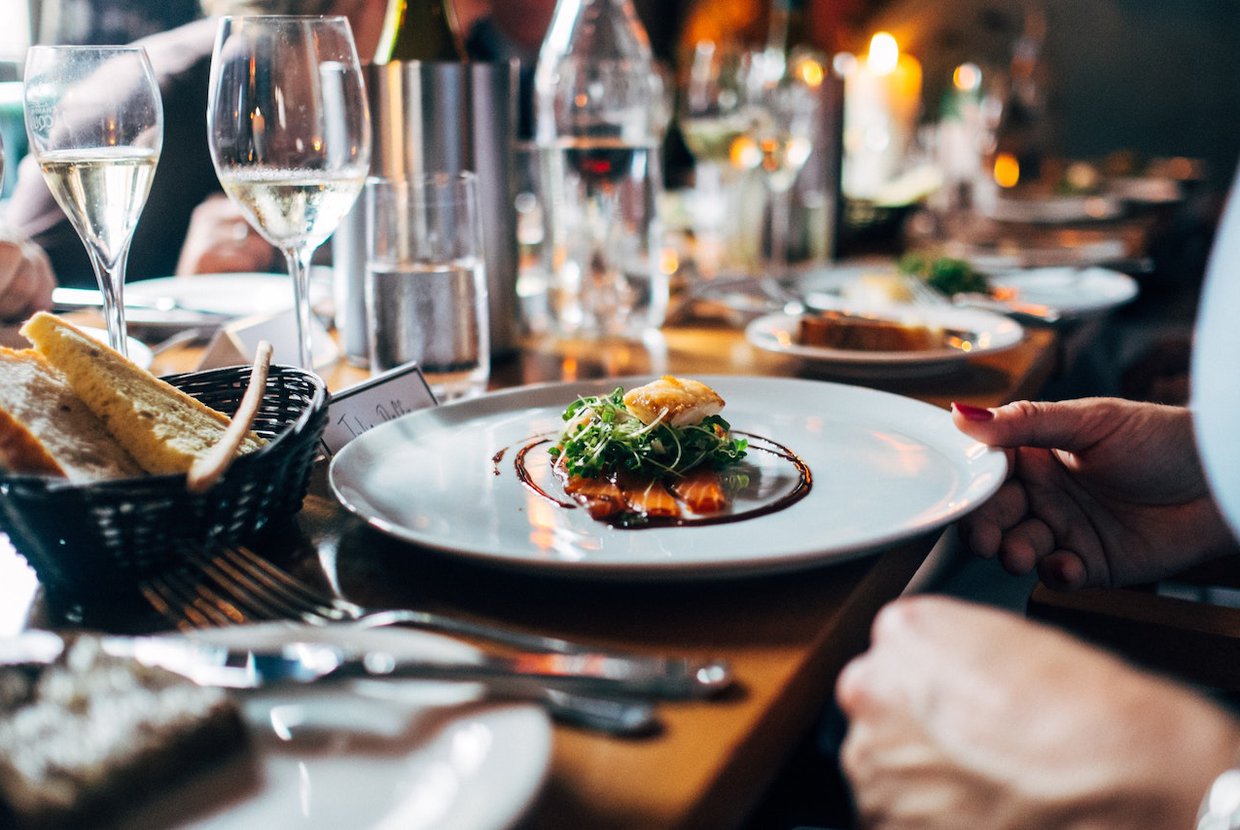 As fall sets in, and the weather turns colder, NYC diners are undoubtedly glad that indoor dining has returned. Nobody is happier, however, than restaurant owners, many of whom have had their businesses closed for over six months.
Some restaurants have been offering outdoor dining in gardens, patios, or on the sidewalk since Phase 2 of reopening on June 22nd. Indoor dining began again on September 30th, but with strict regulations to contain the spread of COVID-19 and to protect both staff and clients.
The main restriction is the number of occupants inside the restaurant, which is set at just twenty-five percent of total capacity. Additionally, no bar seating is allowed, and all premises must close by midnight. Hand sanitizer will be found everywhere, and all staff will, of course, be wearing face coverings. Diners are encouraged to only remove their masks while they are actually eating or drinking. Additionally, clients will have a temperature check upon entering the restaurant and at least one person in each party must provide contact information. Also, dining rooms must be reorganized so that there is a minimum of six feet between the table of each dining party.
Before reopening, many restaurants will have to make a sizable investment in improvements to their air purification, ventilation, and filtration systems. The NPBI (needlepoint bionic ionization) device is one of the most popular installations and could become standard in NYC restaurants. This device provides continuous filtration of the air within a room so neutralizing unwanted pathogens. Restaurants such as Le Bernardin and The Musket Room have chosen this option, while others like the Swedish restaurant Aquavit and the contemporary Italian dining spot Portale have installed MERV-13 filters to their existing systems. Others have resorted to a fill-in solution. The venerable Daniel has opted to create a temporary more casual pop-up named Boulud Sur Mer. Here, a much less expensive menu, $125 for three courses, will be offered until the Michelin-starred French dining experience can reopen its normal restaurant. They are hoping that this will occur in early 2021.
For fine-dining spots the investment to comply with current regulations while still offering their clients the level of comfort, food, and service that they expect is considerable. Nevertheless, most high-end restaurants are anxious to reopen and it is hoped that many staff will be rehired and that the current high unemployment rate may drop some. Unfortunately, though, not all eateries will have the capital to make the necessary changes and will be forced to remain closed.
In the announcement made by the Governor Andrew M. Cuomo he warned that the opening of indoor dining would be revoked if the infection rate in the City rose above two percent. The guidelines are due to be reassessed on November 1st and if infection rates have remained stable, restaurants will be allowed to increase their numbers to fifty-percent capacity. However, a recent survey by the Independent Restaurant Coalition (IRC) and the James Beard Foundation revealed that restaurants need to be functioning at almost sixty percent capacity to make reopening financially viable.
However, the good news for New York diners is that right now many of their favorite eateries have again opened their doors and they can once more enjoy the spectacular selection of different foods that NY is famous for. Reservations are essential and many restaurants are fixing set hour reservations to maximize their turn-over at this difficult time.