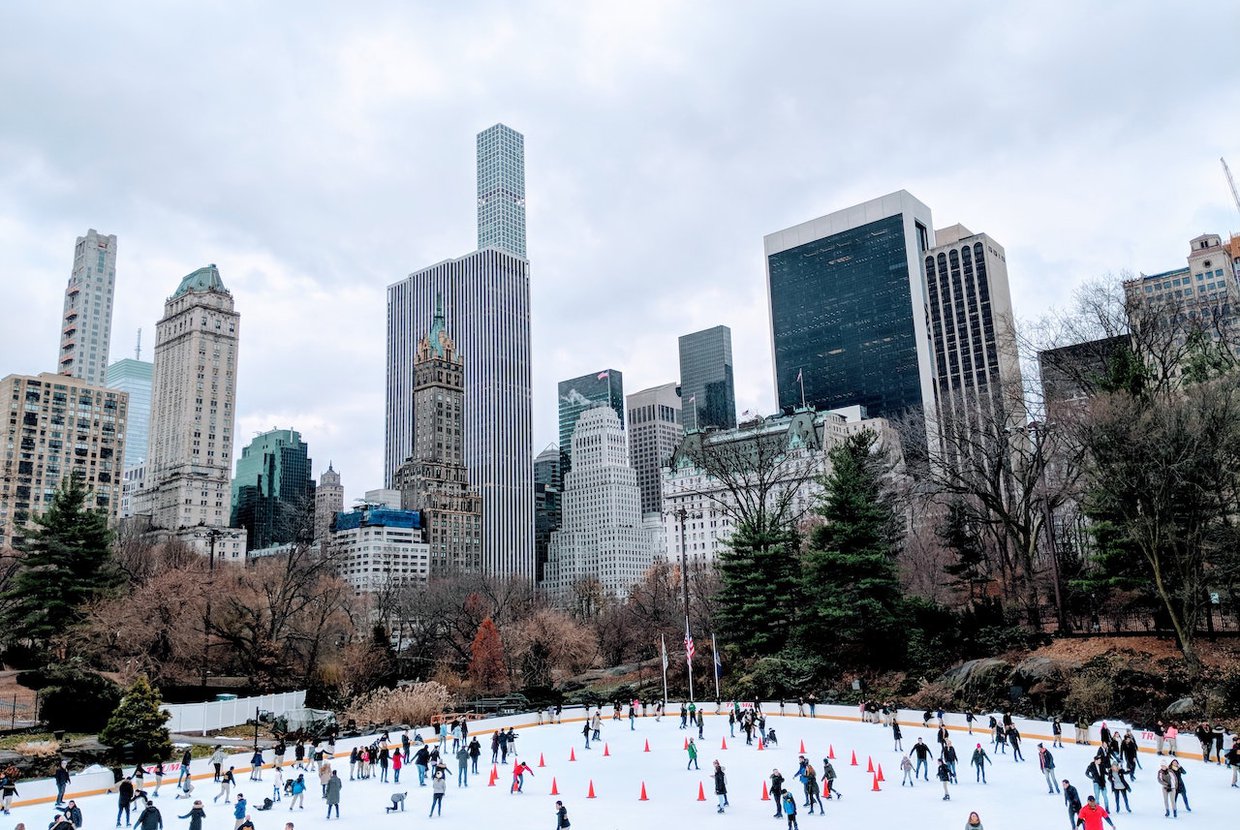 It's now the holiday season and normally we would all be expecting to see Santa at the Thanksgiving Day Parade, or go to a Christmas concert. Unfortunately some holiday traditions will need to be put on hold this year but that should not stop anyone from celebrating the holidays this year. With New York City just outside your doorstep there are tons of ways to get into the holiday spirit while staying safe and healthy!
Stroll Around the Holiday Markets
One of the greatest attractions that the city has to offer during the winter time are the Holiday Markets. Bryant Park is famous for their Winter Market that is open from November to January and offers everything from food to jewelry. If you aren't feeling like going to Midtown, Columbus Circle has a beautiful market that you can enjoy before going for a stroll through Central Park.
Work on your Axel Jump
Looking for some outdoor fun? Try ice skating at any one of the ice rinks around New York City! Rockefeller Center is allowing for people to skate at their famous rink underneath the giant Christmas Tree. If you want to avoid the crowds at Rockefeller Center, Wollman Rink in Central Park is currently hosting skating sessions. Don't want to head to Midtown? The Rink at BrooksField Place is located Downtown and offers stunning views of the water.
Get Lost in The Lights
While New York City might not be known as the City of Lights, there are some beautiful light shows that will help anyone get in the holiday spirit. The Bronx Zoo is running their annual Holiday Lights from November 20 to January 10. If you don't feel like making the trip to the zoo there are plenty of light shows around the city. Take a stroll through Dyker Heights, Brooklyn to see the houses lit up with festive decorations. Or tune in virtually for the new Saks Fifth Ave Light Show. This year the company decided to do 20 smaller light shows which will be unveiled virtually from November 23 through December 23.
Dine on a Holiday Themed Cruise
Make this holiday season memorable for the right reasons! Classic Harbor Line is offering Holiday Cruises that will take you around the city while you get to eat a fantastic, festive meal. They offer three different cruises, Statue & Skyline Holiday Cocoa Cruise, the Sunset & Holiday Cocoa Cruise and New York City Lights Holiday Cocoa Cruise. Or you can sign up for their New Year's Eve Champagne Tasting Cruise to ring in the New Year!