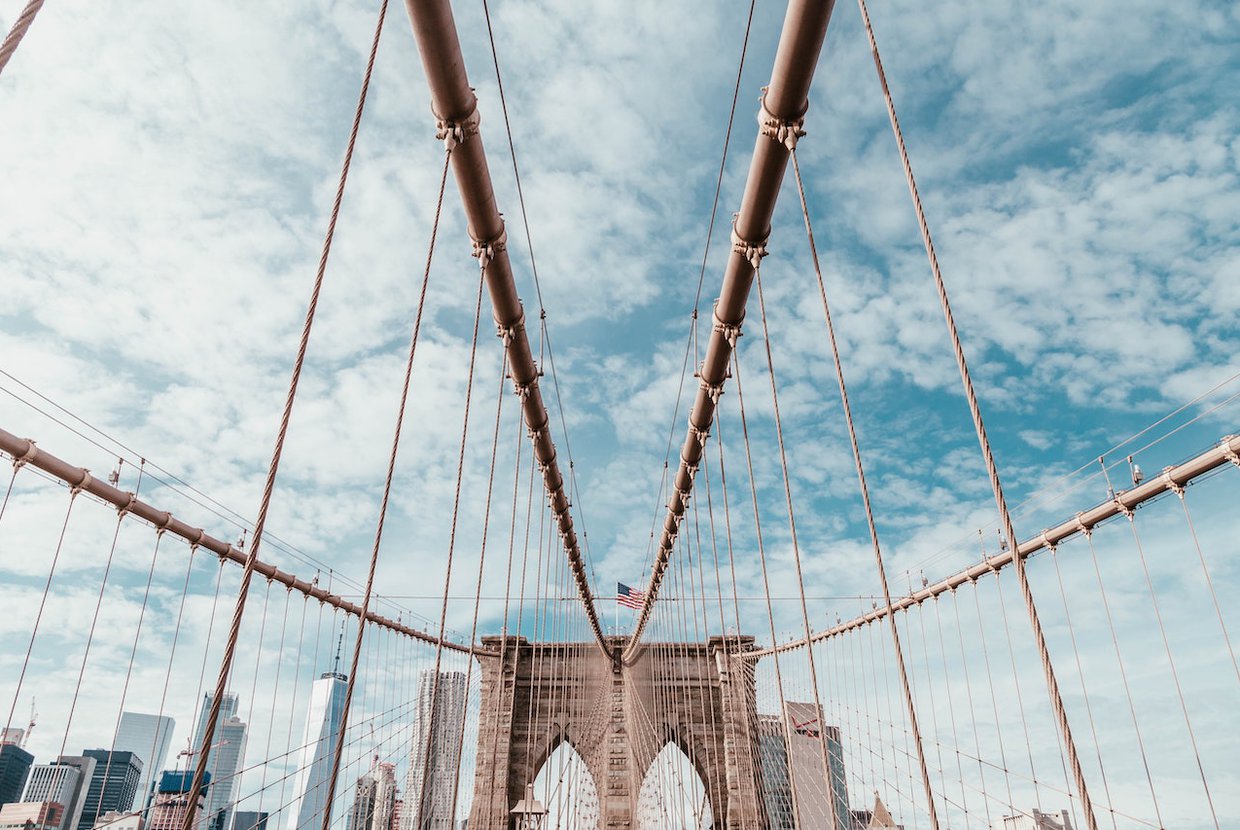 During this pandemic, one of the biggest mistakes I've noticed clients making is the generalization of the pandemic's "impact on NYC real estate." Most often, the market reports and updates that reach consumers are reflective of Manhattan, not the other boroughs. I want to dive into why this can lead to major misconceptions, and what is actually happening in one of my favorite places - Brooklyn.
Neither Manhattan nor Brooklyn can be qualified as a whole, but Brooklyn tends to be hyper localized. In other words, while many neighborhoods in Manhattan move on trend together in terms of appreciation, inventory, and inflation - Brooklyn neighborhoods tend to have vast differences. Why is this? There are multiple factors, but the primary one is zoning.
Go on a NYC zoning map and you'll see that almost the entire belly of lower Manhattan is made up of manufacturing and commercial districts that allow for high rises, live/work spaces, and commercial development. Most of Brooklyn is residential, but the exceptions are big ones. In Brooklyn Heights and Cobble Hill, landmarked neighborhoods, you'll find that few new developments found their way around zoning to infiltrate the streets lined with pre-wars. DUMBO is made up of mixed-use manufacturing districts - new developments and condos are welcome where there is room and in fact, make up the bulk of residential housing there. Downtown is zoned for commercial use - hence all of those shiny tall buildings we're seeing pop up. Park Slope is a landmarked district, but it's also the city's largest one, making room for condo conversions and small new developments. The list goes on, each neighborhood having its own unique history involving developers, the Landmarks Preservation Commission, oil spills, public housing, parks, and the BQE.
WAS 2020 BROOKLYN'S YEAR?
I do significant work in both boroughs, and for me, the month of truth was September. After August, Manhattan's new monthly listings plummeted; there was already too much inventory sitting on the market. By contrast, Brooklyn sellers kept listing - yes, there was the decline that the winter brings, but it wasn't as steep as Manhattan's. Moreover, buyers were there to take the inventory - contracts kept going up. Manhattan held strong, and eventually the number of contracts signed rose to surpass the number of new listings - though there were still far fewer than 2019. Even still, December 2020 was the first month since the city left lockdown that the number of contracts signed in Manhattan was greater than the year before. Brooklyn's monthly contract signings had already been up year-over-year since July on a pretty consistent incline - a clear indicator of more brisk activity in the borough. There are also Brooklyn neighborhoods that have seen incredible growth. While commuters and students leaving may have hurt Downtown Brooklyn's rental market, its new developments are racking up closings. The Downtown Brooklyn sales market has a median price per square foot of $1,346 - 2% more than the overall Manhattan median.
Overall, the pandemic has had little effect on Brooklyn's pricing. Its sales were down over the past two quarters in comparison to the year prior, but this was swiftly made up for late in the year, when Brooklyn experienced the most fourth quarter sales it had in 13 years. I'd expect with the general public's access to a vaccine on the horizon, Brooklyn is set to have a sunny spring.
WHY PEOPLE ARE CHOOSING BROOKLYN
LOWER COST & LOWER MONTHLIES: This year was the year for first-time homebuyers who were fortunate enough to maintain employment, and Brooklyn is a perfect entry point to NYC real estate. Mortgage rates dropped and renters discovered that the cost of rent could be equal to or more than a monthly mortgage payment and maintenance. What they also quickly discovered is that both common charges and taxes are significantly lower in Brooklyn, as is price per square foot.


TRANSIT & LOWER FOOT TRAFFIC: Brooklyn transit is amazing. Express trains like the Q and 2/3 jet you into Manhattan in no time, but geographical proximity to work was a big psychological hindrance to people. When the pandemic forced the majority of purchasers to work from home, that roadblock was eliminated. Now, people want lower foot traffic (both in and outside the building), closer proximity to parks, and a whole new array of public schools to consider. We can see how important these factors are to people by turning to rental data which shows Manhattan and Brooklyn head-to-head for the first time: in October, the average rent

in core areas of Manhattan was the same as the core areas of Brooklyn, in fact, Brooklyn's average net rent was higher.



APPRECIATION:

The assurance of a decade of higher appreciation in Brooklyn is significant. Median PPSF overall in the borough is hard to calculate, given some of its most expensive neighborhoods (such as Brooklyn Heights and Cobble Hill) are made up predominantly of co-ops, which do not list square footage in the offering plan. However, over the past ten years, the median sales price of Brooklyn homes has consistently risen at an impressive pace, almost doubling itself. Manhattan's

median sales price

in December of 2011 compared to December 2020 shows only a 33% increase.
FRIENDLY CO-OP BOARDS: I've also found that on the whole - Brooklyn co-ops are more receptive to the average financial picture of a first-time homebuyer. Co-ops make up the majority of real estate in New York City. If you go to the Upper East Side, most of those co-ops are going to require at least 25% down - sometimes up to 50% or more - and they'll want two years of post-closing liquidity and a monthly debt-to-income ratio of 25% or less. If you want to use a guarantor, money from a trust, have money gifted, or keep the place as a pied-a-terre, you'll have to make sure it's an extra friendly co-op. Over in Brooklyn, I see a new generation of co-op boards taking over. I've had several boards in Brooklyn say that one year of post-closing liquidity is sufficient, most are satisfied with the standard 20% down payment, and gifted funds are usually fine as long as the client qualifies otherwise and gets a notarized gift letter.
NEW DEVELOPMENT: Developers clearly see a future in Brooklyn. In April-June, during the peak of the pandemic in New York City, 150 new projects were filed with the DOB for construction in Brooklyn, while 39 were filed for Manhattan. The average number of floors in Brooklyn filings was 5.5, where as Manhattan's was 9.9. In Brooklyn, a small number of tall buildings brought the average up, where the bulk of filings were for lower buildings. This indicates that Brooklyn is set to maintain its lower foot traffic and majority of intimate boutique buildings that people love it for.
WHAT YOU ABSOLUTELY MUST KNOW ABOUT BROOKLYN
If there's anything I can stress about Brooklyn, it's that you must know its neighborhoods, or work with someone who does, before you examine its data. For instance, in Q3 of 2020 the Williamsburg housing market saw a 51% decrease in transactions year-over-year. It wasn't because the buyers weren't there, it's because the owners aren't leaving - that neighborhood appears to have very heavy primary homeownership. Did the median PPSF go down? Yes, but the median home price was also $943k, a clear indicator that the only people selling are owners of one bedrooms and studios. You might read an article referencing that decrease in transactions and think "Williamsburg must really be hurting," but ask a buyer who's been actively looking for a two bedroom next to McCarren Park how easy it's been. Moreover, the median PPSF in Williamsburg is still $1235 right now - that's only 6% lower than all of Manhattan's. Factors like below-grade square footage, few condos in a neighborhood, re-zoning, inventory, or a neighborhood coalition's fight over upcoming city plans can completely alter what you think you know from a set of numbers. This is the case everywhere in New York, but it especially rings true in Brooklyn. The beauty of this borough is that there is so much to learn about it - so don't look for shortcuts.
Contact me for more information!