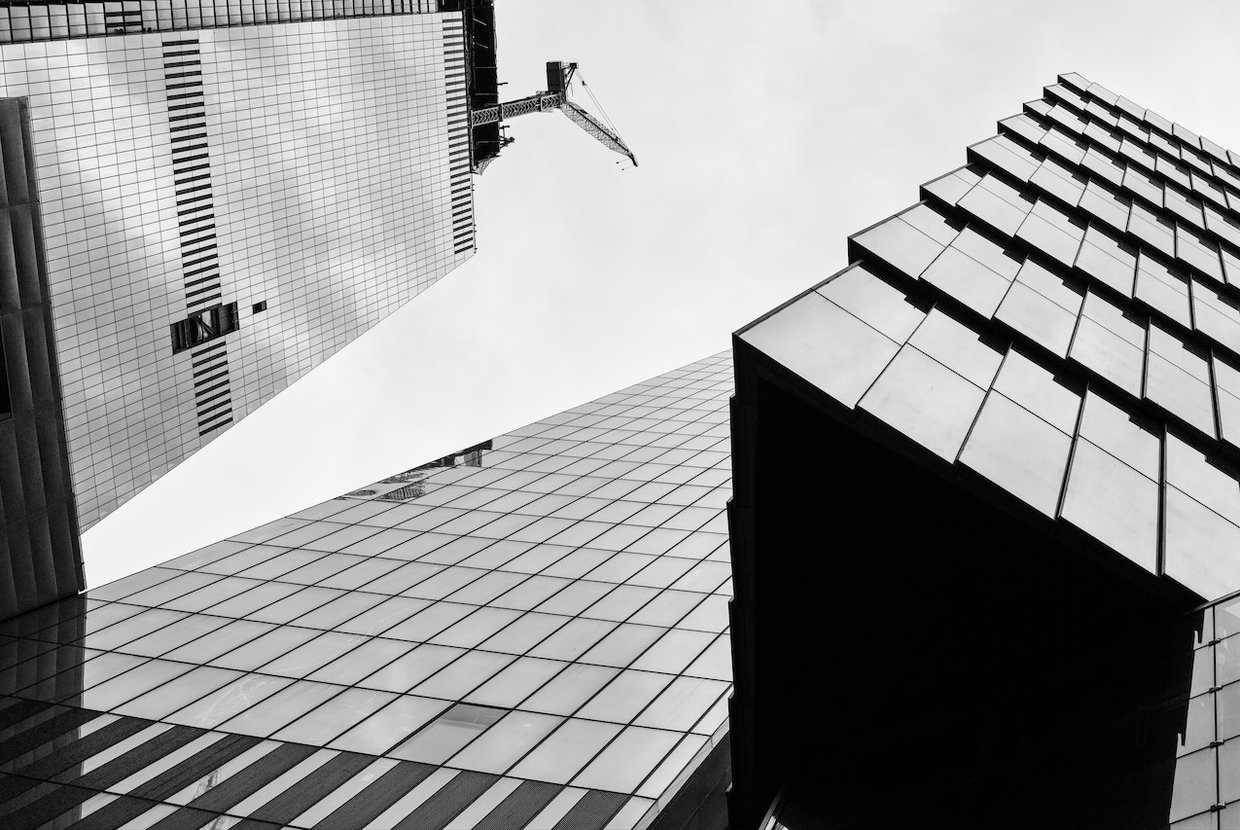 For the second week in a row, fewer new apartments came on the market and more deals went into contract this year compared to the same week last year in Manhattan. The Market Pulse [a ratio between pending sales and supply], an indicator of leverage between buyers and sellers, remained stable at 0.44, reflecting a nearly balanced market in Manhattan.

Supply decreased a negligible amount this week, down 0.2% from last week to 7,271 units for sale in Manhattan, a sign we are likely either at or near the bottom in supply. 308 new listings came on the market this week, 6% fewer than the same week last year. Supply still remains 16% higher than this same time last year.
Pending Sales increased 1.1% to 3,164, a slower rate of increase from recent weeks, a sign pending sales may be close to peaking. Pending sales still remain 35% higher than this time last year.
Contracts Signed - 246 contracts were signed this week, a 27% increase from last week and a 19% increase from the same week last year. This is the most contracts signed in Manhattan in a week since pre-Covid.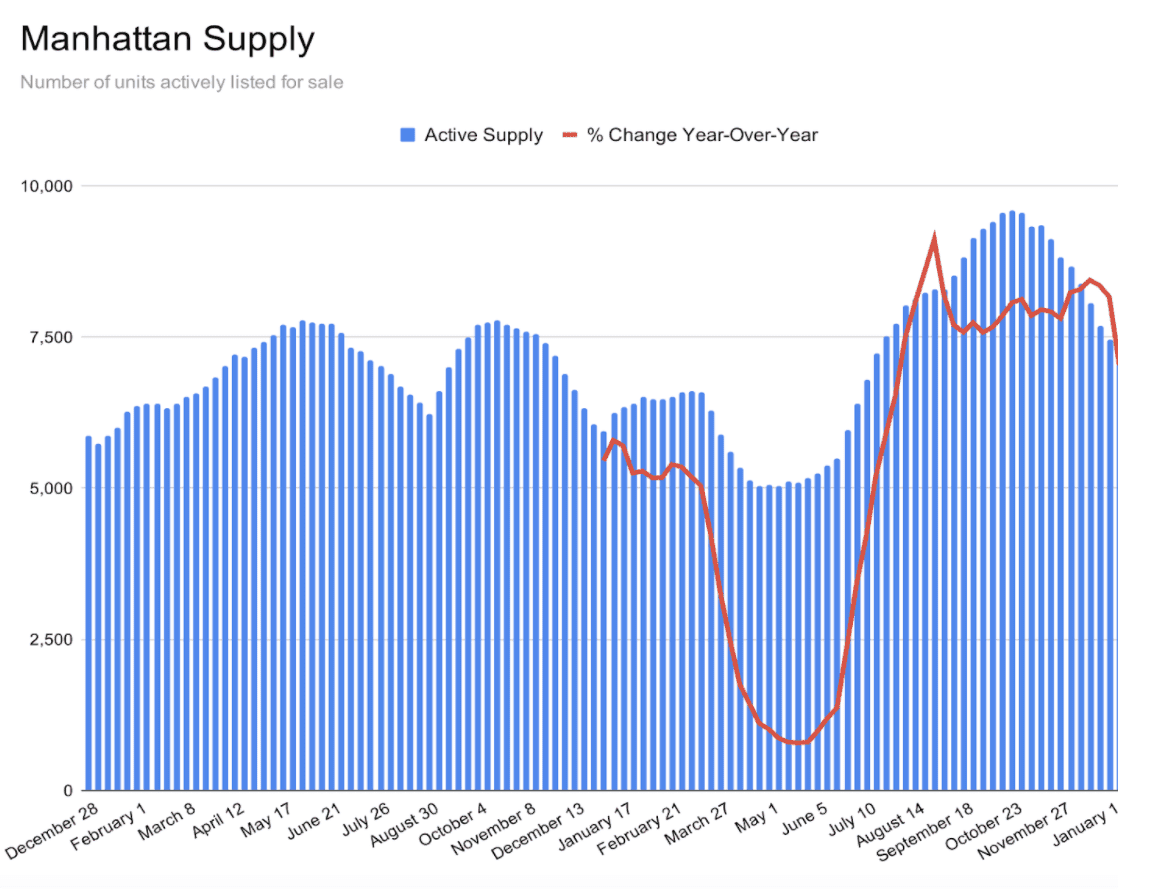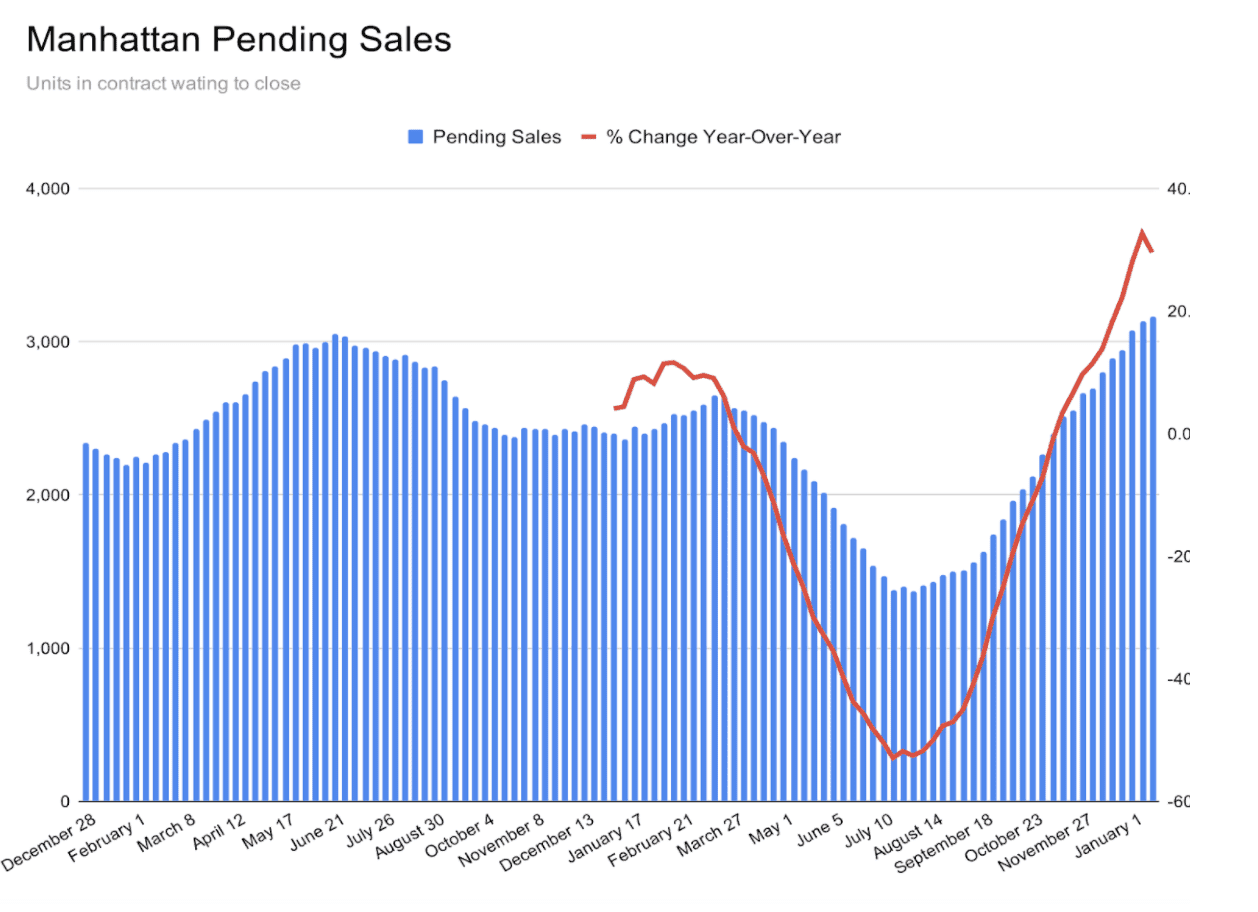 Comparing the Market Pulse between Manhattan and Brooklyn in 2020
The below chart highlights the relative strength of the Brooklyn market compared to Manhattan. Currently, Brooklyn sellers have significantly more leverage than their Manhattan counterparts. Both boroughs experienced their market pulse lows [peak leverage for buyers] in mid-July, as the market was reopening, but Brooklyn has accelerated much quicker than Manhattan.
Part of the reason Brooklyn shifted from a buyer's to a seller's market more quickly was due to both an increase in buyer demand and significantly less inventory on the market compared to Manhattan. By contrast, Manhattan's market pulse only started to increase in late-October as the record level of supply peaked and began to decline as contract velocity increased.
The market pulse in Brooklyn looks like it may be peaking, at least for the moment. If you are a seller in Brooklyn, this could be a good time to sell. Expect over the coming months that the spread between the Manhattan and Brooklyn market pulse to narrow.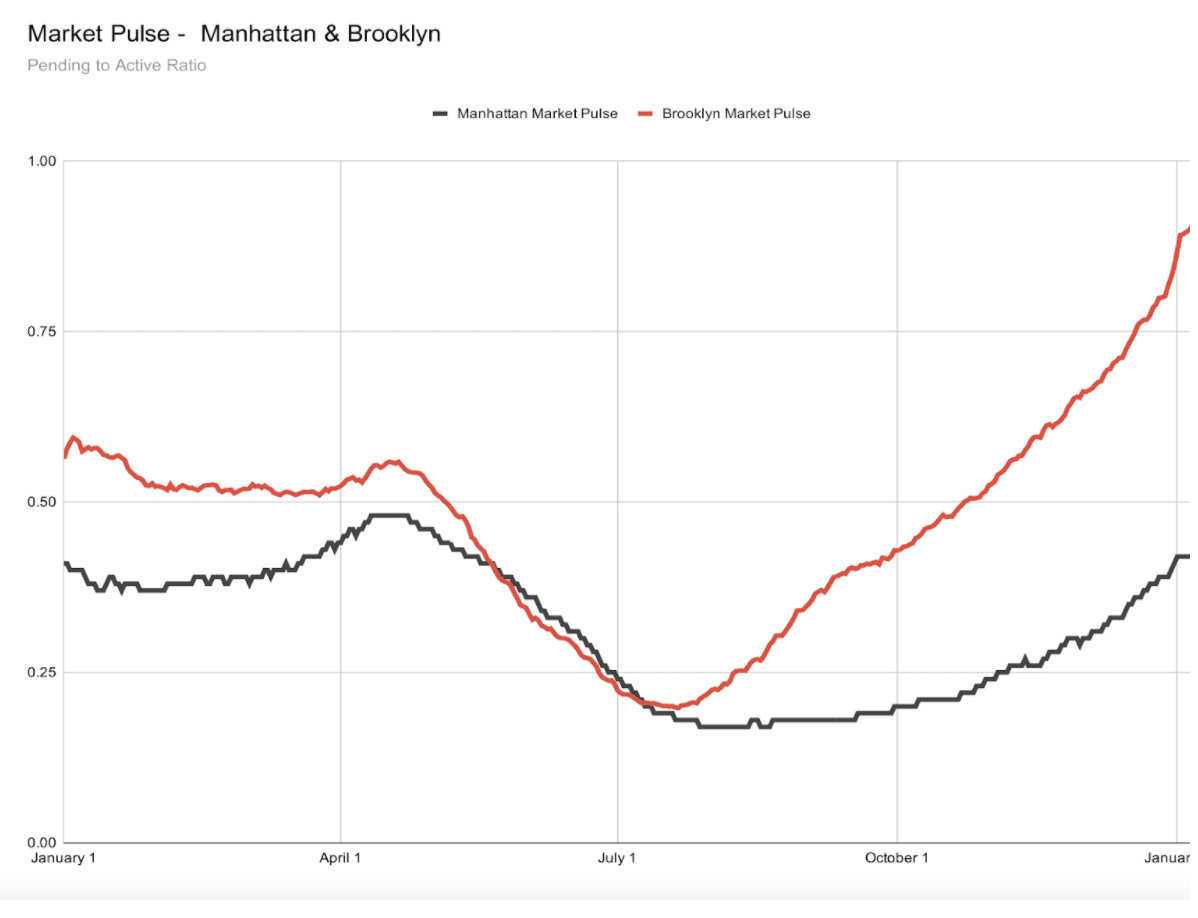 Brooklyn has less negotiability and smaller price cuts than Manhattan
In keeping with the chart above, Brooklyn sellers have had more pricing power than their counterparts in Manhattan over the last year and offered fewer price cuts and discounts. Brooklyn's price cuts and listing discounts have been roughly half of the average and median in Manhattan.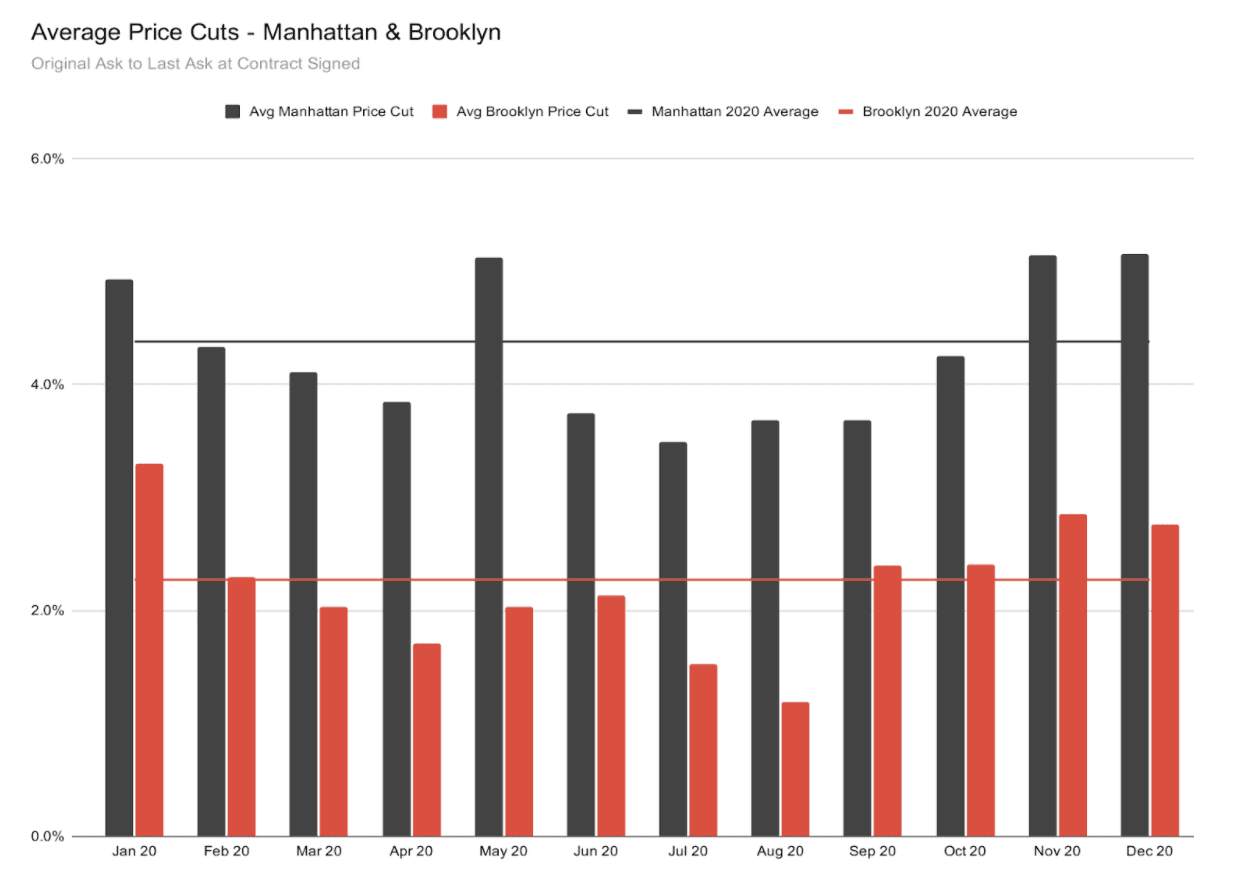 New Development Insights*
Local buyers continue to be the driving force in the NYC real estate market, both for resales and new development. Manhattan's new development inventory has recently catered to the $2M and up international buyer, whereas Brooklyn and Queens has focused more on the "affordable luxury" inventory under $1 and $2M, offering more boutique buildings with better value than can be found in Manhattan.
So far this year, about 90 new signed contracts in new developments have been reported. 42% of them were in Brooklyn, 40% in Manhattan and 18% in Queens.
Three new developments reported the most new contracts signed so far this year:
1 United Nations Park in Murray Hill [Manhattan]
49 Chambers in Tribeca [Manhattan]
1 Prospect Park West in Park Slope [Brooklyn]
Please contact me if you would like to learn more about these, or other new developments.
We will continue sharing the Elegran Insights data analysis with you every week.
If you are interested in learning more about what is possible in today's market and what the data means for you, I am available for a confidential complimentary assessment and consultation

*Charts courtesy of Urbandigs

*Data courtesy of Marketproof