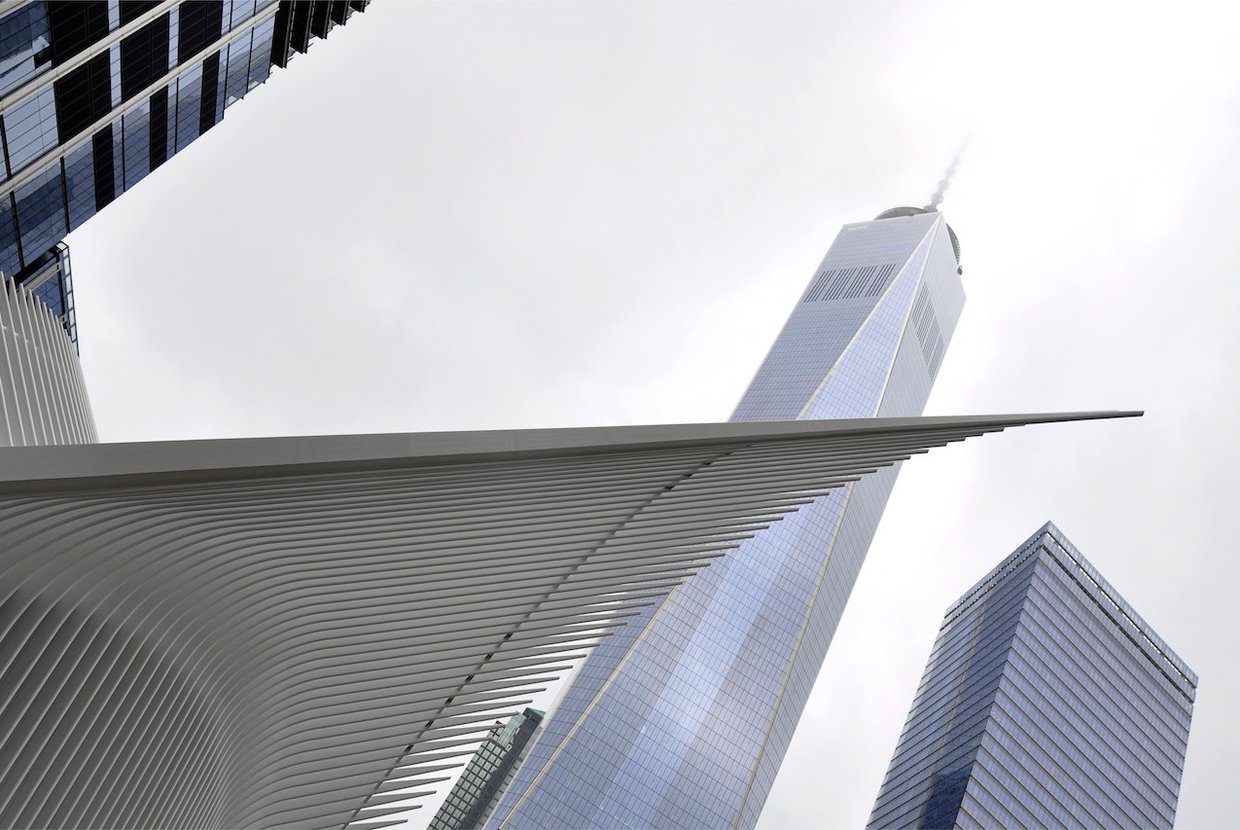 Optimistic signs for New York's recovery continued for the fourth week in a row as the Manhattan market continued to see fewer sales listings come to market and more deals going into contract compared to the same week of 2020 last year. The Market Pulse [a ratio between pending sales and supply], an indicator of leverage between buyers and sellers, increased slightly to 0.45 and is entering neutral market territory. The market pulse is at nearly the same level it was this time last year, pre-Covid, as the market began to rebound from the then-bottom in Q3 2019.

Supply increased 88 (1%) this week to 7,347 units for sale in Manhattan. After 13 weeks of decline, this is the first week-over-week increase in supply. 306 new listings came to market this week, 15% fewer than the same week last year. Approximately 16% fewer listings came to market this January compared to last January.
Pending Sales increased another 2% last week to 3,271 as buyer demand and contract activity remain high. Pending sales continues to outpace supply, hence the increase in the Market Pulse over the last few weeks.
Contracts Signed - 242 new contracts were signed this week, a 36% increase from last week and near the same level as two weeks ago. Compared to the same week last year, 22% more contracts were signed this year. Approximately 24% more contracts were signed this January compared to last January.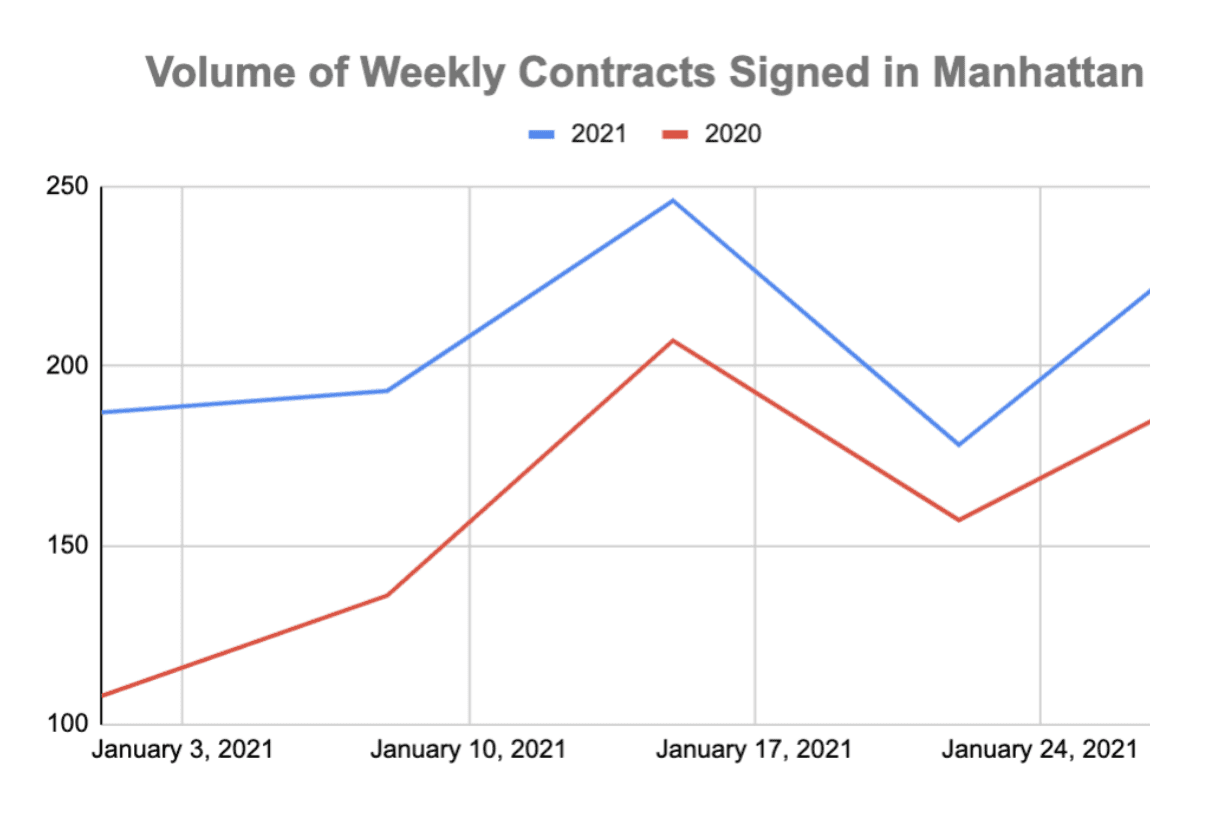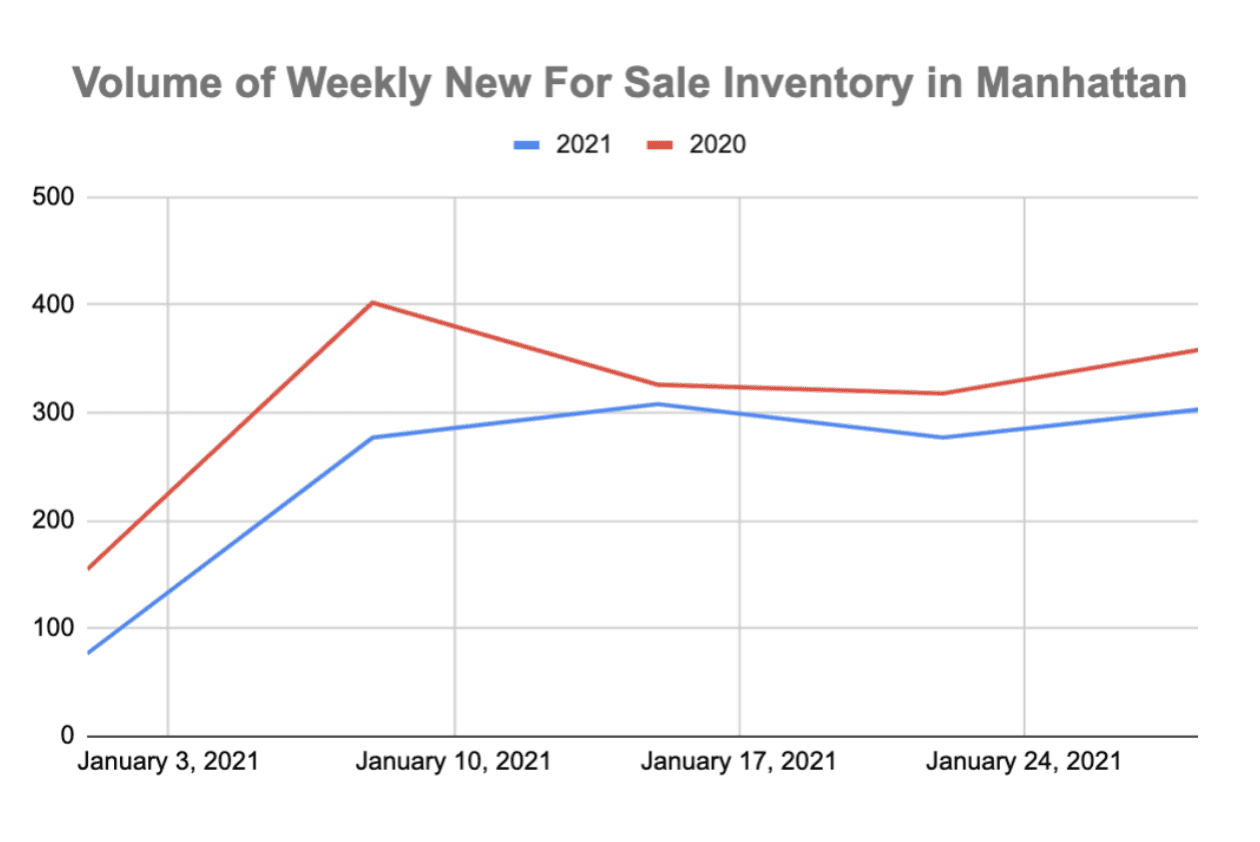 Manhattan Rental Market Update
Slowly but surely the rental market continues to improve. Total supply decreased another 2.5% last week to 10,872 units in Manhattan. Current supply is nearly 25% lower than it was at its peak of approximately 14,350 units in the middle of October.
Over 850 apartments were rented this past week, a 65% increase from the prior week and 140% more than the same week last year.
On average in January roughly the same amount of new apartments came to market for rent this year as last year, while 62% more apartments were rented this year than last. As such, the market is starting to absorb the excess rental inventory, and as reported last week, the bottom may be in for the rental market.
New Development Insights

According to MarketProof, overall volume of new development contract activity dipped last week, the first week-over-week decline since before Christmas. Last week 45 new contracts were signed, which is also a decrease from an average of 73 per week last January.
The Neighborly in Long Island City, The Alexandra House in Midwood and 567 Ocean Ave in Flatbush reported the most contracts signed last week.
Please contact me if you would like to learn more about these, or other new developments.
We will continue sharing the Elegran Insights data analysis with you every week.
If you are interested in learning more about what is possible in today's market and what the data means for you, I am available for a confidential complimentary assessment and consultation.
*Charts courtesy of Urbandigs.