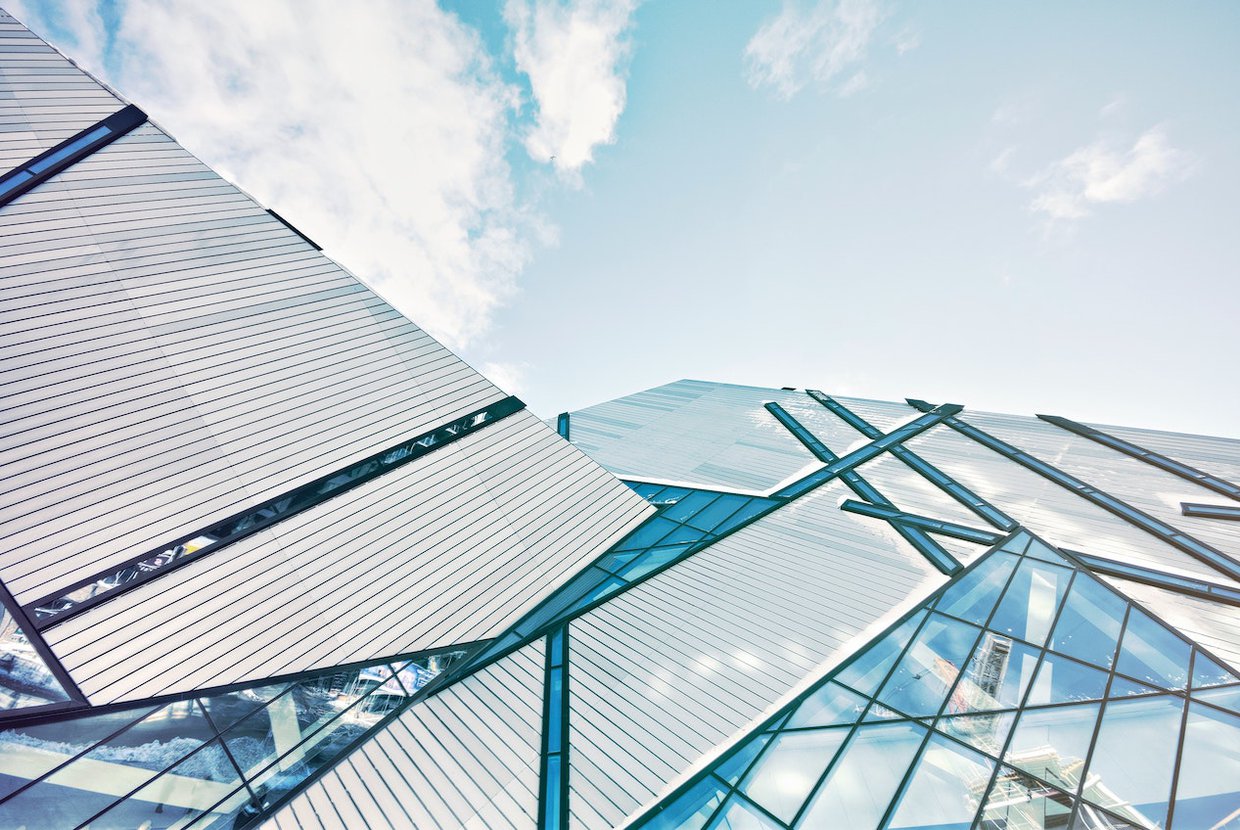 The Manhattan real estate market continues to show an abundance of strength. According to the Market Pulse, Manhattan is no longer a buyer's market, and is now a neutral market. The Market Pulse continues to rise as contract activity increases at a faster pace than new supply. The same number of new listings came to market and more contracts were signed this week compared to the same week last year.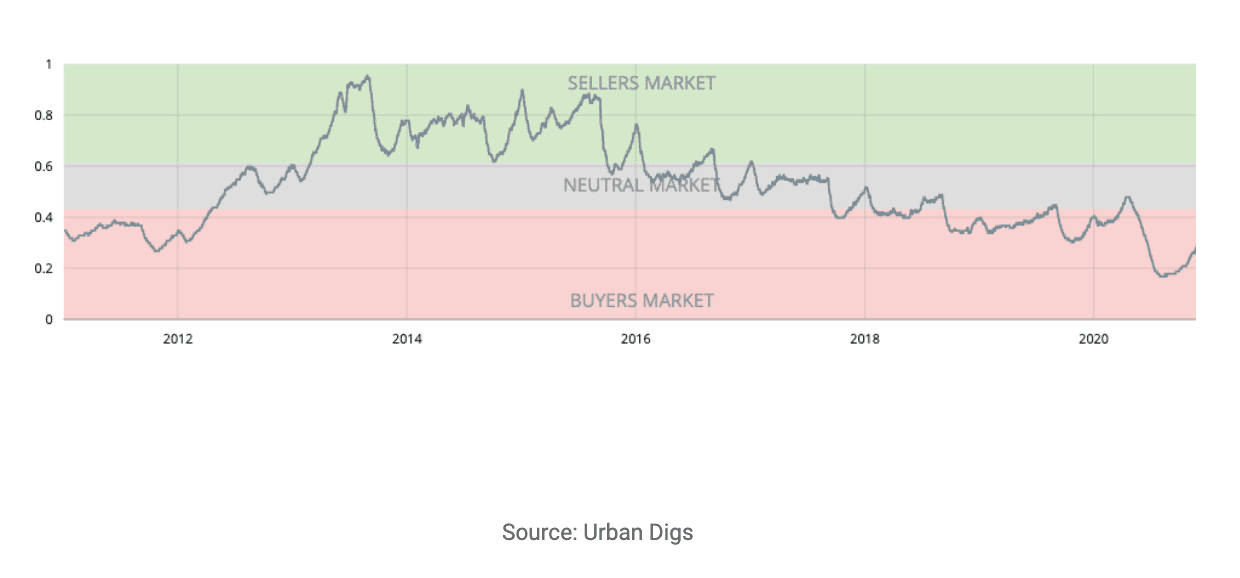 Supply surprisingly decreased 1.7% from last week to 7,223 units. This week 332 new listings came to market, which is the same number that came on the market the same week last year. This week is the first time this year that weekly new supply was not below last year's level. Overall supply is still trending downwards.
Pending Sales continues to increase, up 2% to 3,339, fueled by strong buyer activity. Pending sales Is 35% higher than the same time last year.
Contracts Signed - 260 contracts were signed this week, the highest in well over a year, an increase of 7% from last week and 23% from the same week last year.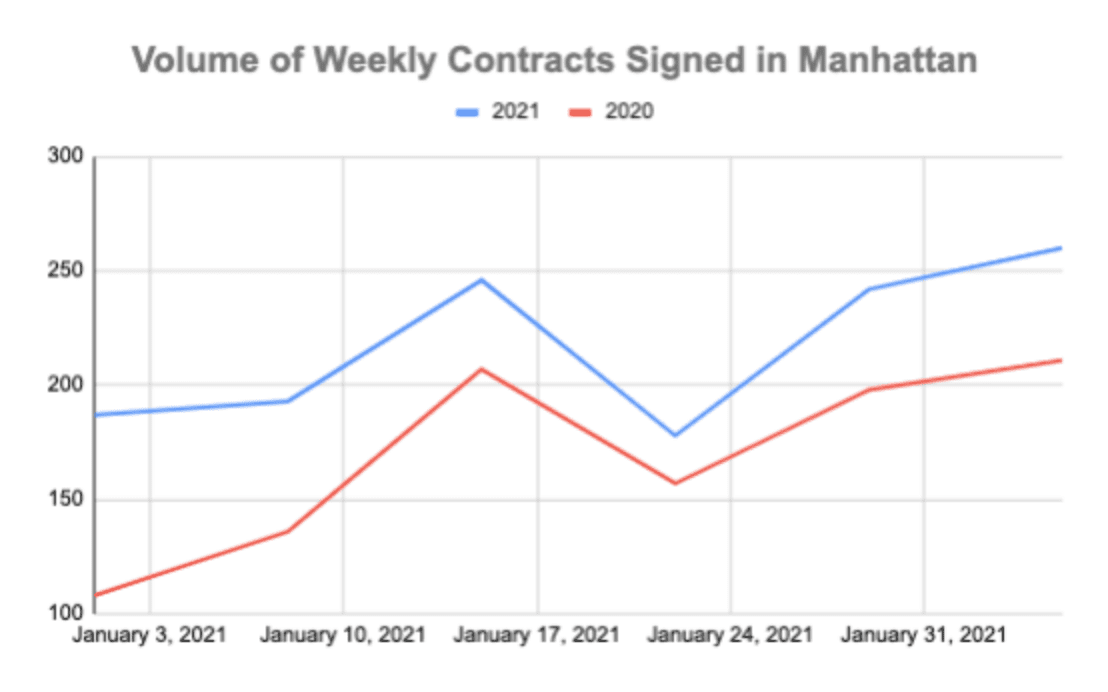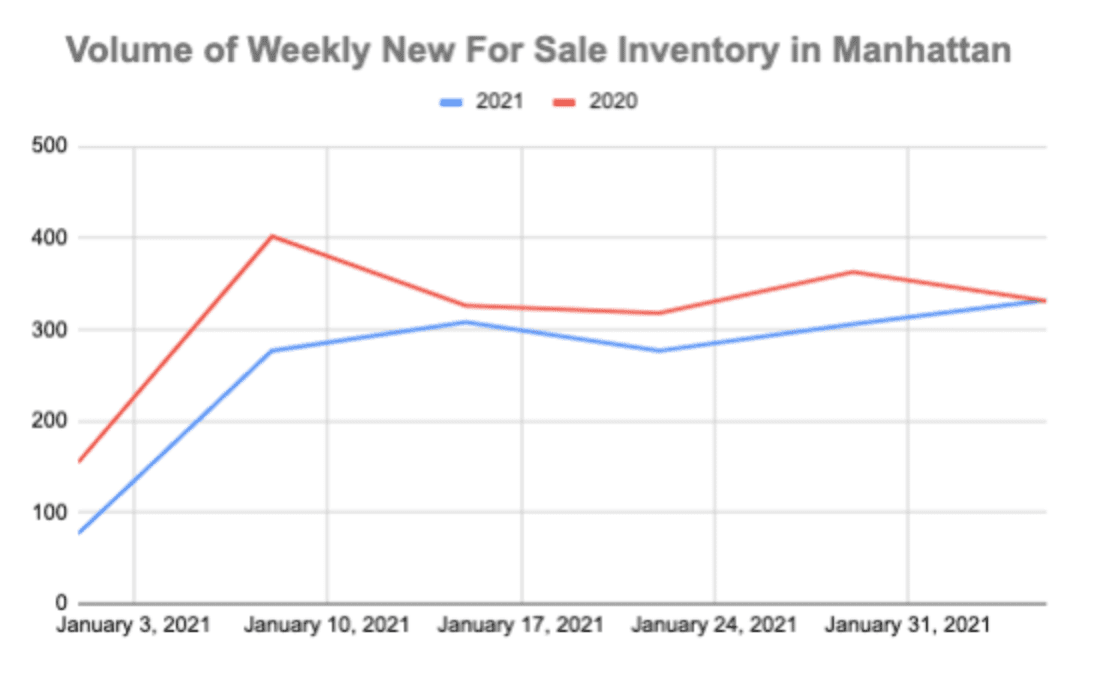 Weekly Market Pulse - The ratio of weekly contracts signed to weekly new supply also captures the shifting leverage from buyers towards sellers. The lower the percentage, the more anemic the market [favoring buyers], the higher the percentage the more active the market is [favoring sellers].
The weekly market pulse in 2021 is higher than the same period in 2020, illustrating the relative strength of the market.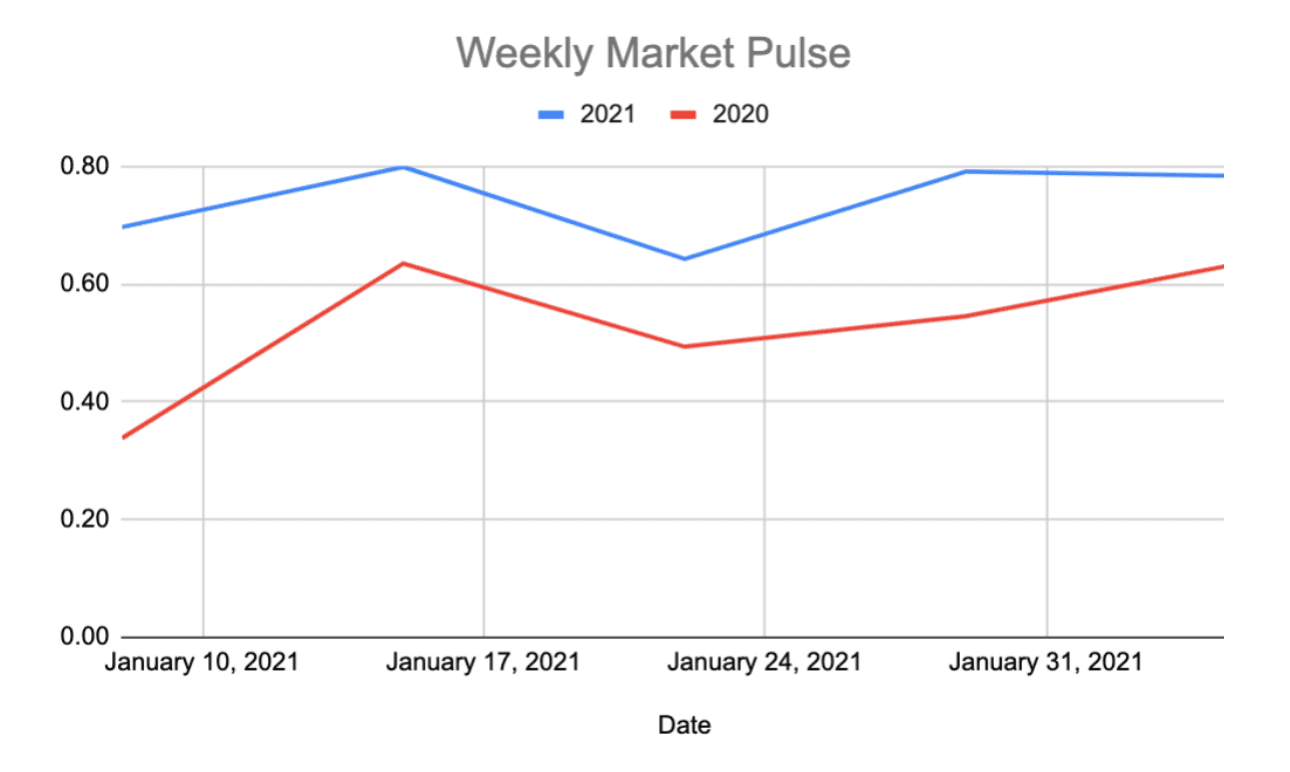 New Development Insights
As reported by Marketproof, 29 new development contracts were signed this week, a decrease from the prior two weeks. Of the contracts signed, 62% were in Brooklyn, 31% Manhattan and 7% Queens.
Four buildings reported multiple contracts signed this week:
98 Front Street, Dumbo
11 Hoyt Street, Downtown Brooklyn
147 Hope Street, East Williamsburg
2 Waterline Square, Lincoln Square
Please contact me if you would like to learn more about these, or other new developments.
We will continue sharing the Elegran Insights data analysis with you every week.
If you are interested in learning more about what is possible in today's market and what the data means for you, I am available for a confidential complimentary assessment and consultation.