Notable NYC Projects Designed by Black Architects
Sarah Cusack
| February 19, 2021 | Published in
Elegran Insider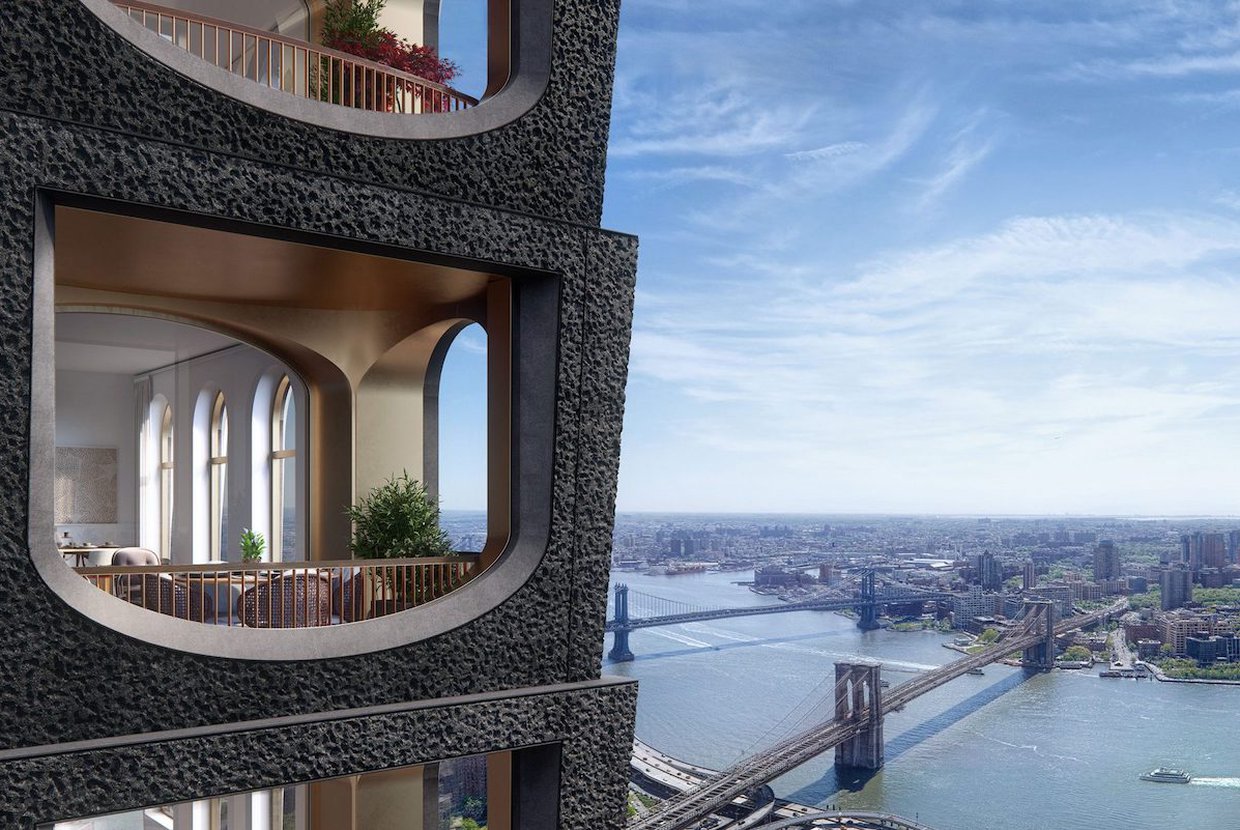 New York City is home to some of the most breathtaking pieces of architecture in modern history. Over the last century Black architects have left their mark on the city with their unique designs and stunning creations. World renowned architects such as Sir David Adjaye and Roberta Washington have helped transform the city sky line and its identity through their works.

1400 5th Ave - Roberta Washington
Known as the first affordable "green" and "smart" building in Harlem, 1400 5th Ave is a groundbreaking building for the neighborhood. 1400 5th Ave is constructed of materials that are at least 60 percent recycled material and includes 128 residential condominium units that feature geothermal heating and cooling systems. Roberta Washington has worked for decades to help transform Harlem and previously served on the Community Board 10 in Harlem as chair of the Housing Committee and co-chair of the Land Use Committee. Washington is not only working for a better community within New York City but is a trailblazer for young women of color across the country who are interested in the field of architecture.
130 William -Sir David Adjaye
Sir David Adjaye, an internationally renowned British-Ghanian architect, brings stunning and sleek designs to the Manhattan skyline. 130 William stands tall at 66 floors with large arched windows all along the exterior of the building. Each apartment is flawlessly designed with a modern interior and large windows that show breathtaking views of the city. Adjaye creates his buildings with the goal of infusing design with the community around it. In his design of 130 William, Adjaye included a community garden and over 20,000 square feet of retail space. Adjaye is known for his design of the National Museum of African American History and Culture in Washington, DC and the Skolkovo Moscow School of Management.
National September 11 Memorial and Museum - J Max Bond Jr
J. Max Bond Jr. was one of New York's most influential architects due to his work on projects such as the National September 11 Memorial and Museum. Throughout his career Bond worked on many social rights projects including The Martin Luther King Jr. Center for Nonviolent Social Change and the Birmingham Civil Rights Institute. His extensive portfolio of architectural masterpieces and strong presence in the New York architecture community made him a natural choice to lead the National September 11 Memorial and Museum project. While he did not get to see the buildings opening before his death in 2009, he had a lasting impact on the museum and New York architecture.
African Burial Ground National Monument - Rodney Leon
Cited as the "most important historic urban archeological project in the United States'', the African Burial Ground National Memorial is the burial site of over 15,000 African Americans. Rodney Leon spearheaded the building of the national memorial which pays homage to the slaves that were forced on the journey across the Atlantic Ocean. Leon specializes in urban projects, specifically social and religious projects as seen with his work on the The Ark of Return located in Manhattan. His dedication to remembering and honoring African Americans through architecture has made Leon one of the most sought after architects in the New York area.