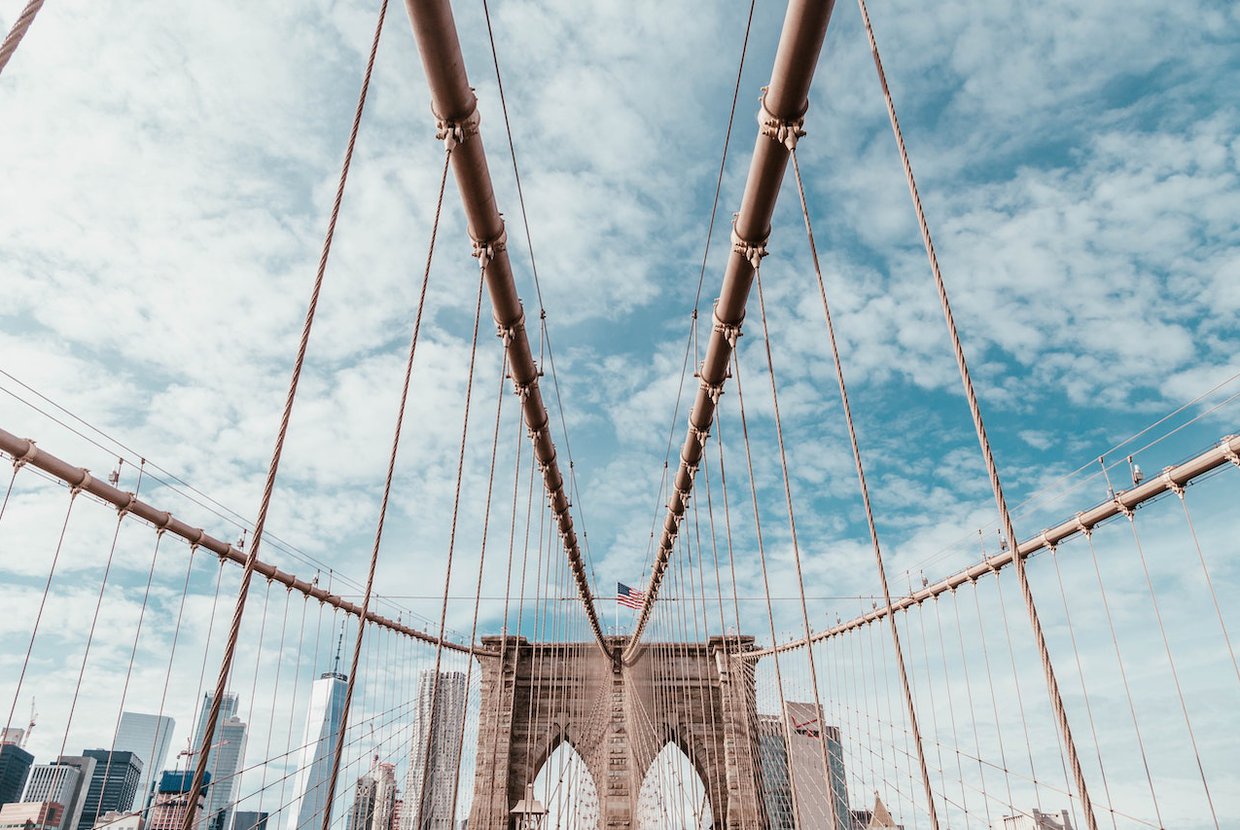 The pandemic has caused an abundance of shifts in society, some of the most remarkable being in the real estate market. Neighborhoods that were once considered undesirable because of high rental prices or inconvenient locations are now seen as up and coming neighborhoods. Some more established neighborhoods are seeing a resurgence in popularity because of the new lower rental rates in the area. Neighborhoods such as Greenpoint, Flatbush or Dumbo are predicted to be in high demand this year, so pay attention to the available properties in this community because they won't last long.
Greenpoint
Tucked into the northern corner of Brooklyn, Greenpoint is a beautiful neighborhood along the river with a vibrant art scene. The old polish community has merged with the hip art scene, creating a unique atmosphere that is causing it to get a lot of attention in the market. Over the past few years Greenpoint has seen an increase in new construction as many people have started to migrate there due to its small community feel and local businesses. The median rental price for an apartment in Greenpoint is $2,899, a 2 percent decrease since last year.
Flatbush
Flatbush is located in the heart of Brooklyn and is one of the most diverse neighborhoods throughout the borough. A melting pot of Italian, Jamaican, Southeast Asian, and Pakistanian cultures makes this vibrant community a unique place that many people call home. Away from the hustle and bustle of the neighborhood's center, Victorian mansions line the streets. A few blocks away from the beautiful mansions are parks, restaurants and the grand King's Theatre. To rent a one bedroom apartment in Flatbush would currently cost $1,800, a 4 percent decrease in price from last year.
Tribeca
Known for its industrial buildings, trendy boutiques and cobblestone streets, Tribeca is one of the most sought after locales in Manhattan. It's close proximity to Soho and the Financial District gives residents the ability to be close to both the financial center of the world and nightlife. While rental prices are still higher than many other neighborhoods in the city, there is now a wider range in the bottom half of prices for rentals in Tribeca. The average one bedroom apartment in Tribeca is currently priced at $3,920 but this one bedroom is currently being advertised at $2,700 a great price for a rental in a fantastic location.
Dumbo
Considered to be one of the most exclusive areas of Brooklyn, Dumbo has it all. Trendy shops, popular restaurants, and gorgeous views of the Brooklyn Bridge and Hudson River. It used to be difficult to find an apartment in Dumbo for anything less than $4,750 but since the pandemic the average rental price has dropped. Currently, the median price to rent an apartment in Dumbo is $4,417 down 2% from last year. This neighborhood still holds much of its charm with the cobblestone streets and close proximity to Manhattan and now you too can be part of its vibrant community.