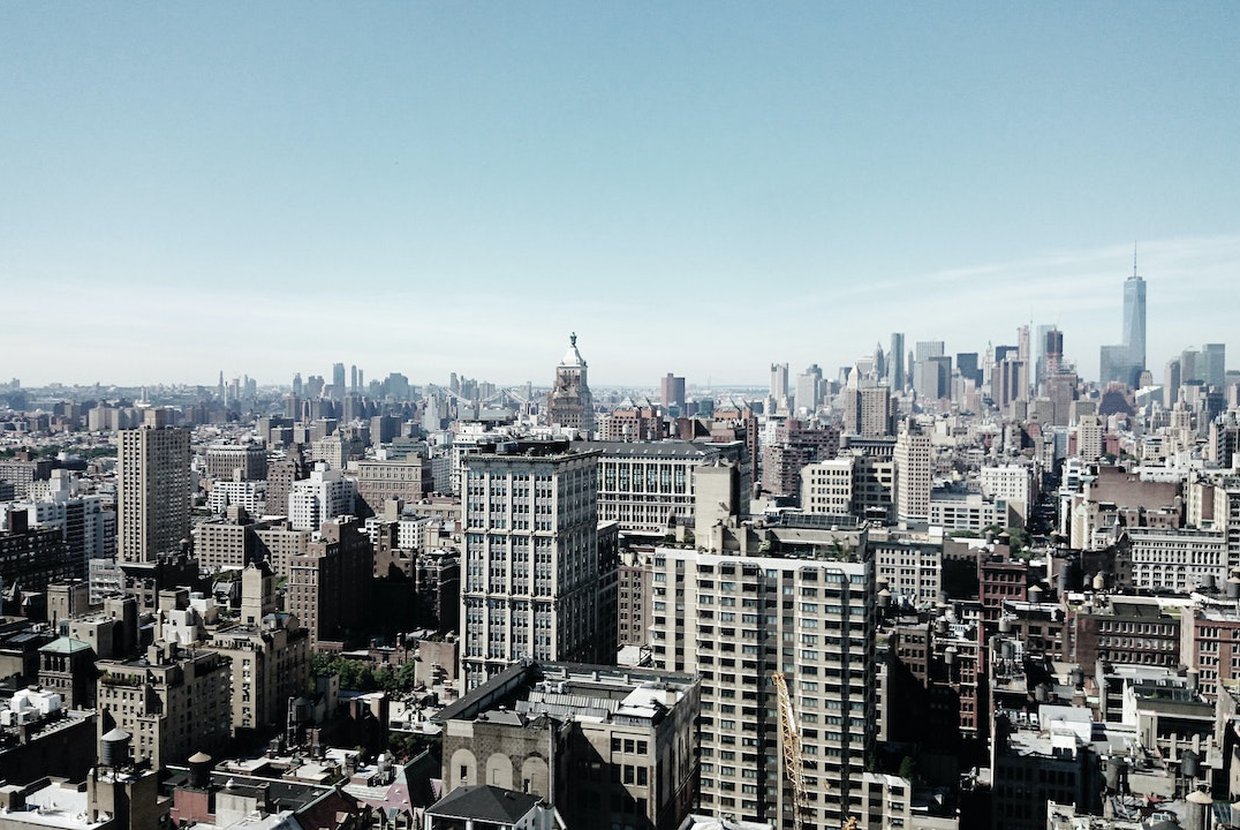 This week the Manhattan market had more than 300 contracts signed for the second week in a row. While overall supply continues to decline, the weekly new supply is increasing, as is seasonally expected. As such, the overall market pulse was unchanged at 0.54. Whether or not overall supply continues to decline in the weeks ahead, as new inventory comes on the market, will depend on how long buyer demand will continue at the current levels. Overall, the Manhattan market is in a healthy place.


Supply decreased another half a percent this week to 7,008 units for sale, barely staying above 7,000. This week 403 new listings came to market, 1.5% more than last week and 4% less than the same week in 2019.

Pending Sales continues to rise, up another three quarters of a percent this week to 3,815.
Contracts Signed - 304 contracts were signed this week, a 6% decrease from last week, a very strong number nonetheless. Compared to 2019, 25% more contracts were signed this week.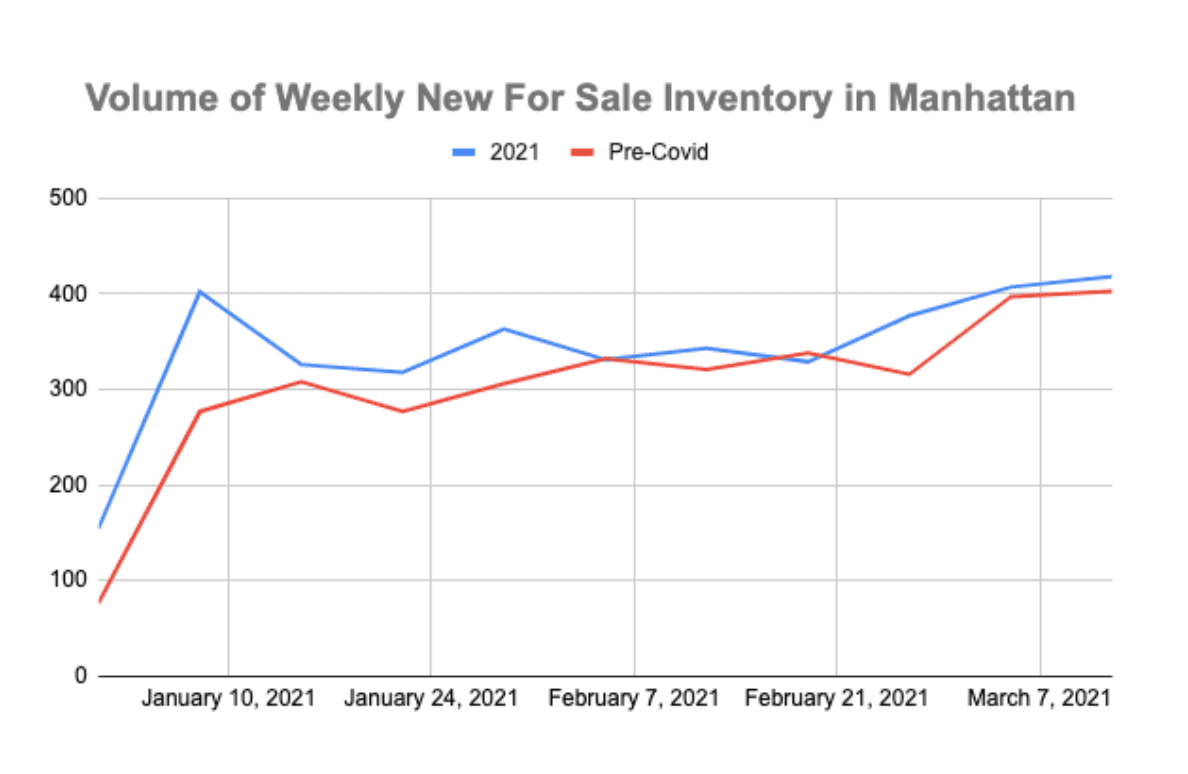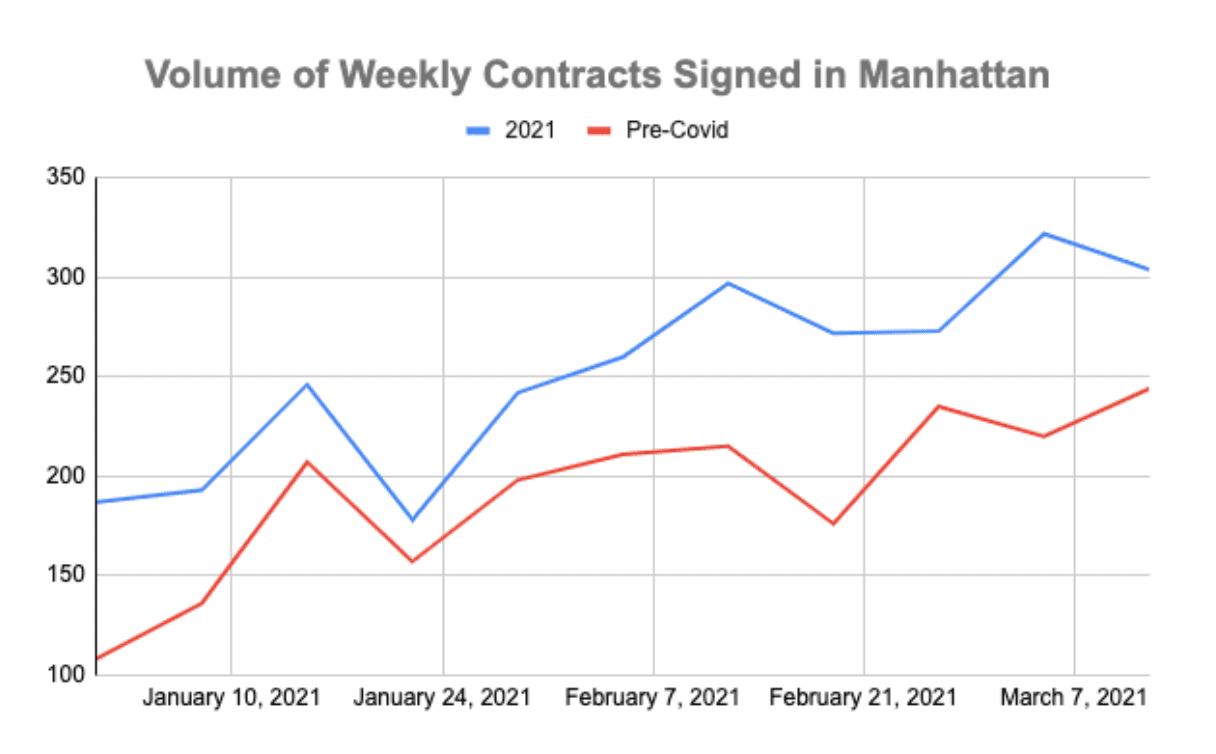 Weekly Contract Activity Analysis - Of the contracts signed this week, and based on the last asking price, the median price was $1.21M and the median size was 1,253 square feet. The median price per square foot jumped $100 compared to the past weeks, while the median price jumped $100K. Overall, these metrics have been stable over the last 6-weeks.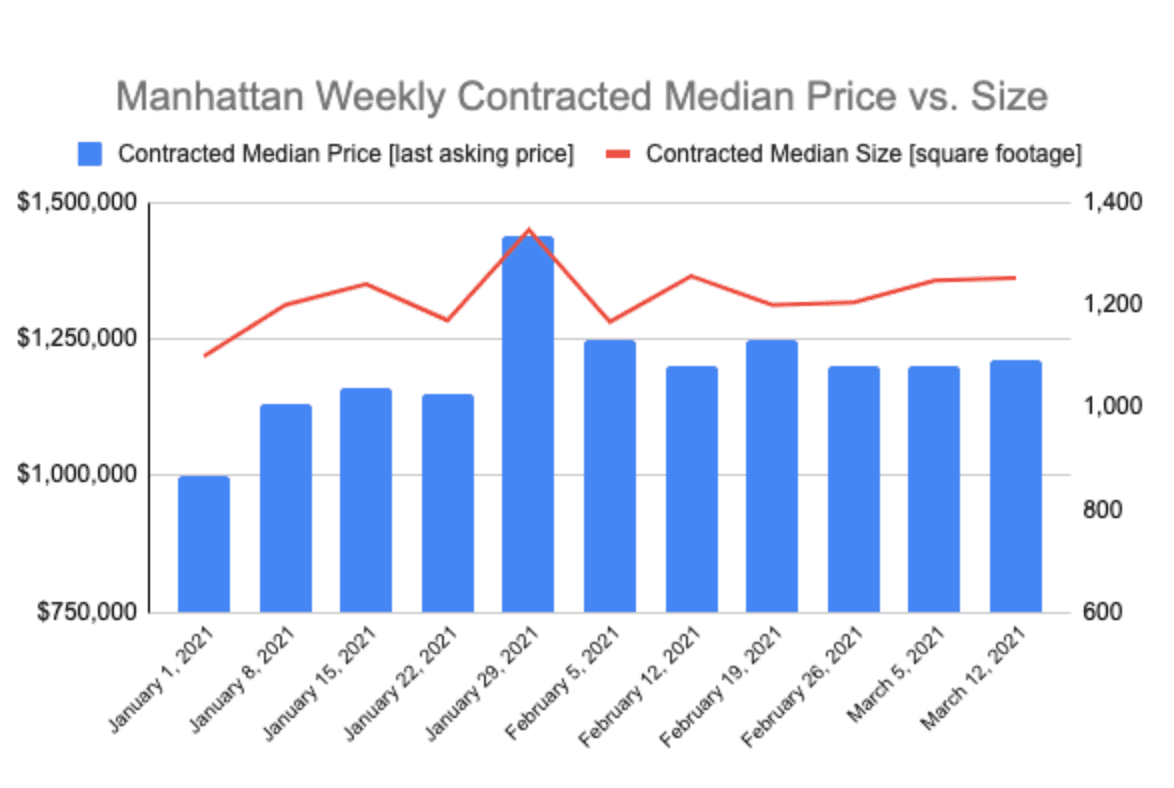 The Weekly Market Pulse decreased from recent highs to 0.75 as supply is increasing at a slightly faster rate than contract activity over the last few weeks. Nevertheless, new supply remains below seasonal levels while demand is higher. The weekly market pulse this week was notably higher than the same week in 2019 when it was 0.58.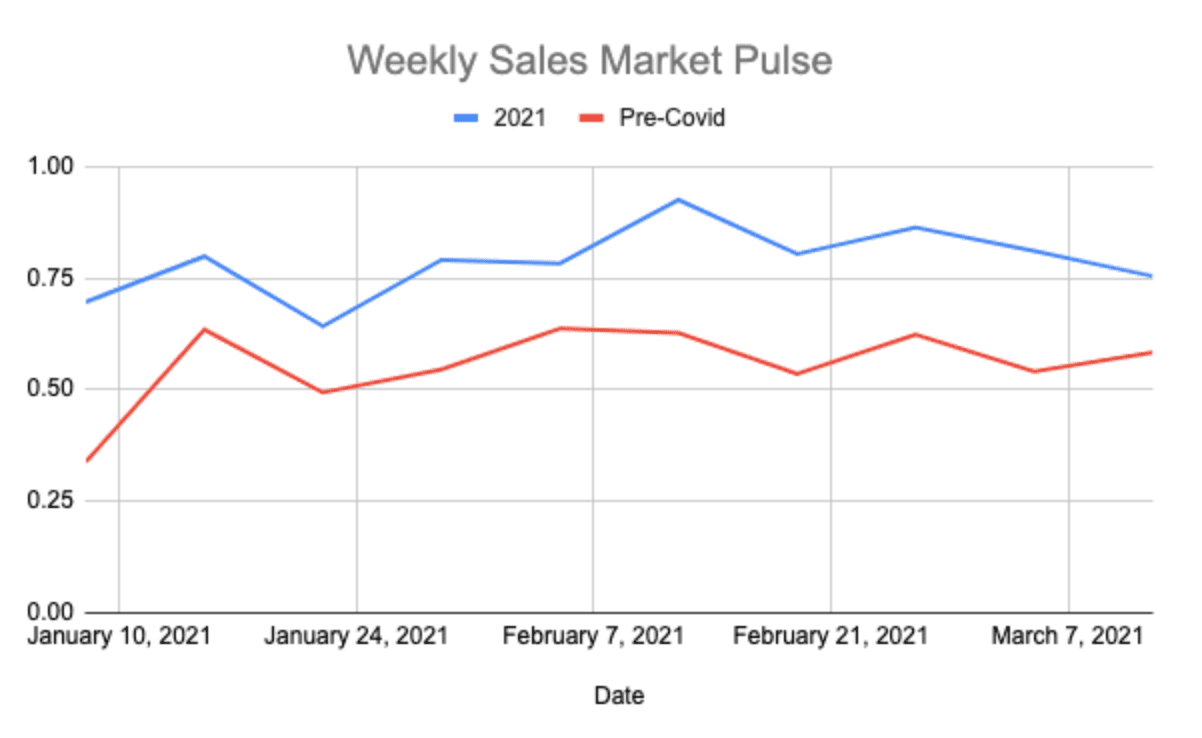 The Manhattan Rental Market continues to accelerate. This week 918 leases were signed, a 106% increase from the same week in 2019. This week 617 new listings for rent came to market, a 26% decrease from the same week in 2019. The weekly rental market pulse was 1.49, significantly higher than the 0.54 this same week in 2019. Overall, the listed for-rent supply continues to decline, in part as leasing activity increased and as landlords warehouse inventory, awaiting the market to further rebound over the coming months.
New Development Insights
As reported by Marketproof, 74 new development contracts were signed this week, a slight decline from last week when 80 were signed. Brooklyn had the largest share, with 46% of the new contracts - a noticeable uptick from the average during February. This week's contract activity by bedroom size was in-line with February's monthly average.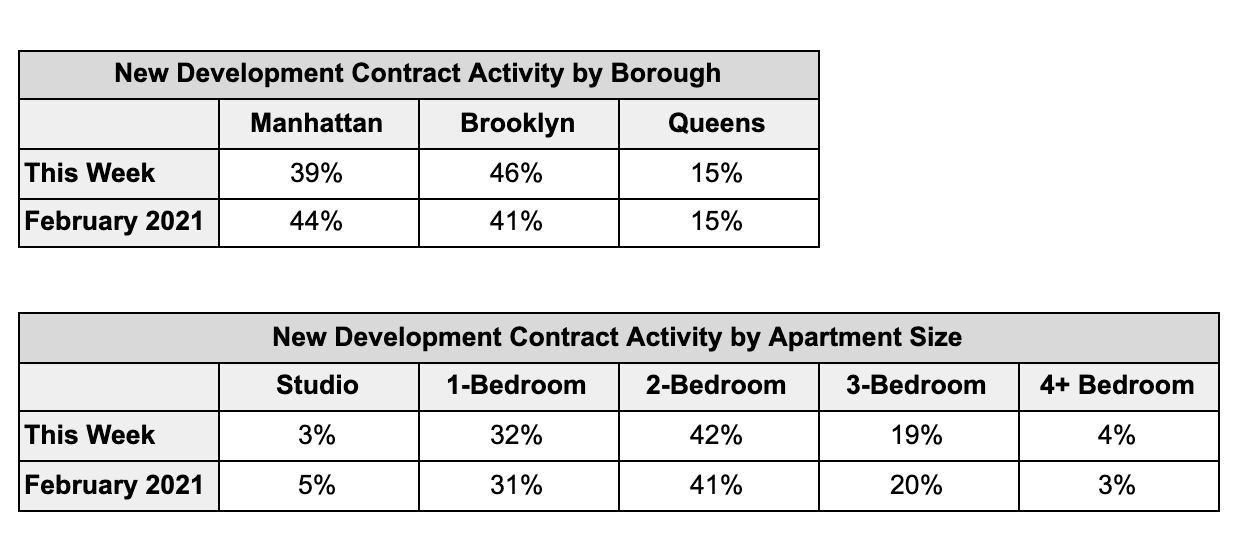 The following were the top selling new developments this week:
Skyline Tower in Long Island City reported 7 new contracts signed.
552 Prospect Place in Crown Heights reported 4 new contracts.
11 Hoyt in Downtown Brooklyn reported 3 new contracts.
The Q in Midwood reported 3 new contracts
Please contact me if you would like to learn more about these, or other new developments.
We will continue sharing the Elegran Insights data analysis with you every week.
If you are interested in learning more about what is possible in today's market and what the data means for you, I am available for a confidential complimentary assessment and consultation.