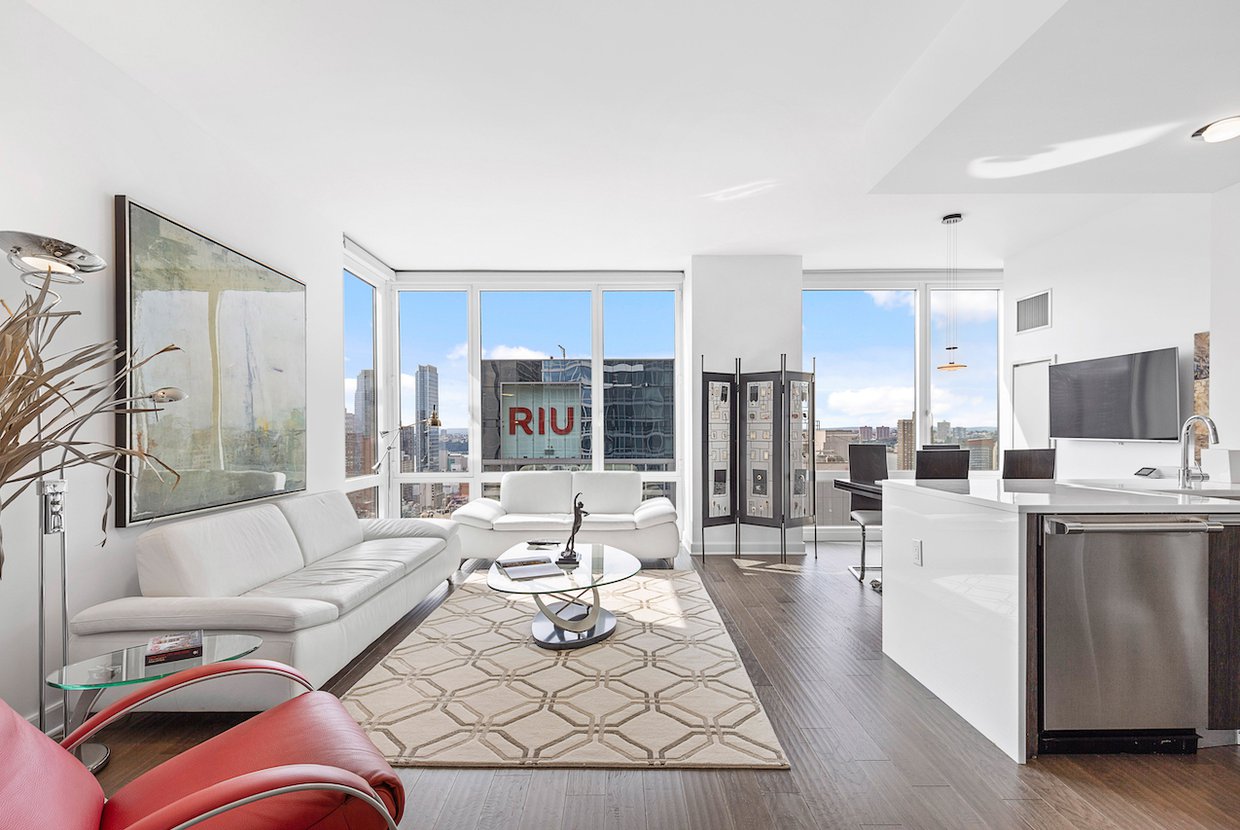 Manhattan had the third straight week with more than 300 contracts signed and total supply increased by nearly 1%. Total supply is being held in check by sustained strong contract volume. The overall market pulse increased slightly to 0.55, indicating a continuation of leverage shifting towards the seller in the resale market.

Supply increased nearly 1% this week to 7,074 units after hitting a low of 7,008 last week. Since supply peaked in late October 2020, this week was only the fourth week where overall supply increased on a week over week basis. Of those four weekly increases, this week was the second largest increase [second to the week of January 29, 2021 when supply increased 1.21%]. This week 455 new listings came to market, a 12% increase from last week and the same amount as came to market in 2019. Overall, this week's new supply is the highest since late September 2020 when more than 529 new listings came to market. Weekly new supply is increasing as is seasonally expected with the launch of the Spring market.

Pending Sales continues to increase, up nearly 3% this week to 3,921. Pending sales is approaching a decade high level as the pent-up demand from COVID combines with normal seasonal demand.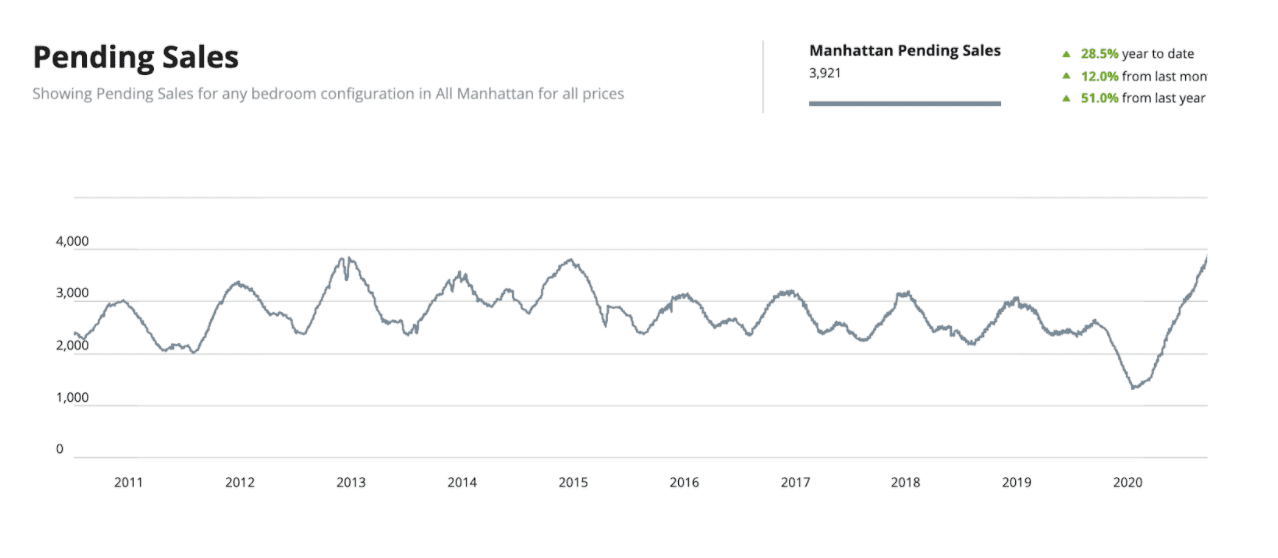 Contracts Signed - 328 contracts were signed this week, an 8% increase from last week and a 46% increase from the same week in 2019. Contract activity is remaining incredibly strong as we enter the seasonally busiest period for Manhattan real estate.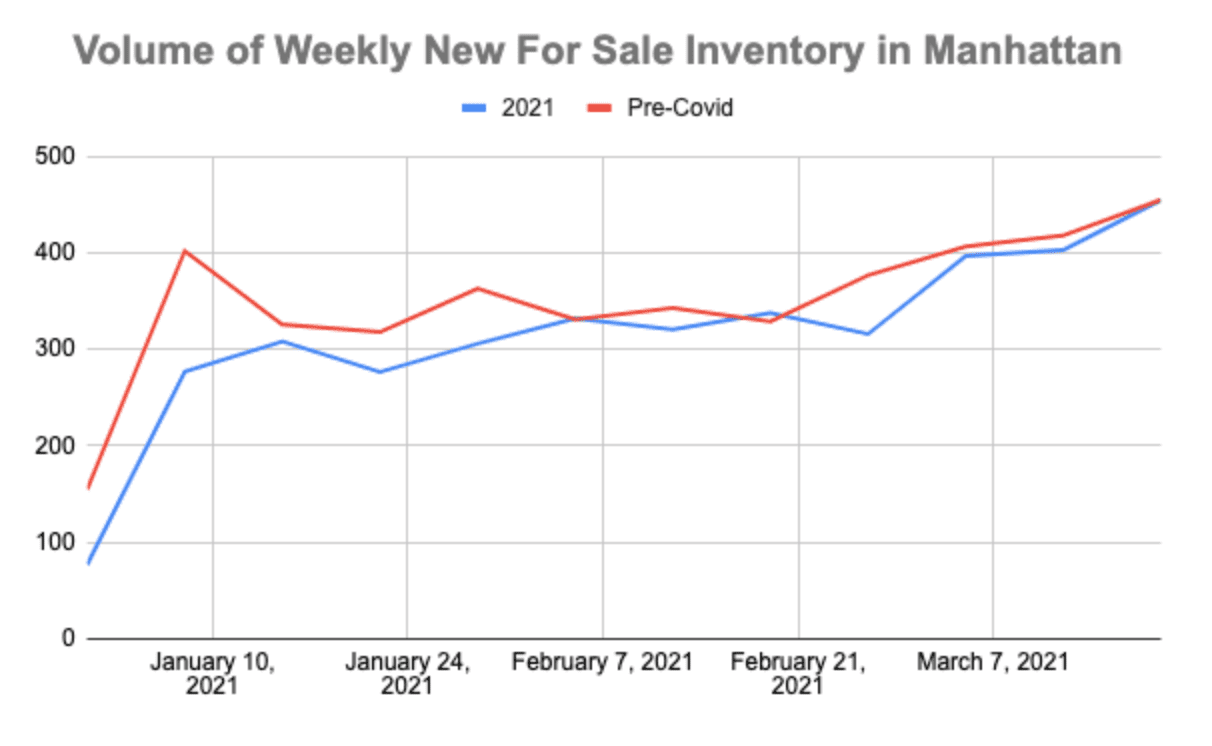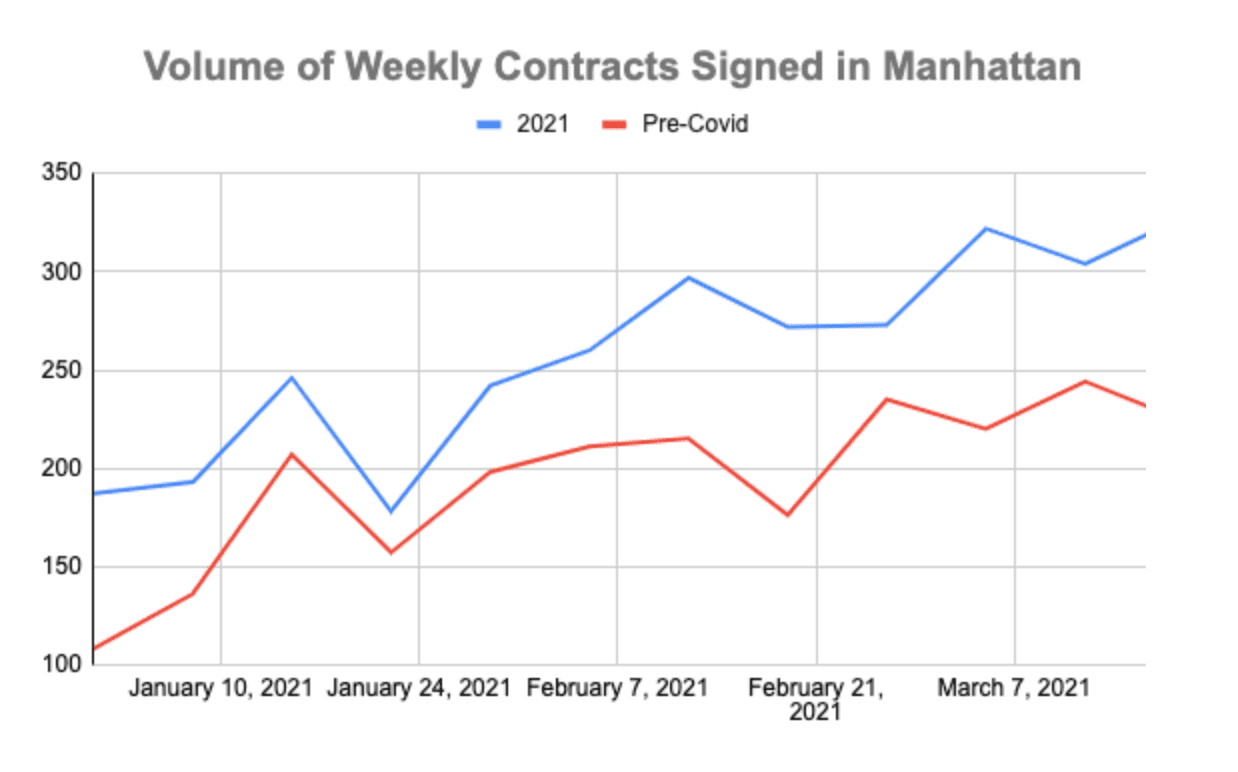 Weekly Contract Activity Analysis - Of the contracts signed this week, and based on the last asking price, the median price was $1.1M and the median size was 1,072 square feet. In a departure from the last ten weeks, both the contracted median price and contracted median size dropped, indicating a larger proportion of the contracts signed this week were for smaller and less expensive apartments than in prior weeks.
The Weekly Market Pulse decreased again slightly to 0.72, but remains well above the weekly market pulse of 0.49 this same week in 2019.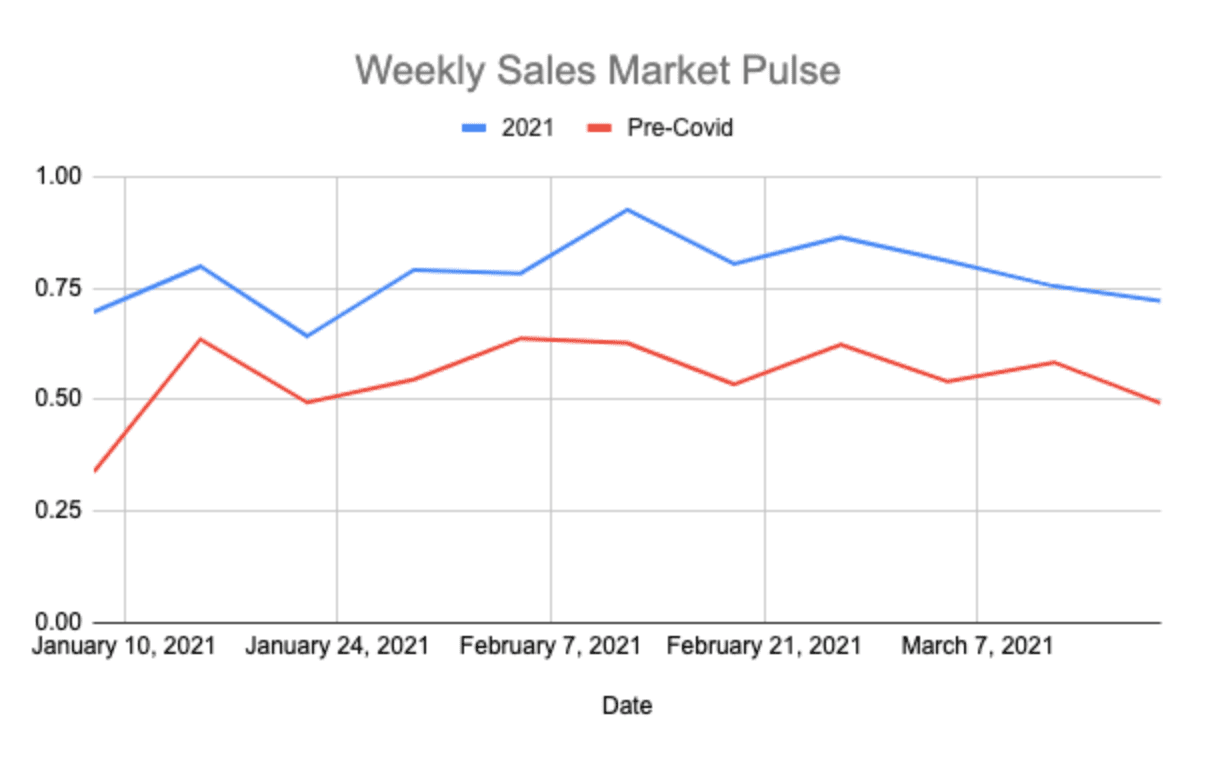 New Development Insights
As reported by Marketproof, 61 new development contracts were signed this week, the lowest number in the last 6-weeks, but still above average compared to fall 2020. This week's contract distribution across the boroughs was comparable to the average in February. With regard to bedroom count, more contracts were signed for 1-bedrooms and fewer for 2 and 3-bedroom apartments this week compared to the average in February.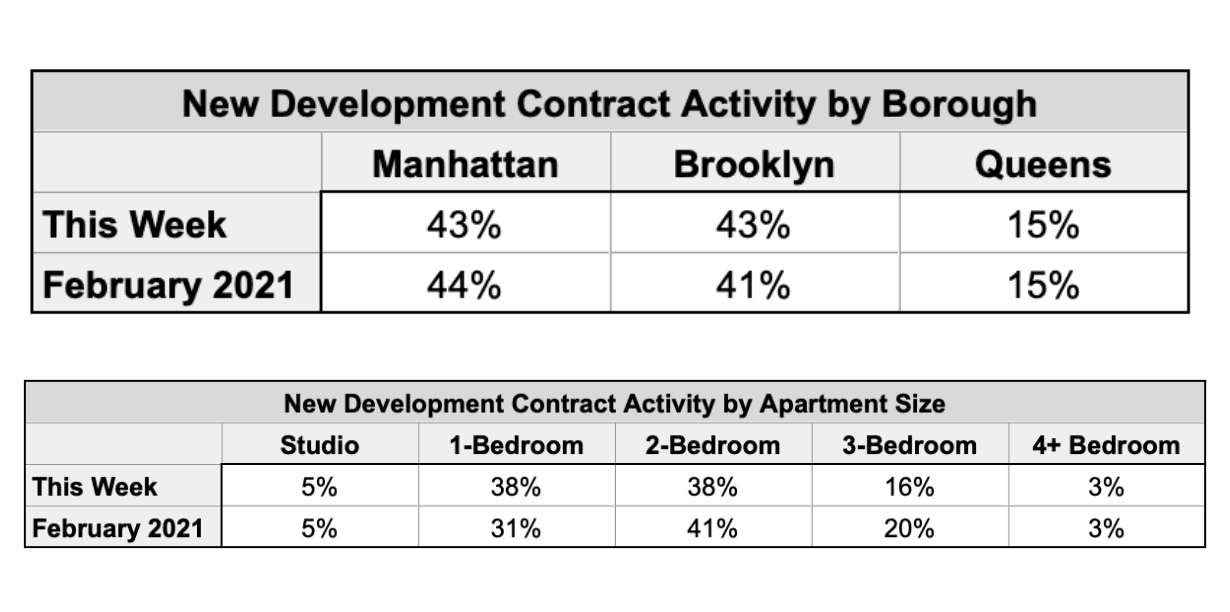 The following were the top selling new developments this week:
The Neighborly in Long Island City reported 6 new contracts signed.
Vandewater in Morningside Heights reported 4 new contracts.
One Manhattan Square in the Lower East Side reported 3 new contracts.
Hero in Long Island City reported 3 new contracts.
Please contact me if you would like to learn more about these, or other new developments.
We will continue sharing the Elegran Insights data analysis with you every week.
If you are interested in learning more about what is possible in today's market and what the data means for you, I am available for a confidential complimentary assessment and consultation.