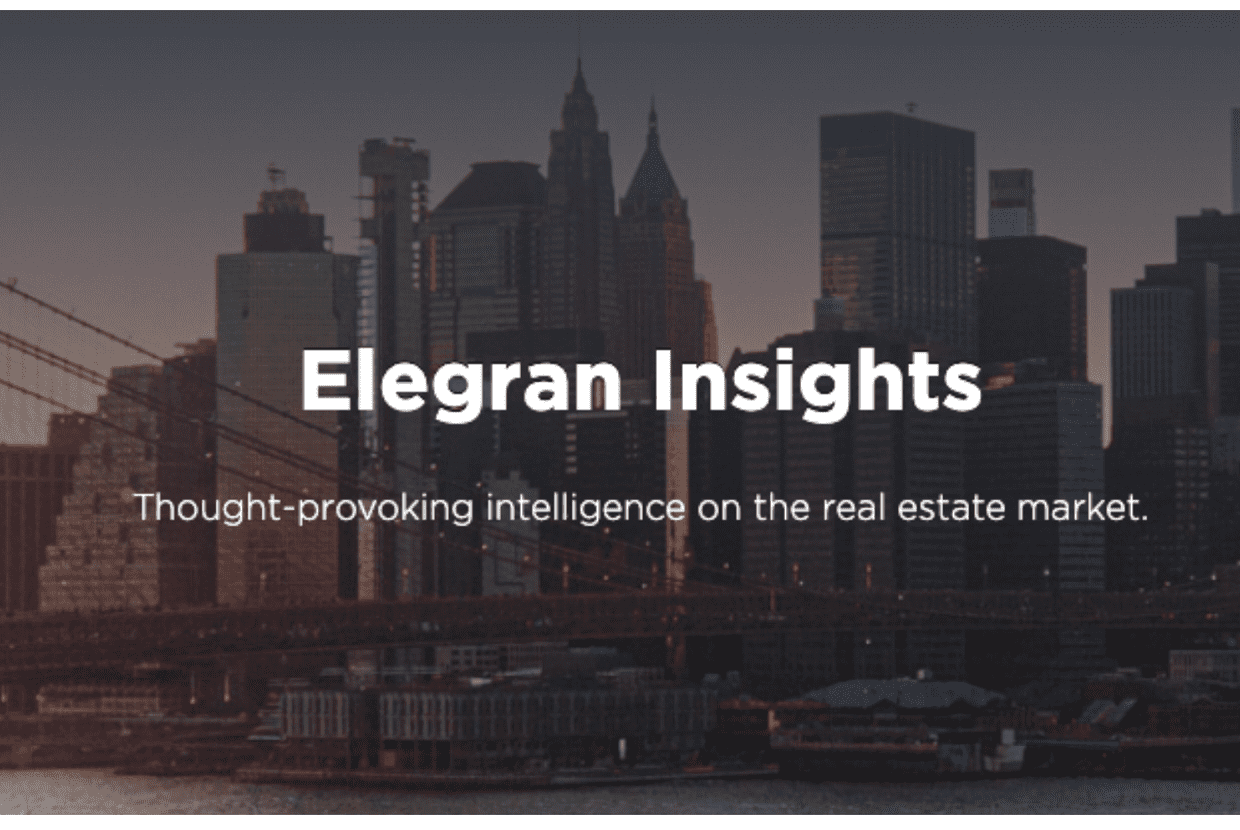 The first full week of April brought the sixth week in a row of more than 300 contracts signed. Additionally, new supply this week increased 55% from last week. Nevertheless, the Market Pulse has risen to 0.62 given the robust buyer activity.

CLICK TO READ ELEGRAN'S APRIL MANHATTAN MARKET UPDATE

Supply increased by 8 units this week to 6,974. This week, 558 new listings came to market, a 55% increase from last week and a 12% increase from the same week in 2019.

Pending Sales increased more than 4% to 4,338 setting a new record for the third week in a row.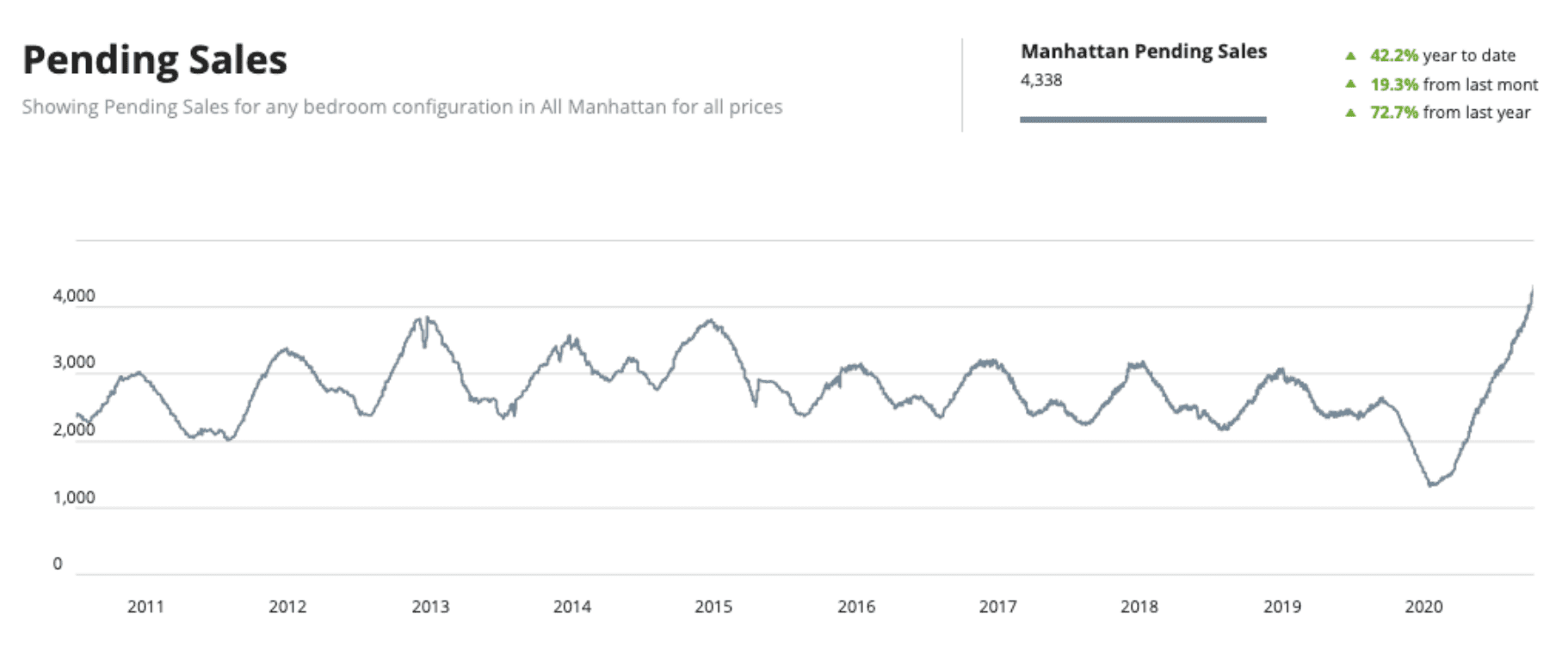 Contracts Signed - 338 contracts were signed this week, a 3% decrease from last week and 33% increase from the same week in 2019.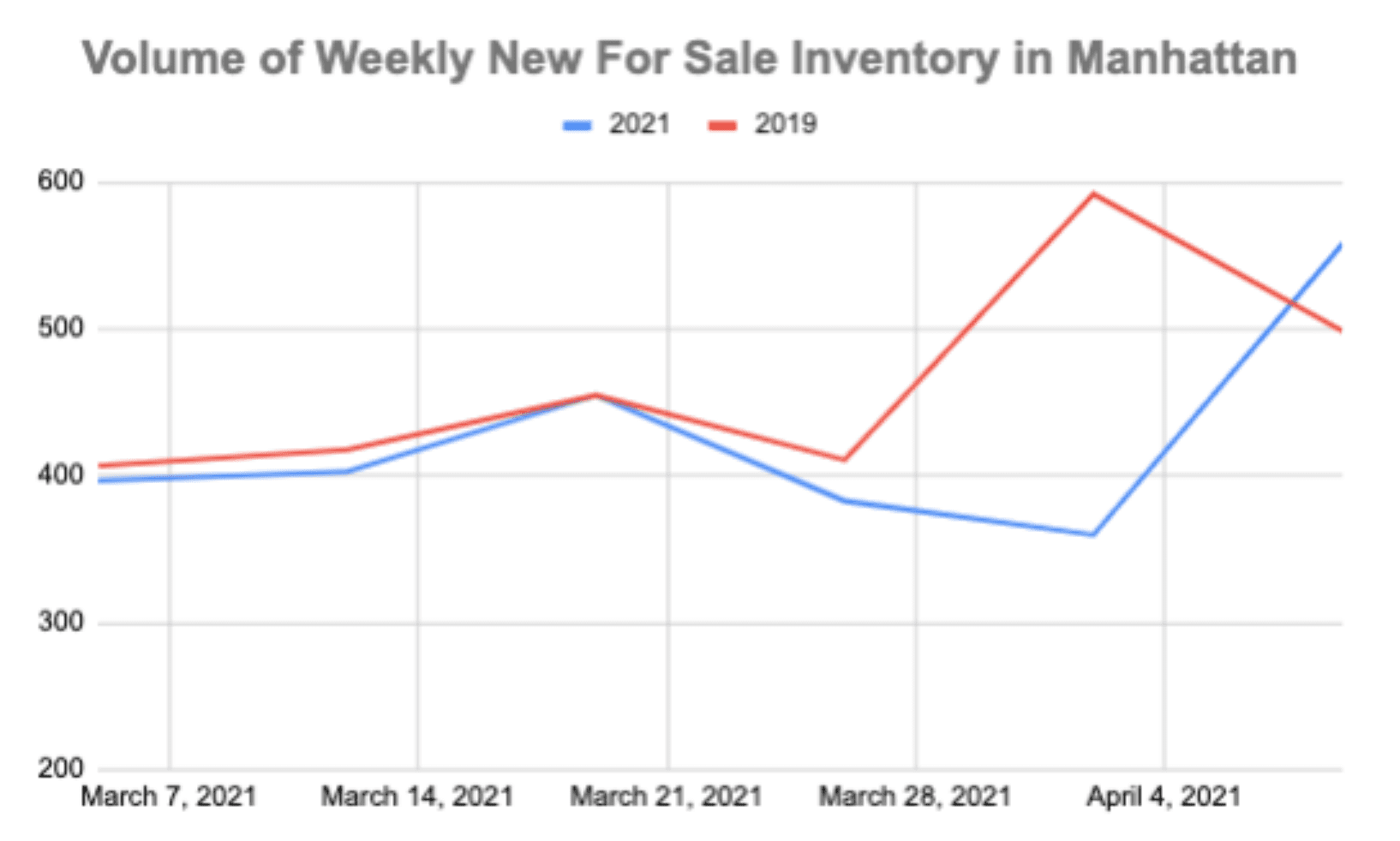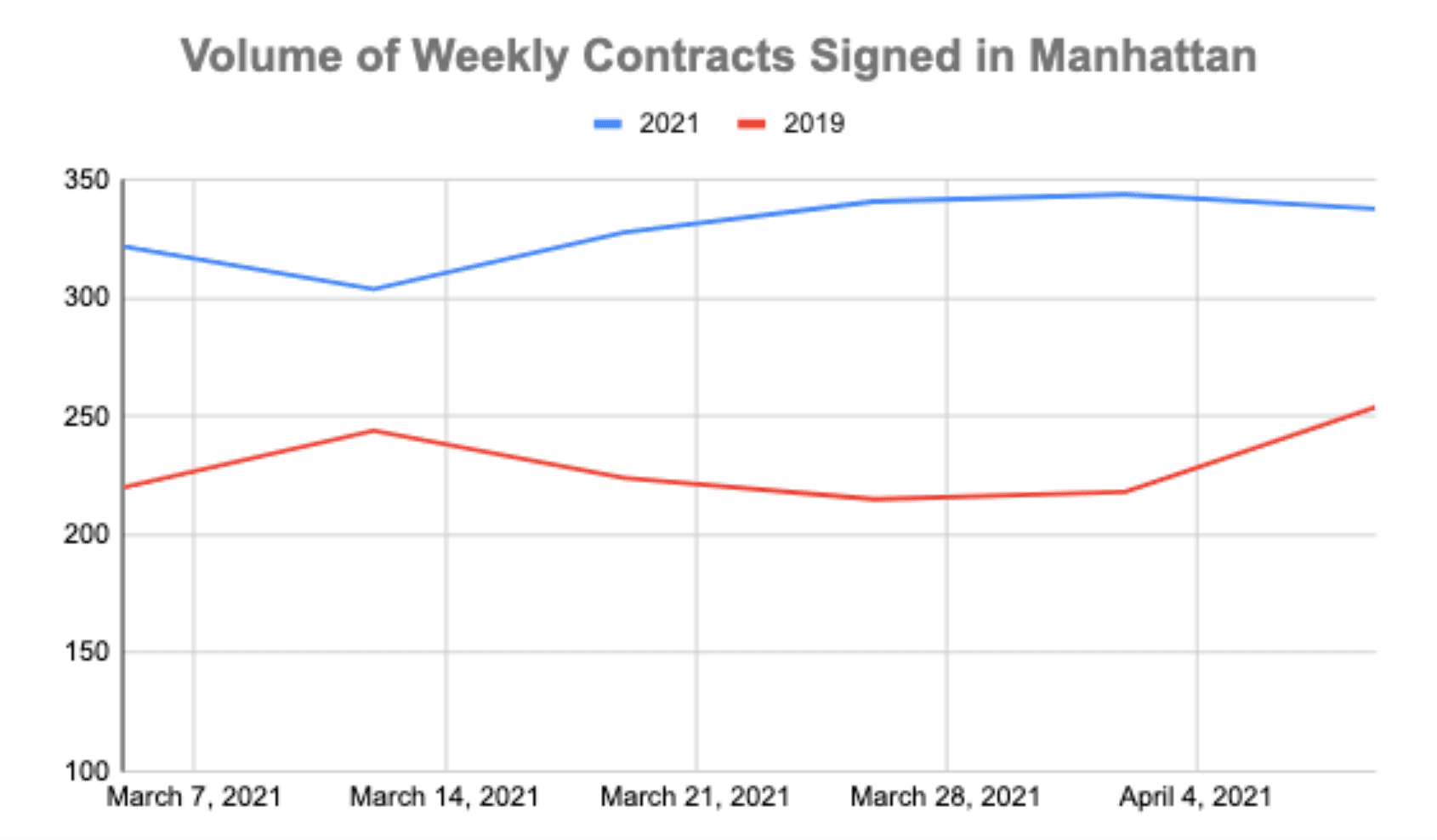 Weekly Contract Activity Analysis - Of the contracts signed this week, and based on the last asking price, the median price was $1.28M and the median size was 1,200 square feet.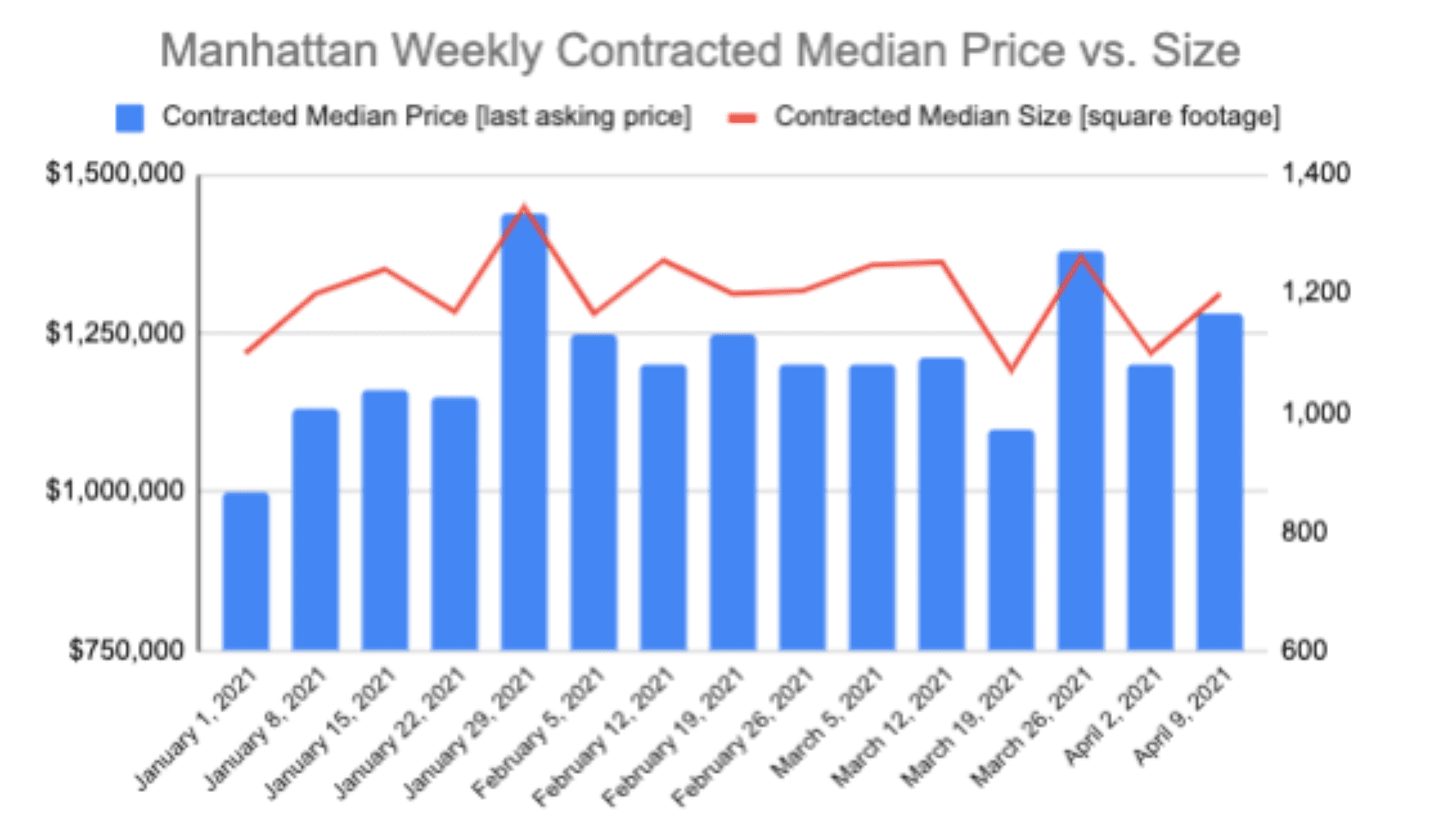 The Weekly Market Pulse was 0.61 this week, a decrease from last week given the influx of new inventory.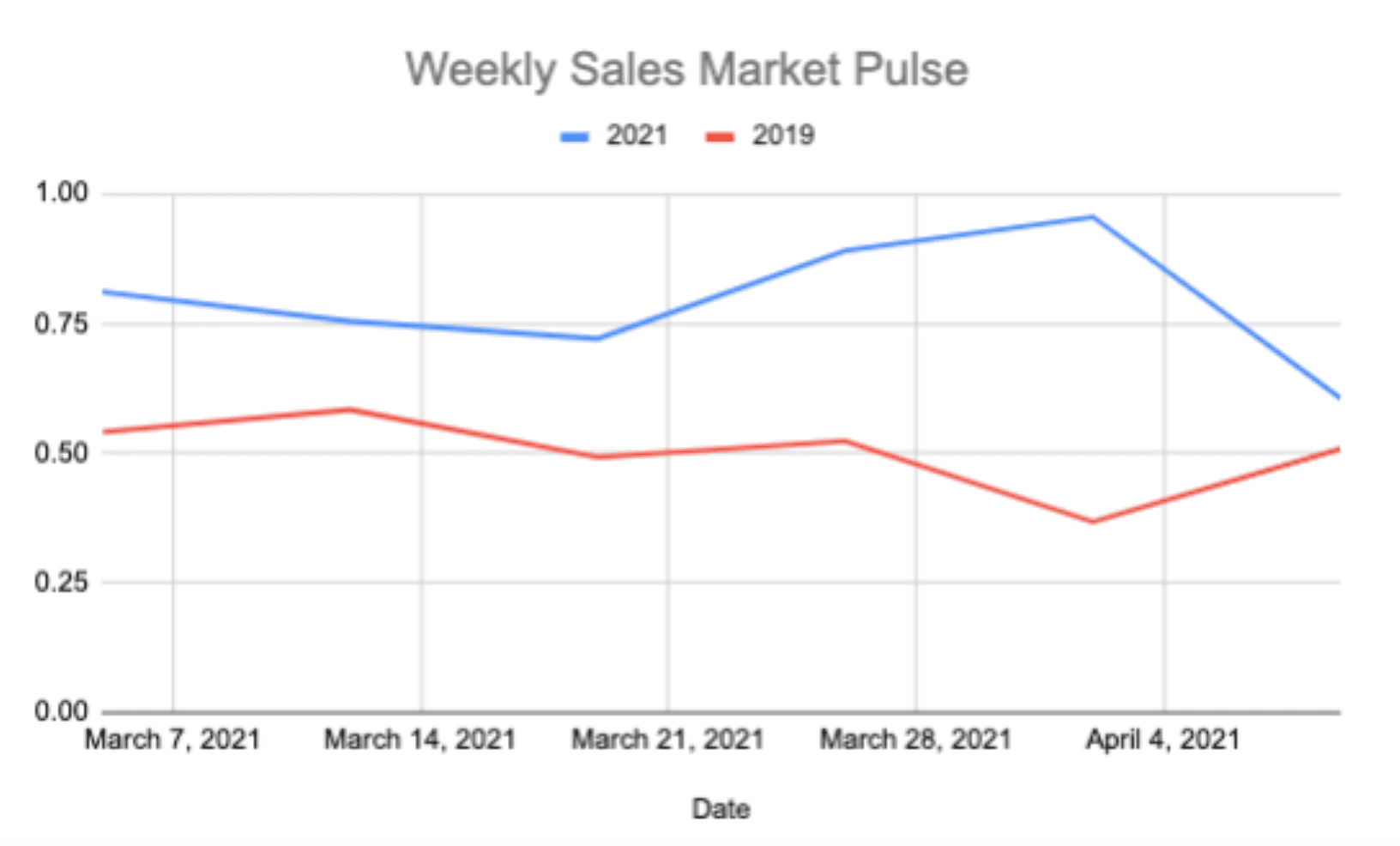 New Development Insights
As reported by Marketproof, 91 new development contracts were signed this week, a slight increase from last week. This week, on a proportional basis, more contracts were signed in Manhattan and Queens compared to the average in March. Additionally, of the contracts that were reported this week, 38% were for 1-bedroom and 25% were 3-bedroom apartments, both above the average in March.


The following were the top selling new developments in March:
Prime LIC in Long Island City reported 4 new contracts signed.
40 Bleecker in Noho reported 5 new contracts.
Madison House in Nomad reported 4 new contracts.
Lantern House in West Chelsea reported 3 new contracts.
Please contact me if you would like to learn more about these, or other new developments.
We will continue sharing the Elegran Insights data analysis with you every week.
If you are interested in learning more about what is possible in today's market and what the data means for you, I am available for a confidential complimentary assessment and consultation.