About Thomas
Bio
Growing up in New York, Tom has always had a passion for real estate and development. Tom followed his interest to Cornell University, where he earned his degree in Applied Economics and Finance with a focus on real estate. After graduating, Tom used his knowledge of the field to help create and manage a real estate company, working directly with both developers and buyers. Tom has used that experience extensively at Elegran, with his work in real estate research and financial analysis extremely appreciated by his clients. Having worked almost a decade in the real estate field, Tom is recognized for his unparalleled professionalism, market knowledge and commitment to customer service. For Tom, building new and lasting relationships with clients is the most rewarding and important part of his job. Tom understands that each of his clients have individual needs and plans for their future, and ensures that projects unfold along a schedule and budget that makes sense. He is here to serve you and help accomplish your goals by being an active listener and guide you with his expertise throughout the whole process. In his spare time, Tom enjoys playing just about any sport and spending time with his family. He is very active in both his community and church. Residing with his wife in Murray Hill, he is conveniently located and ready to meet with a client in any neighborhood within a matter of minutes.
Testimonials
I wanted to give very special thanks for all of Tom's hard work he has done for me over the last several years. From start to finish and beyond, he has always exceeded my expectations, each and every step of the way. He assisted me in buying my condo in 2012, and then later found tenants to rent it out. We had our challenges with the air conditioning unit and fridge, but he always dealt with the problems, no questions asked. For me, this was very important as I have always lived outside of NYC, so it was hard for me to manage it myself. When it came time to sell the condo in 2015, he stepped it up by assisting in coordinating floor finishers, painters, and the staging crew to prepare it for resale. I have always felt that he has had my best interests at heart and he showed it when he negotiated special pricing from the staging company to save me some extra costs. What most impressed me was that he had several clients interested in the condo, and did private showings before the open house. I think that a realtor who has buyers waiting for special properties like mine is very impressive and warrants special mention. He sold my apartment within weeks of opening, and had it completely closed within 2 months. He always responds quickly and patiently. It was a nice experience working with him. I will gladly recommend him for clients who are looking to buy or sell their homes. I sincerely wish him all the best, and will look him up if I am looking to rebuy in NYC!
Gillian W.
It has been a great experience working with Tom on selling our apartment few months ago despite a somewhat difficult assignment. He is trustworthy, creative, professional, and yet very personable and responsive all at the same time, and totally restless in order to get the job done. It's been a pleasure working with Tom and his entire team, and we will definitely work with Tom again in the future!
Candice and Stephen C.
I am not based in the US and come from overseas, but Tom was always available to take my calls or emails—even with the different time zones, he always got back to me. There are different ways of doing business in the US market (especially Manhattan), but Tom was able to guide me through the nuances. This naturally made the process that much easier. My first experience with NYC real estate was not pleasant, which made me somewhat reluctant to get involved again; however, dealing with Tom has completely changed my perspective. Tom knows the market and most importantly, he has the ability to understand what his clients want. He directed me to the apartments I wanted to see; and since I came from overseas with limited time, Tom was able to make the most of my experience. Working with Tom is so easy, and nothing is too much trouble. On top of his market knowledge, he's efficient and a good negotiator—I would use Tom again. In fact, I have enthusiastically referred Tom to those friends of mine looking for an NYC real estate professional.
Robert H.
I've been friends with Tom for many years and so when I was looking to purchase a new apartment, I naturally turned to him for assistance. I was not disappointed. His knowledge of the real estate market helped me quickly evaluate and make decisions on the apartments I was seeing. When I finally found the one I wanted to purchase, his expertise was instrumental in winning the bid away from another buyer, at an optimal and fair price.
Janet K.
Tom Duger assisted my wife and I in our search for an apartment in the Upper East Side this summer. We found Tom to be very knowledgeable about the NYC real estate market, which was valuable not only in our search but also in negotiating our offer to the Sellers of our current home. We spent many weekends with Tom viewing tons of apartments and Tom was enthusiastic every single time with no sale pressure, as Tom wanted to make sure we found an apartment that would make us happy and his sincerity was apparent. All in all, from our initial meeting vetting our wish/must-have list to our closing, Tom was a true professional, knowledgeable and a pleasure spending valuable week-end time with on our searches. He came through for us and I am sure he will come through for others who enlist his assistance.
Bart and Donna P.
In this shark-infested town, it's not easy to find a real estate professional who is sincere, courteous and always on the lookout for what is best for you, the buyer, not him or herself. Tom Duger is that rare breed. An analyst at heart, he digs through data and does his best to find a solution for your needs, carefully weighing the pros and cons of each real estate option that may be available to you. We greatly enjoyed working with Tom. From start to finish, he was in the game with us. Not only is he genuine and supportive, he is also a dedicated professional, eager to close a deal. He worked tirelessly to get the best possible price for us from each seller we worked with, and was not at all discouraged if we decided to pass on one option only to start anew on another one. He knows that buying real estate can take time, even a year or two, or longer, and is eager and willing to stick it out with you. We appreciated Tom's efforts and are thrilled to be moving into our new home. We look forward to keeping in touch with Tom on a professional and personal level.
Chris G. and Ailin W.
It was a fantastic experience working with Tom on the purchase of our new apartment. Tom showed true skills and was extremely effective in getting the deal done: from the first initial contact, through the buying process to the aftercare. We have been able to count on Tom in every step of the process. Tom has actively followed-up with suggested approach, contacts and research. We were thrilled by Tom's personal and caring approach: Tom went beyond what I ever expected from a broker. We have enjoyed our conversations with Tom and even during challenging moments in the process Tom remained very calm, professional and sharp to help us getting the deal done. I can highly recommend working with Tom as I am confident Tom will deliver for others as well as his style and effectiveness have been proven very consistent.
Frank & Tara V.
Living in the suburbs of Chicago and not having any knowledge of the real estate market of New York City, my wife and I knew that searching for a pied-a-terre would be a daunting task. Our intuitive initial step was to find out what the hell pied-a-terre actually meant. After we resolved that dilemma, we then made a number of searches on the internet for properties and were led to Michael Rossi of Elegran. During my conversation with Michael, he extoled the benefits of using his firm Elegran, at which point he told me that he would personally take care of me. Once we agreed to use Elegran, Michael immediately gave me the Heisman and performed a classic bait and switch maneuver by handing me off to Tom Duger. Though Tom turned out to be a smart, sharp, personable guy, I was thrown off by the fact that upon our first face-to-face meeting he took me to a classic N.Y. food cart for lunch where he pushed the "outstanding" fish tacos on me. Wanting not to insult my host, I indulged in the fish tacos and then proceeded to spend the next 16 hours of my life spewing the tacos like a fire hose gone rouge. Over the course of our search, Tom did exceed all of our expectations, he helped me plug my nose when we viewed apartments that had never been cleaned, carried me on his back because I couldn't walk after the infamous fish tacos incident, told me to never eat fish tacos again in N.Y. and prevented me from going mid-evil on an un-named real estate agent that we encountered along the way. With Tom's help, we did purchase our pied-a-terre and felt comfortable that our financial interest was ultimately protected. Tom Duger is a consummate real estate professional whom I would highly recommend to anyone; just don't let him pick the place you go to lunch.
Jeff and Amy Y.
We moved to New York from the UK and needed a lot of help with finding an apartment. The first thing that was most impressive about Tom's service was his communication skills even before we arrived in New York. We exchanged a lot of emails in order to ascertain exactly what type of apartment we were looking for, our budget, etc. Tom also gave a full explanation of the various types of lease & fee structures - all very helpful. By the time we arrived in New York Tom had put together a fantastic schedule of 20 or so properties for us to view - all of which were well suited to our tastes. Whilst viewing apartments in New York Tom was very useful in so many ways, his organization & discipline were exemplary. Firstly, the order in which we viewed apartments was very efficient; he had a very clear knowledge of the area we were looking at and how the property market was there. Tom also helped to negotiate with some of the landlords to see if there was any flexibility on lease terms & pricing. Overall we were incredibly impressed with Tom's service - he got us the apartment of our dreams at a price that was comfortably within our agreed price range. We would firmly recommend his services to anyone looking for an apartment in New York.
Len R.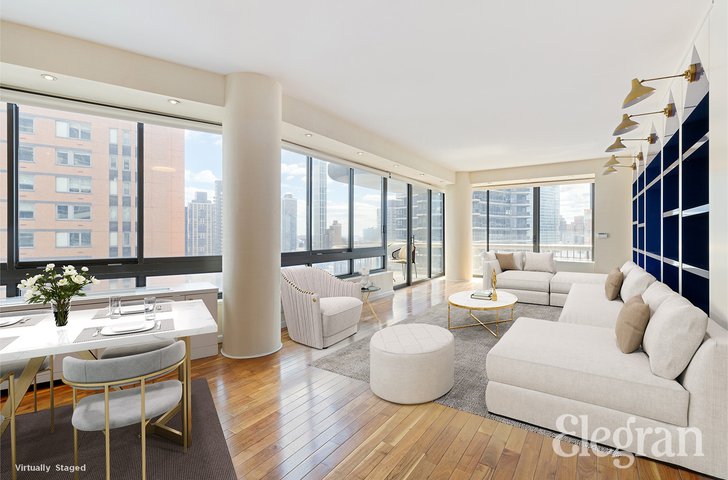 Co-operative in Lenox Hill
$1,799,000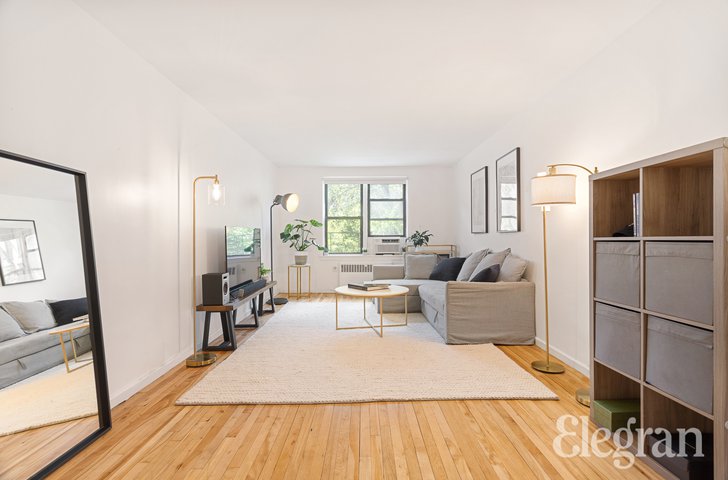 Condominium in Chelsea
$999,000
220 Central Park South, 30A
220 Central Park South, 56B
111 West 57th Street
42 West 71st Street | Townhouse
273 Church Street, Building
Four Seasons, 30 Park Place, 58-A
250 West Street, 8-A
135 East 79th Street, 5-E
30 Park Place, 58A
220 Central Park South, 30A
220 Central Park South, 56B
111 West 57th Street
42 West 71st Street | Townhouse
273 Church Street, Building
Four Seasons, 30 Park Place, 58-A
250 West Street, 8-A
135 East 79th Street, 5-E
30 Park Place, 58A
One Riverside Park, 50 Riverside Boulevard, 19-B
Park View Tower, 308W 103rd St
Four Seasons, 30 Park Place, 73C
Four Seasons, 30 Park Place, 71C
30 Riverside Boulevard, 24A
Four Seasons, 30 Park Place, 63-C
The Apple Bank Building, 2112 Broadway, 7/8-E
111 Murray Street, 43B
220 Riverside Boulevard, 25-D
210 Central Park South, 7-D
The Linden 78, 230 West 78th Street, 12-B
60 Collister Street, 3-D
The Linden 78, 230 West 78th Street, 11-B
1212 Fifth Avenue, 4-A
101 Warren Street, 11-L
1049 Fifth Avenue, 12-C
The Morgan Court, 211 Madison Avenue, 24-A
The Dorsay, 211 West 14th Street, 8-B
The Laureate, 2150 Broadway, 4-D
One Riverside Park, 50 Riverside Boulevard, 18-C
Rose Hill, 30 East 29th Street, 20-A
Rose Hill, 30 East 29th Street, 21-A
The Rushmore, 80 Riverside Boulevard, 19-A
1 City Point, 56-D
88&90 Lex, 88 Lexington Avenue, 1006
540 6th Avenue, 5-D
15 East 30th Street, 29-B
One Riverside Park, 50 Riverside Boulevard, 19-A
The Aldyn, 60 Riverside Boulevard, 1902
One Riverside Park, 50 Riverside Boulevard, 18-A
30 West 63rd Street, 26-AB
50 Riverside Boulevard, 12-B
Xoco 325, 325 West Broadway, 5-C
The Steiner, 438 East 12th Street, 5-G
One Riverside Park, 50 Riverside Boulevard, 12-B
234 East 23rd Street, 11C
One Riverside Park, 50 Riverside Boulevard, 20-D
234 East 23rd Street, 9C
The Caledonia, 450 West 17th Street, 1503
210 Lafayette St, 5-A
300 East 59th St, 1001
77 Charlton Street, N10D
Twenty9th Park Madison, 39 E 29th St, 12-A
165 Duane Street, 4-D
1 City Point, 53-H
141 West 26th Street, 5
565 Broome Street, N9D
Chelsea Stratus, 101W 24th St
The Caledonia, 450 West 17th Street, 2005
One Riverside Park, 50 Riverside Boulevard, 7-D
The Platinum, 247 West 46th Street, 32-04
Millennium Tower Residences, 30 West Street, 27-A
77 Charlton, N6C
1 West End Avenue, 19-E
426 West 58th St, 1A
The Avery, 100 Riverside Boulevard, 7-N
5 East 22nd Street, 18-C
245 Tenth, 245 Tenth Avenue, 6-E
The Hendrik, 509 Pacific Street, 4-C
208 Fifth Avenue, 4-W
88&90 Lex, 88 Lexington Avenue, 703
325 West 75th Street, apt 2
130 William Street, 39-A
The Alfred, 161 West 61st Street, 17-G
The Sky House, 11 East 29th Street, 22-C
285 West 110th Street, 2-E
The Hendrik, 509 Pacific Street, 5-E
39 East 29th Street, 22-B
167 East 61st Street, 27-A
The Bromley, 225 West 83rd Street, 3-Z
45 Park Avenue, 1904
325 Fifth Avenue, 35-C
The Halcyon, 305 East 51st Street, 14-D
The Halcyon, 305 E 51st St, 6-H
15 East 30th Street, 24-A
39 East 29th Street, 18-D
225 West 83rd Street, 8Z
The Hudson, 225 West 60th Street, 11-B
350 West 50th Street, 11-F
212 East 47th Street, 10-F
The Citizen, 124 West 23rd Street, 6-B
The Newbury, 250 East 87th Street, 25-AJ
345 West 70th Street, 6A
45 West 67th Street, 19-D
The Devon, 333 East 34th Street, 9-D
The Bromley, 225 West 83rd Street, 3-Z
One Museum Mile, 1280 Fifth Avenue, 11-C
234 East 23rd Street, 11-A
Twenty9th Park Madison, 39 E 29th St, 26-B
One Irving Place, U9B
250 West Street, Loft B
205 East 63rd Street, 8-B
The Santa Monica, 345 West 70th Street, 6-A
Twenty 9th Park Madison, 39 E 29th St, 22-B
The Caledonia, 450 West 17th Street, 1806
385 First Avenue, 18-H
The Caledonia, 450 West 17th Street, 1204
181 East 28th Street, 702
325 Fifth Avenue, 20-D
The Sycamore, 250 East 30th Street, 5-A
130 William Street, 15-B
130 William Street, 11-B
The Jefferson, 211 East 13th Street, 5-E
130 William Street, 11-B
Carnegie Park Condo, 200 E 94th St, 2909
377 Rector Place, 25-E
The Avery, 100 Riverside Boulevard, 8J
Art+ 540 West 28th Street, 6-E
275 Greenwich Street, 6-LS
325 Lexington Avenue, 12-E
The Alfred, 161 West 61st Street, 9-H
The Allegro, 62 West 62nd Street, 12-A
501 Third Avenue, 5-F
250 West 16th Street, 2-D
The Avery, 100 Riverside Boulevard, 8-J
304 East 65th Street, 29B
300 East 23rd Street, 4-F
Trump Place, 220 Riverside Boulevard, 7-F
130 William Street, 16-A
350 West 14th Street, 4-B
184 Thompson Street, 4-L
2000 Broadway, 6-K
308 West 103rd Street, 5-F
308 West 103rd Street, 6-G
77 Charlton, N6C
Rose Hill, 30 East 29th Street, 18-B