The Asset Advisory Team at Elegran
The Asset Advisory Team at Elegran Real Estate, founded in 2011, comprises Elegran's Nick Montalbano, Joseph Matteoti, Ashley Reidy and Jason Thomas. The team is differentiated by their dedication to data science and modeling in extracting buy-side value and maximizing sell-side performance. With immeasurable industry knowledge in the condo, co-op, and new development market, the team is ready and willing to help you during the homebuying process.
Ashley Reidy, co-founder of the Asset Advisory Team, is head of operations, marketing, and the client experience initiative. During her freshman year in the industry, Ashley received REBNY's distinguished "Rental Deal of the Year Award" for outstanding representation of her tenant's interests. Ashley possesses the integrity and persistence necessary to secure the best possible deal for her clients. She exceeds sellers' expectations via valuation accuracy, creative and reactive marketing strategies, and around the clock availability and dedication. Buyers and sellers alike benefit from her experience and negotiation tradecraft.
Joseph Matteotti is knowledgeable in all residential neighborhoods throughout Manhattan. Driven and professional, he enjoys working with both buyers and sellers. He is known for his ability to handle every scenario with energy and dedication to ensure a positive result. By listening to exactly what his clients want and suggesting realistic and knowledgeable alternatives for them to consider, he is able to give them great options and find a home that exceeds expectations. Joseph believes in being readily available to his clients day and night, and works tirelessly to help them in the exciting process of buying a new home.
Jason Thomas co-founded the Asset Advisory Team in 2011 with the ambition of serving as an asymmetric asset in a crowded industry. He is responsible for research, top-down strategy, and underwriting. In the financial markets, Jason carved out value for his clients and a career for himself by identifying and exploiting disparity between market and intrinsic values. He has built upon that same skill set and blueprint in Manhattan's new development space. Leveraging a trusted network of top design, construction, legal, and lending professionals, Jason provides a comprehensive catalog of services, including a rigorously vetted portfolio of investment opportunities in Manhattan, Westchester County, and Los Angeles.
Licensed since 2012, Nick co-founded the Asset Advisory Team, which employs data and modeling to extract buy-side value and maximize sell-side performance. Head of business development, sales and leasing, his leadership role is both tactical and kinetic. During the twelve years preceding his transition to real estate, Nick owned a business in the ever-evolving health and fitness sector, an experience which served as an incubator for his problem solving, creativity and customer service skill set. Nick prides himself in unwavering adherence to fiduciary duty and measures success by client satisfaction and portfolio performance.
With a combination of over 22 years of experience, the Asset Advisory Team is a trusted powerhouse that delivers unparalleled results and forms lasting relationships with their clients. The team's extensive knowledge and experience in the NYC real estate market aids them in skillfully determining client needs. Top transactions the Asset Advisory Team has worked on include, but are not limited to deals in the following buildings: 212 Fifth Ave, Essex House, 33 E 74th St, and 432 W 52nd St. Whether you're buying or selling, Ashley, Joseph, Nick, and Jason are here to help you throughout the process.
Team Agents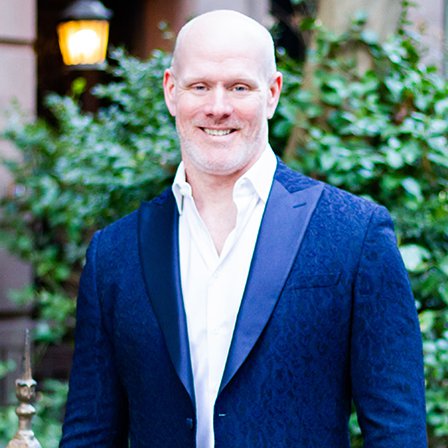 Cell

917-742-3095

Office

212-729-5712, Ext. 300

E-mail
Cell

276-634-7779

Office

212-729-5712, Ext. 162

E-mail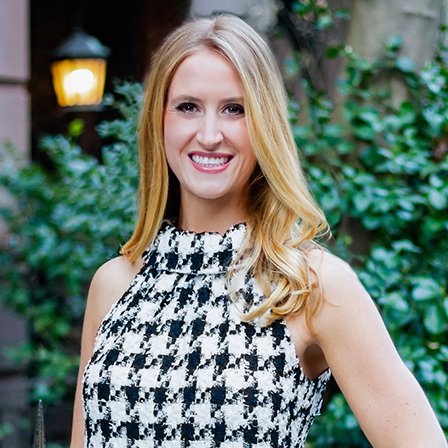 Cell

203-506-7657

Office

212-729-5712, Ext. 302

E-mail
In Manhattan and Westchester County, the iconic Hudson River waterfront has been the unfortunate victim of unwieldy civil engineering. Noisy highways and fre...
This stunning convertible two bed apartment offers exclusive living in the heart of Murray Hill. The spacious home features an expansive, landscaped south fa...
| Address | Beds | Baths | SQ ft | Price |
| --- | --- | --- | --- | --- |
| 33 East 74th, 3-B | 3 | 4 | 3,889 | $14,550,000 |
| 33 East 74th St, 3-B | 3 | 3.5 | 3,889 | $14,550,000 |
| 432 W 52nd (BULK) | 14 | 0 | N/A | $11,403,800 |
| 212 Fifth Ave, 6-A | 3 | 3.5 | 3,008 | $10,400,000 |
| 212 Fifth Ave, 16-B | 3 | 3.5 | 3,078 | $9,200,000 |
| 160 Central Park South, #3301 | 2 | 0 | 1,688 | $7,250,000 |
| Essex House, 160 Central Park South, 3301 | 2 | 2.5 | 1,688 | $7,250,000 |
| Twenty9th Park Madison, 39 East 29th St, PH-2C | 2 | 2 | 1,602 | $3,800,000 |
| 39 E 29th St, #PH2C | 2 | 6 | 1,602 | $3,800,000 |
| 88 Lexington, 1402 | 3 | 3 | 1,873 | $3,600,000 |
| 88 Lexington Ave, 1402 | 3 | 2.5 | 1,873 | $3,600,000 |
| 959 First Ave, 12-A | 3 | 2.5 | 1,947 | $3,359,990 |
| 90 Lexington, 6-B | 2 | 3 | 1,618 | $3,050,000 |
| 90 Lexington Ave, 6-B | 2 | 2.5 | 1,618 | $3,050,000 |
| 39 East 29th St, 17-AE | 3 | 3 | 1,695 | $2,955,000 |
| Twenty9th Park Madison, 39 East 29th St, 17-AE | 3 | 3 | 1,695 | $2,955,000 |
| 325 Fifth, 37B | 2 | 2 | 1,396 | $2,725,000 |
| 325 Fifth Ave, 37-B | 2 | 2 | 1,396 | $2,725,000 |
| 325 Fifth Ave, #31F | 2 | 3 | 1,221 | $2,300,000 |
| 163 Main St, Tarrytown | 3 | 4.5 | 4,008 | $2,200,000 |
| 325 Fifth Ave, 18-C | 2 | 2 | 1,282 | $1,925,000 |
| 77 Park Ave, 9-D | 2 | 2 | 1,350 | $1,875,000 |
| Halcyon, 305 East 51st St, 7-H | 1 | 1.5 | 886 | $1,750,000 |
| 305 East 51st St, #7H | 1 | 2 | 886 | $1,750,000 |
| Twenty9th Park Madison, 39 East 29th St, 13-B | 1 | 1 | 855 | $1,725,000 |
| 39 East 29th St, #13B | 1 | 1 | 855 | $1,725,000 |
| 20 Orchard Dr, Tarrytown | 3 | 4 | 2,785 | $1,725,000 |
| 164 West 9th St., Brooklyn, NY | 2 | 2.5 | 1,920 | $1,695,000 |
| 164 West 9th Street, Brooklyn | 82 | 12.5 | 1,920 | $1,625,000 |
| 39 East 29th, 10-B | 1 | 1 | 855 | $1,595,000 |
| Twenty9th Park Madison, 39 East 29th, 10-B | 1 | 1 | 855 | $1,595,000 |
| Twenty9th Park Madison, 39 East 29th St, 11-C | 1 | 1 | 785 | $1,575,000 |
| 39 East 29th St, #11C | 1 | 1 | 785 | $1,575,000 |
| 1000 Ave at Port Imperial #513, NJ | N/A | 0 | N/A | $1,540,000 |
| Twenty9th Park Madison, 39 East 29th Street., 18-B | 1 | 1 | 855 | $1,495,000 |
| 325 Fifth Ave, #33E | 1 | 2 | 886 | $1,450,000 |
| Twenty9th Park Madison, 39 East 29th St, 10-C | 1 | 1 | 788 | $1,420,000 |
| 39 East 29th St, #10C | 1 | 1 | 788 | $1,420,000 |
| 3268 Dos Palos Dr (Los Angeles) | 4 | 3 | 2,006 | $1,395,000 |
| 1280 Fifth Ave, #9D | 2 | 2 | 1,691 | $1,350,000 |
| 12 Orchard Dr, Tarrytown | 3 | 3 | 2,366 | $1,350,000 |
| 234 E 23rd, 7-D | 1 | 1 | 778 | $1,340,000 |
| 234 East 23rd St, 7-D | 1 | 1 | 778 | $1,340,000 |
| 234 E 23rd, 5-D | 1 | 1 | 778 | $1,315,000 |
| 234 East 23rd St, 5-D | 1 | 1 | 778 | $1,315,000 |
| 39 East 29th St, 7-D | 1 | 1 | 792 | $1,315,000 |
| Twenty9th Park Madison, 39 East 29th St, 7-D | 1 | 1 | 792 | $1,315,000 |
| 267 W 71st St, 2-FR | 2 | 2 | 1,159 | $1,300,000 |
| 267 West 71st St, 2-FR | 2 | 2 | 1,159 | $1,300,000 |
| 14 Orchard Dr, Tarrytown | 3 | 4 | 2,696 | $1,260,000 |
| 1000 Ave at Port Imperial #705, NJ | N/A | 0 | N/A | $1,235,000 |
| 310 West 52nd St, #24C | 1 | 2 | 729 | $1,227,000 |
| 325 Fifth Ave, 25-B | 1 | 1 | 646 | $1,200,000 |
| 325 Fifth Ave, #25B | 1 | 1 | 646 | $1,200,000 |
| 1000 Ave at Port Imperial #512, NJ | 2 | 2 | N/A | $1,150,000 |
| 211 East 13th St, #3E | 1 | 1 | 766 | $1,135,000 |
| 211 Madison Ave, #11B | 1 | 2 | 973 | $1,100,000 |
| Morgan Court, 211 Madison Ave, 11-B | 1 | 1.5 | 973 | $1,100,000 |
| 7 Stone Hollow Way, Armonk | 4 | 4 | 3,233 | $1,075,000 |
| 18 Rivers Edge Dr, #304, Ttown | 2 | 2 | 1,523 | $1,070,000 |
| 39 E 29th St, 2-E | N/A | 1 | 356 | $955,000 |
| 45 Tudor City Place, #1514/#1515 | 2 | 2 | N/A | $898,000 |
| 45 Tudor City Place, 1514/1515 | 2 | 2 | N/A | $898,000 |
| 127 Ridgewood Ave, Brooklyn | 7 | 3 | 2,400 | $830,000 |
| 23 Birch Grove Dr, Armonk | 3 | 3 | 2,900 | $830,000 |
| 127 Ridgewood Avenue, Brooklyn | 6 | 6 | 2,400 | $830,000 |
| 20 E 35th St, #12N | 1 | 1 | N/A | $800,000 |
| 415 East 37th St, #31N | 1 | 1 | 866 | $800,000 |
| 20 East 35th St, 12-N | 1 | 1 | N/A | $800,000 |
| 444 East 86th St, 27-E | 1 | 1 | 800 | $760,000 |
| 29 S. Buckhout St, Irvington | 4 | 2 | 2,200 | $759,000 |
| 267 West 71st St, 3-R | 1 | 1 | 650 | $750,000 |
| 267 W 71st St, 3-R | 1 | 1 | 650 | $750,000 |
| 67 East 11th St, #612 | N/A | 1 | N/A | $645,000 |
| 251 S Sea Pines Dr, #1908, Hilton Head, SC | 3 | 3 | 1,928 | $640,000 |
| 67 E 11th, #612 | N/A | 1 | N/A | $630,000 |
| 70 Park Terrace East, 2-H | 1 | 1 | 750 | $376,000 |
| Address | Beds | Baths | SQ ft | Price |
| --- | --- | --- | --- | --- |
| 212 Fifth Ave, 6-A | 3 | 3.5 | 3,008 | $420,000 |
| 212 Fifth Ave, 16-B | 3 | 3.5 | 3,078 | $300,000 |
| 212 Fifth Ave, 6-A | 3 | 3.5 | 3,008 | $294,000 |
| 212 5th Ave, #6A | 3 | 3.5 | 3,008 | $294,000 |
| 1009 Park Ave, #9A | 2 | 3 | 2,100 | $141,000 |
| 1009 Park Ave, 9-A | 2 | 3 | 2,100 | $141,000 |
| 90 Lexington Ave, #6B | 2 | 2.5 | 1,618 | $123,000 |
| 90 Lexington Ave, 6-B | 2 | 2.5 | 1,618 | $123,000 |
| 39 East 29th St, #18B | 1 | 1 | 855 | $69,025 |
| 39 East 29th St, 18-B | 1 | 1 | 855 | $69,025 |
| 400 Fifth Ave, 31-G | 1 | 1.5 | 779 | $60,000 |
| 400 5th Ave, #31G | 1 | 1.5 | 779 | $60,000 |
| 33 East 74th St, 3-B | 3 | 3.5 | 1,889 | $50,000 |
| 47 East 7th St, #BB | 1 | 1 | N/A | $47,460 |
| 47 East 7th St, BB | 1 | 1 | N/A | $47,460 |
| 33 East 74th, 3-B | 3 | 3.5 | 3,889 | $44,000 |
| 212 Fifth Ave, 6-A | 3 | 3.5 | 3,008 | $35,000 |
| 212 Fifth Ave, #16B | 3 | 3.5 | 3,078 | $26,000 |
| 212 Fifth Ave, 16-B | 3 | 3.5 | 3,078 | $26,000 |
| 212 Fifth Ave, 16-B | 3 | 3.5 | 3,078 | $25,000 |
| 160 Central Park South, #3301 | 2 | 2.5 | 1,688 | $17,500 |
| Essex House, 160 Central Park South, 3301 | 2 | 2.5 | 1,688 | $17,500 |
| 400 Park Ave South, 21D | 1 | 1 | 629 | $10,560 |
| 211 Madison Avenue, 22-B | 2 | 2 | 2,010 | $9,000 |
| 172 Madison Ave, 9-A | 2 | 2.5 | 1,479 | $8,750 |
| 172 Madison Ave, #9A | 2 | 2.5 | 1,479 | $8,750 |
| Silver Towers, 610 West 42nd St, N-58A | 2 | 2.5 | N/A | $8,390 |
| 160 Central Park South, 720 | 1 | 1 | N/A | $8,200 |
| 160 Madison Ave., 43-B | 1 | 1 | N/A | $7,800 |
| 46 Downing St, 1-A | 4 | 2.5 | N/A | $6,900 |
| Tower 31, 9 West 31st St, 40-E | 2 | 2 | 1,106 | $6,850 |
| 325 Fifth Ave, #31F | 2 | 3 | 1,221 | $6,375 |
| 325 Fifth Ave, 31-F | 2 | 3 | 1,221 | $6,375 |
| 325 Fifth Avenue, 31-F | 2 | 2 | 1,221 | $6,200 |
| 39 E 29th St, 23-B | 1 | 1 | 855 | $6,000 |
| Twenty9th Park Madison, 39 East 29th St, 23-B | 1 | 1 | 855 | $6,000 |
| 2 Fifth Ave, 7-Q | 1 | 1 | N/A | $5,995 |
| Halcyon, 305 East 51st St., 7-H | 1 | 2 | 1,156 | $5,850 |
| Halcyon, 305 East 51st St, 7-H | 1 | 2 | 1,156 | $5,850 |
| Twenty9th Park Madison, 39 East 29th St., 10-B | 1 | 1 | 855 | $5,500 |
| Parc East, 240 East 27th St, 27-G | 2 | 1.5 | 1,028 | $5,445 |
| 70 West 93rd St, 7-B | 3 | 1.5 | N/A | $5,300 |
| The Beatrice, 105 West 29th St, 50-A | 1 | 1 | 711 | $5,195 |
| Twenty9th Park Madison, 39 East 29th St, 11-C | 1 | 1 | 785 | $5,150 |
| 50 East 3rd St, 3-C | 3 | 2 | N/A | $5,100 |
| 160 Madison Ave, 35-E | 1 | 1 | N/A | $5,050 |
| Twenty9th Park Madison, 39 East 29th St, 11-C | 1 | 1 | 785 | $5,000 |
| 234 East 23rd Street, 7-D | 1 | 1 | 855 | $4,900 |
| Aire, 200 West 67th St, 24-A | 1 | 1 | N/A | $4,500 |
| 170 Amsterdam Ave, 17-C | 1 | 1 | 608 | $4,475 |
| 211 Madison Ave, 9B | 1 | 1.5 | 973 | $4,100 |
| 51 Bank St, 17 | 2 | 1 | N/A | $4,095 |
| 51 Bank St, #17 | 2 | 1 | N/A | $4,095 |
| 4610 Center Boulevard, 1819 | 2 | 2 | N/A | $4,050 |
| 184 Lexington Ave, 16-C | 1 | 1 | N/A | $4,050 |
| Morgan Court, 211 Madison Ave, 9-B | 1 | 1.5 | 973 | $4,000 |
| 27 East 13th St, 7-L | 1 | 1 | N/A | $3,995 |
| 432 West 52nd St, 7-F | 1 | 1 | 683 | $3,986 |
| The Link, 310 West 52nd St, 24-C | 1 | 1.5 | 729 | $3,800 |
| Luminaire, 385 First Ave, 5-G | 1 | 1 | 681 | $3,780 |
| 432 West 52nd St, 5F | 1 | 1 | 683 | $3,750 |
| The Marc, 260 West 54th St, 22-G | 1 | 1 | 720 | $3,700 |
| 432 West 52nd St, 4F | 1 | 1 | 683 | $3,620 |
| Twenty9th Park Madison, 39 East 29th St, 9-E | 0 | 1 | 536 | $3,550 |
| Twenty9th Park Madison, 39 East 29th St, 2-E | 0 | 1 | 537 | $3,500 |
| 254 Park Avenue South, 3-G | 0 | 1 | 553 | $3,300 |
| 227 East 89th St, 3-C | 2 | 1 | N/A | $3,200 |
| 500 East 11th St, 19 | 2 | 1 | N/A | $3,200 |
| 292 W 92nd St, #1D | 1 | 1 | N/A | $3,150 |
| 292 West 92nd St, 1-D | 1 | 1 | N/A | $3,150 |
| The Saranac, 95 Worth St, 13-M | 1 | 1 | N/A | $3,100 |
| 97 East 7th St, 5 | 2 | 1 | N/A | $3,095 |
| 328 E 66th St, #21 | 2 | 1 | N/A | $3,025 |
| 328 East 66th St, 21 | 2 | 1 | N/A | $3,025 |
| 160 Bleecker St, 4-FW | 0 | 1 | N/A | $3,000 |
| 244 West 64th St, 2-F | 2 | 1 | N/A | $2,950 |
| West End Towers, 55-75 West End Ave, S-12D | 1 | 1 | N/A | $2,900 |
| 4610 Center Boulevard, 523 | 1 | 1 | N/A | $2,760 |
| 167 West 83rd St, 2-B | 1 | 1 | N/A | $2,700 |
| 226 West 78th St, 5-A | 1 | 1 | N/A | $2,675 |
| Kips Bay Court, 500 Second Ave, 11-B | 0 | 1 | 425 | $2,658 |
| 239 East 28th Street, 5-D | 1 | 1 | N/A | $2,650 |
| 508 West 29th St, 18 | 2 | 1 | N/A | $2,600 |
| 215 West 84th St, 320 | 1 | 1 | N/A | $2,495 |
| 15 E 36th St, #6B | N/A | 1 | N/A | $2,400 |
| 4 Park Ave, 18-C | 1 | 1 | N/A | $2,400 |
| 82 Washington Place, 2-D | 0 | 1 | N/A | $2,275 |
| 337 West 48th St, 4-B | 1 | 1 | N/A | $2,195 |
| 320 East 42nd Street, 1212 | 0 | 1 | N/A | $1,995 |
Work with The Asset Advisory Team at Elegran