Ali Petlin
Sales Manager/Onboarding Coach, Licensed Real Estate Salesperson
About Ali
Bio
Before coming to Elegran, Ali worked with Fortune 500 companies handling corporate events for a destination management company located in the heart of Times Square. She learned the ins and outs of New York City as she made connections and built relationships with not only clients, but venues, restaurants, theaters, and hotels, spanning from Harlem to Battery Park City, and over the bridge to Brooklyn and Long Island City. Ali brings this same attention to detail and focus on client needs to New York's fast-paced real estate industry. Ali is a native Texan and grew up working in her family's real estate firm. She fell in love with NYC while taking summer classes at The Fashion Institute of Technology in high school, and returned to the city during college as an intern for a fashion designer. Ali graduated from the University of Texas at Austin and had the opportunity to study abroad in Paris. Outside of real estate, she is an avid fan of both the San Antonio Spurs and Texas Longhorns, enjoys playing all intramural sports, loves theatre, and bakes at any chance she gets.
Testimonials
Ali was an incredible source of clarity in a real estate market that is murky on a good day. Extremely professional, she did an excellent job planning out apartments to target truly based off of the priorities that I didn't even know that I had when beginning the process. I love the spot she was able to find me, and it would not have happened without her. Anyone would be lucky to have her as their broker!
Justin J.
Ali was professional, responsive and knowledgeable about all aspects of the purchasing and co-op application process. She was a pleasure to work with. Ali was a true professional, while also being kind, delightful patient to us newbies. She made a very complex process less stressful and helped us land our dream apartment on our favorite block. We are so lucky to have found her and highly recommend her.
Mimi & Amit
We have worked with Ali for several years now and she has continued to impress us with her professionalism and follow-up. She responds quickly and thoroughly to all of our questions and has helped guide us as novice landlords through the ups and downs of the past 5 years. Ali takes the time to do the research and offers knowledgeable answers, suggestions and options to questions and challenges. We're grateful and fortunate to have found Ali and recommend her highly.
Danny & Erja G.
Ali was fantastic to work with. She knew a lot about the market as well as the different areas of town especially with working with Co-Op management teams. She was able to answer any of my questions in the application and interview process to set myself up for success in my purchase, she always responded quickly, and she even provided me some great recommendations on how to approach my offer to get the best value on my home purchase. If I ever look to buy again or sell my current place, I will definitely be working with Ali in the future!
Michael C.
I am a young physician that moved to NYC during the pandemic to take a new job. Ali helped to make my transition seamless. After describing my dream condo to Ali, she found me the perfect place! She was so patient and considerate of all of my needs and priorities. Ali took the time to not only show me potential living spaces, but also acted as an NYC tour guide in trying to help me to decide which area of the city was right for me. I highly recommend Ali to anyone looking to buy or rent in the NYC areas!
Maria B.
Ali was a pleasure to work with and we would highly recommend her. She was the agent who not only helped us purchase our apt but when it came time to rent it she handled that transaction as well. We live out of state and she handled everything for us and even found renters at the onset of the pandemic! Her easy going personality combined with her expertise and knowledge of the marketplace was invaluable and made the process really easy and stress free for us.
John & Jill W.
Ali was an absolutely incredible agent to work with. She was dedicated, kind, patient and always fought to find the best solution for anything that would arise. Ali was always optimistic and efficient in all of our interactions and would go above and beyond at every opportunity. It was such a pleasure to work with someone who was so diligent and conscientious on every step of the journey! I would wholeheartedly recommend her to anyone lucky enough to work with her!
Eloise G.
Ali possesses all of the qualities someone would want in a real estate professional - excellent communicator, punctual, friendly, reliable, patient, and intelligent!
Chad L.
My wife and I used Ali for our move to New York City. We heard about her after soliciting broker recommendations on my wife's college listserve. Throughout the moving process, Ali was been everything we could have hoped for and more. She was extremely through, thoughtful, and responsive. She showed us exactly what we wanted to see, and she was always honest about whether she thought we would be getting a good deal on an apartment. We cannot imagine having to guide ourselves through the crazy New York housing market without having Ali by our side. She made the our rental process easy, efficient, and fun!
Andrew and Brittany R.
Ali helped me buy my first home in New York, not a simple transaction I found out. Always professional, cheerful, direct and available. Ali made me feel comfortable and confident through out the whole process. You too, will be in good hands!
Sam S.
We got extremely lucky when we found Ali during our apartment search - she has been unbelievably amazing during our hunt, and all throughout our closing process. Not only is Ali one of the sweetest people you will ever meet, she is impressively knowledgeable about the NYC real estate market, and used some amazing negotiation skills to get us a good deal on our apartment. She is incredibly responsive and has excellent communication skills - we will definitely be contacting Ali again if we need real estate guidance!
Neeti D. & Jeremy L.
Ali is a triple-threat - she knows NYC neighborhoods like the back of her hand, she's exceptionally responsive at all times, and she demystified the process of purchasing our first home in Manhattan by breaking it down into easily understood steps for us to take. Ali helped us narrow down what we were looking for by taking us to great examples of full-service buildings (condos & co-ops), walk-up buildings, fixer-uppers, and brownstones. By showing us examples of what we could afford in our budget in each category, we were able to easily find the perfect New York home for us. We would 100% work with Ali again.
Cassidy L. & Eric M.
Exceeded my expectations. Ali was super helpful, responsive and highly professional. She worked patiently during the search process, helped with due diligence and managed negotiations successfully through conclusion. She was clear and upfront every step of the way so I knew exactly what to expect - I would gladly work with her again.
Sam C.
I found out I was moving to New York less than 1 month before I actually had to move here. I only had 1 week in the city to find a place. Ali made this stressful process as seamless as possible. Quick turn around. Great list of places based on my initial guidance. And she got her foot in the door at several places for which I could not get my own appointment. I will definitely be returning to Ali if I decide to move or decide to purchase in Manhattan.
Will N.
Ali helped my son and his friends navigate the waters in Manhattan. They are all recent graduates and unfamiliar with the territory. Ali was a tremendous help..... she was extremely responsive and always available to help them. She helped to make what appeared to be a very stressful situation as stress free as possible. I HIGHLY recommend using Ali and have already provided her name to others coming into the NYC area. Additionally, as a side benefit it was a joy to work with her and FUN.
Suzanne C.
We had a limited window of time to find a place in the City. Ali helped us find the perfect apartment quickly and efficiently. She was a great listener to our feedback, was always quick to respond. She also has a very professional manner with other agents and great flow through. I would call on her again in a flash.
Elise S.
Working with Ali was an absolute fantastic experience! She found me an apartment that met all my wants in the area of the city in which I wanted. Ali was always responsive and took the time to show me several apartments. After signing my lease she continued to follow up to ensure everything continued to be satisfactory with my lease. Highly recommend.
Alex O.
Ali led an exhaustive search for our apartment in NYC during a work relocation for my husband and I. Ali continuously aligned our (ever-changing) checklist items with solid options without missing a beat. Ultimately, we were able to secure our dream place in West Village after some impressive negotiating tactics and a dedication to get us across the finish line. Also, she's super fun!
Nikki S.
I was very impressed with Ali as my Real Estate Agent for finding an apartment in New York. I was on very tight deadlines due to changing jobs and moving from Atlanta so I needed to find a place quickly. She was extremely responsive and gave a great overview of the neighborhoods. Once we got a set of places I wanted to visit, she was on time and coordinated the viewings very well to hit as many as possible in the short window I had after work. Also, she went above and beyond when I was out of time to look at places and provide pictures for the units. When I found a place I liked, she was great in helping with all of the paper work and she even helped negotiate in the coverage of move-in fees and a free month of rent. Overall I was very happy with my experience with Ali and would absolutely recommend her for anyone looking for a place to live in NYC.
Michael C.
I almost never write reviews unless it's for someone that is truly exceptional; someone who goes above and beyond, setting themselves apart from everyone else. Ali is that someone. From the very start, Ali made the entire search as seamless as possible. Ali listens to you and asks all of the right questions to help you find a place that you love. Ali was there every step of the way, always prepared, defending your interests and providing a level of insight and detail that is so very hard to find. I cannot commend Ali enough for her professionalism, knowledge, dedication, thoughtfulness, organization and execution. Ali is without a doubt a rising star. She is one of the best real estate professionals with which you will ever have the pleasure of working. I found a place that I love and I enjoyed the search every step of the way. I have Ali to thank for all of it.
Andre N.
Ali came through in a pinch for me. About 5 months into my year-long lease in a luxury highrise in Downtown Brooklyn, I had a forced relocation to Los Angeles for work. Of course the penalty to back out of the lease would have been devastating. I reached out to Ali as she had experience with the building and area, and after just one phone call she knew exactly what I needed and exactly what to do. Bear in mind, I was in Los Angeles before I even reached out to her, and we never even had to meet in person. She swiftly got photos and a listing up, drummed up interest, and was able to close with the perfect tenant. This could not have been easier, more low-maintenance, or less painful. Ali is a true professional and I cannot recommend her enough.
Jason W.
Working with Ali was a dream come true, and I'll definitely recommend her to friends looking for a broker. Ali made the often stressful process of looking for a home considerably less so with her stellar professionalism. She was punctual, thorough, a good listener, a hard worker, reliable and has an excellent knowledge of New York real estate. Ali made every step of the apartment hunt calm and even fun. By the end, when she had to put a board package together, I had total faith that she had the attention to detail necessary to do so effectively. What impressed me the most about Ali was her honesty and how easy it felt to communicate with her. I never felt pressured by her in any direction while also feeling that I was getting her true opinion. I recommend Ali to everyone and especially those for whom communication, responsibility, professionalism, and consistency are valued.
Maya Rock
I couldn't have had a better experience with Ali! I was connected with her after reaching out to a few buildings in NYC and she helped us find and navigate our first apartment rental in the city. We started our search with Ali over the summer when we were just simply trying to get a lay of the land, and then in January when we were ready to move in, we reconnected and found our new apartment within a week. We are absolutely thrilled – I cannot recommend Ali highly enough! Ali was patient, highly knowledgeable about the city, New York real estate, and the ins-and-outs of renting (it's a very complicated process that she made very easy!) She was incredibly flexible and accommodating in scheduling viewings and generous in giving detailed feedback and notes after each. She took the time to read through our lease and contracts, helped us set realistic expectations throughout the process, and basically guided us every step of the way. My boyfriend and I felt tremendously grateful for her guidance. She was professional and responded quickly whether by email or text. Also important to us was the fact that she put absolutely no pressure on us to choose a rental. Moreover, she is highly attentive to detail, and provided information in an even-handed, non-judgmental, manner, and was unfazed by several course-changes in what we were looking for. Bottom line – I can't imagine having a more positive experience and recommend her without reservation to anyone looking to rent in this stressful market. Thanks Ali!
Olivia C.
Ali P. was so great to work with!! She listened to our needs, produced great options/results, and did it all with a smile and great attitude! She does all the homework that makes apartment hunting difficult and exhausting. I would highly recommend working with her, as you will be very satisfied! I have zero complaints on working with her or Elegran Real Estate.
Tatiana B.
Working with Ali was an absolute pleasure. From the outset, she was responsive to all of our requests, understood our must-haves, and used her experience to place us in a wonderful apartment. Following our move in, Ali continued her attentiveness by sending a welcome note, and continuing to work on our behalf to make sure that any matters needing attention from the building management were addressed. While we have no plans to move, I know for certain that we will be contacting Ali when we're ready to do so.
Ian C.
Apartment hunting has never been easier thanks to Ali! From the very beginning of getting to know my wants and needs to signing the lease and getting my keys, Ali was an incredible person to work with every step of the way. Her professionalism, genuine desire to find something I'd be happy with, and southern charm made the entire experience easy and stress free. Thanks to Ali I found an amazing apartment that I am very happy to call my new home. If I'm ever in the market again, Ali is the first person I will turn to for help.
Brett B.
Ali Petlin is a gem! Apartment hunting is a stressful and emotional task, and Ali understands that. She truly cares about your wants and needs. The client's comfort and happiness are her priorities throughout the entire process - from initial conversations to putting your new keys in the door. We found the perfect place and Ali worked diligently to make it a reality. She was always available for questions and concerns, made sure to keep us informed on every movement, and accompanied every step of the way. We are so happy with our new home and know we couldn't have done it without her.
Molly C. & Dr. Hunter S.
I had an amazing experience with Elegran when I moved this past February. I've been in NYC for 8 years and have worked with about a dozen real estate agents in that time for various reasons. When looking for a new apartment this time though my roommate got in touch with Ali at Elegran somehow. I had not heard of them and was skeptical but Ali was simply the best I've seen. She was incredibly punctual (a rarity in NYC real estate agents), she was informed, friendly and what struck me the most was her genuine interest in finding us something we would like rather than just trying to sell us something for the sake of making the sale (also a rarity in NYC real estate agents.) She was also super patient with us. We had her show us quite a few apartments before we found the one we ended up moving into and once we decided to move in we had a few difficulties (on our end) getting a lease signed. Ali was great through the entire experience and we're convinced she did some pushing on her end to help us get into the apartment we fell so in love with. If the rest of the staff at Elegran is anything like Ali then this company is as top notch as they come. I will definitely be reaching back out to Ali and Elegran the next time I'm in the market for an apartment and will be recommending them to all my friends.
Liam W.
We couldn't be happier with Ali. She took our budget and location preferences and found us amazing options and we're delighted with our new home. She worked diligently on our behalf, was always easy to get a hold of, and has helped us well beyond our lease signing and move-in date. Above all, Ali is kind and honest, and we dearly appreciate that. We'd recommend her to anyone.
Noah & Jaqueleen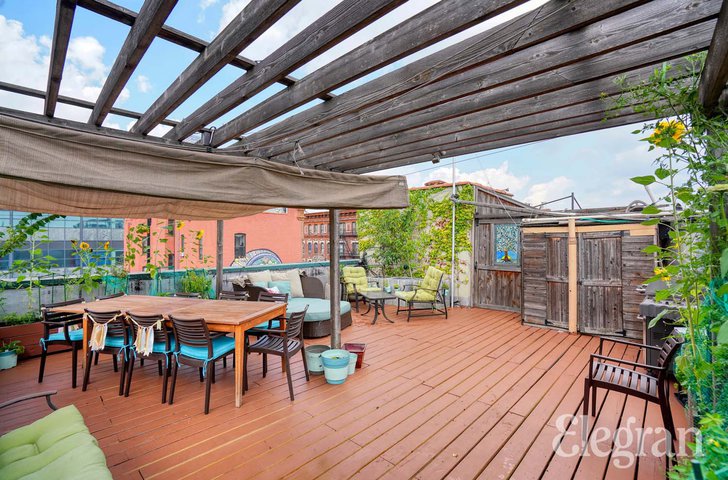 Condominium in East Harlem
$700,000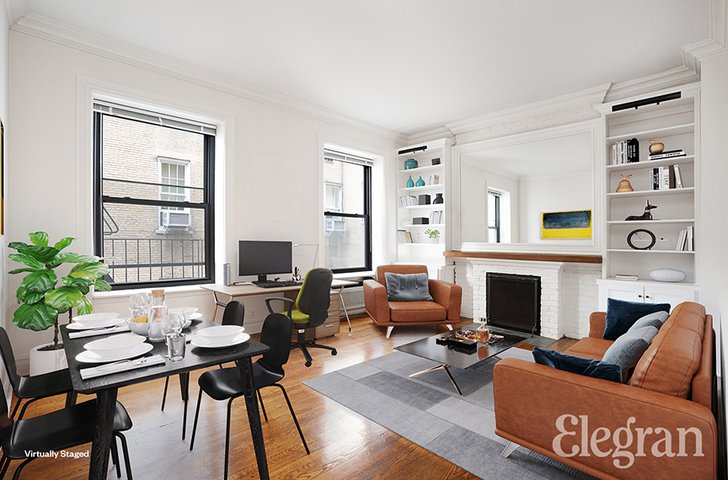 Co-operative in Lenox Hill
$675,000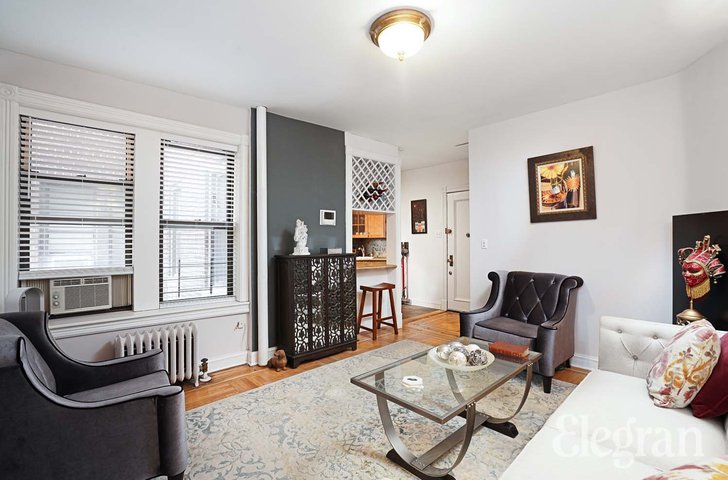 Co-operative in Upper West Side
$585,000
169 State Street, Townhouse
33 Riverside Drive, 4A
161 North 4th Street, 4A
280 Park Avenue South, 23C
522A Macdonough Street, Townhouse
64 West 89th Street, 2F
164 West 79th Street, 1A
1175 York Avenue, 8C
1174 York Avenue, 8C
169 State Street, Townhouse
33 Riverside Drive, 4A
161 North 4th Street, 4A
280 Park Avenue South, 23C
522A Macdonough Street, Townhouse
64 West 89th Street, 2F
164 West 79th Street, 1A
1175 York Avenue, 8C
1174 York Avenue, 8C
111 Fulton Street, Apt 518
330 East 38th Street, 16B
705 Carroll Street, 3R
630 First Avenue, 32E
303 West 66th Street, 10JE
380 Lenox Avenue, 3A
440 East 56th Street, 1G
71 Nassau Street, 4C
452 West 19th Street, Apt 4A
93 MacDougal Street, 8
1059 Manhattan Avenue, 5D
227 East 87th Street, D
205 East 22nd Street, Apt 6J
25 Broad Street, 4K
408 Saint Johns Place, Brooklyn NY, APT 5B
60 East 9th Street, Apt 228
201 East 25th Street, 9E
652 Lafayette Avenue, 1
310 East 46th Street, 5C
303 West 66th Street, 2KW
55 East 65th Street, 4A
25-40 31st Avenue, 3L
299 Pearl Street, 2F
324 Pearl Street, 2C
360 Cabrini Boulevard, 1F
360 Cabrini Blvd, Apt 3H
165 West End Avenue, 7G
325 West 45th Street, 203