Chris Fry
Licensed Real Estate Salesperson
About Chris
Bio
Tenacious. Noteworthy. Genuinely Trustworthy. Chris never rests on his laurels, evidenced by his esteemed reputation and incredible production statistics. He is consistently a top national producer and in his entire real estate career, he has sold over $2 Billion and more than 1900 residences. Specializing in luxury homes, Chris has marketed and sold properties ranging from magnificent townhomes to iconic residences at The Plaza, to The Pierre, MoMa Tower, and 111 West 57th Street to name a few. He considers it a privilege to work with his clients in buying, selling, renting, or investing in properties both on and off market throughout New York City. While working with the Moinian development group, Chris sold 80% of the units available in a building while working alongside four other agents on the project, who made up the other 20% of sales. One year, Chris beat his personal record and achieved over 144 sales in one year. When Chris commits to a listing, with his hands-on approach and loyalty, clients know that he is reliable and available to them at all times. Chris has a proven track record of delivering results at any price point. He is also proud of his referral network of international and domestic clients from across the globe including Asia, Canada, Central and South America, and Europe. Chris has also sold luxury homes at some of North America's most well-known golf and ski resorts for the Intrawest Corporation which also allowed him to ski some of the best mountains in the world. Chris attended Old Dominion University in Virginia on a full athletic scholarship choosing baseball over football out of high school. He received his B.S. in Business Administration with a concentration in Sales and Marketing. Chris values quality time spent with his wife Amanda, son Ronan and daughter Emerson, along with their beloved golden retriever Cooper. Chris considers himself very fortunate in life - to be able to simultaneously live out his personal and professional ambitions with real estate and family.
Testimonials
The best in the business. Chris is knowledgeable, patient and a master negotiator. Wouldn't trust anyone else for my real estate needs! He showed us many apartments without pressuring us before we found the "just right" unit for us. And when it came time to bid he navigated that process beautifully.
Rich S.
I can not say enough Good Words, for Chris Fry, who recently helped us buy an upper east side condo in Manhattan. Chris was honest, professional, respectful and 'on time', every time we met. Each time we met with him, we realized, that how patient and caring he was, addressing our concerns and questions with details and honest answers. Even if we had not bought the first apartment we saw, we would have stayed with him, in our search for the right place for us. He won our confidence and trust within moments of our first meeting. In addition he was diligent enough to follow thru after we moved in, to check whether 'everything was OK'. I am quite pleased to say that in modern days to see this degree of professionalism and respect is rare. Without any hesitation, I would recommend Chris Fry from Elegran, if you are looking to buy or sell an apartment or a home in the New York area. He clearly gets 5 stars from us.
Jatin Shah, MD
My name is Kenneth Beasley and I have been involved every aspect of Real Estate over the past 25 years. In states like California, Nevada and New York, I have taught seminars ranging from 1031 Tax Exchanges to first time ownerships and also have several published real estate books. I have been working with Christopher Fry, from ELEGRAN for the past year. Chris, not only sold our beautiful unit at the "LINK" for top dollar, but was able to get the seller to work with us in a stressful move under a time restraint. I have personally seen Chris give me, a seasoned professional, excellent advice that saved us money and resulted in a substantial profit. When the sale was completed, Mr. Fry followed up and was so professional, that I recommended another seller in the Links to use his services. The outcome of my friend sale was great and made me feel good about having him use Chris. If you want to buy or sell Real Estate in the New York area, I know you will benefit by contacting Christopher Fry, the outcome will be beneficial.
Kenneth Beasley
I met Chris at one of the open houses in Manhattan and he was very attentive to my needs. I had worked with other real estate agents before but they didn't listen to what I wanted. Chris is a people person and I love working with him. I had very specific buying criteria and Chris worked with me closely to identify the apartment that fit me. He was not pushy and demonstrated a great amount of patience throughout the apartment-hunting process which lasted for months. He eventually found me the apartment I wanted and worked side-by-side with me throughout the entire purchase process. I greatly appreciate Chris' help as he treated me with respect and patience.
A very satisfied customer, Irene
I met Chris in late 2012 during my search for an apartment in NYC. This was my first purchase in Manhattan and I was not very familiar with the neighborhood, nor the requirements of the co-op. Chris was very attentive to my needs and patient through out the entire process. I had very specific buying criteria and Chris worked with me closely to identify the apartment that fit my budget and neighborhood that I wanted. He was not pushy and demonstrated a great amount of patience throughout the apartment-hunting process which lasted for months. He also helped me find the right contractor for the renovation after the apartment was closed. I could not have gotten through the co-op process with out Chris' help. Chris is a great people person and I enjoyed very much working with him.
Phong
I was looking to sell my place in Manhattan to move in Brooklyn and Chris helped me on both transactions. He successfully sold my apartment in less than 30 days and set up the purchase in Brooklyn in perfect timing so that I could directly move from one place to the other. Thanks to his many years of experience, I could see that Chris had a great knowledge of the market and therefore made both deals run smoothly. Also, his sense of humor was much appreciated because it made this process much easier!
Ertem
In the past I had a bad first experience with another broker so I was reluctant and picky to select a new broker to sell my place. I decided to trust Chris who is very knowledgable thanks to his long experience in the industry, and it was a good choice! He not only sold my home quickly but also helped me to find a new place that fits my criteria in a very short amount of time. Chris always worked in my best interest and did not hesitate to fight for me when needed. I truly believe he is a good agent who loves what he does and I would strongly recommend anybody to work with him, either to find a new place or to sell their current place.
Young Y.
Chris has been referred to me and I couldn`t be more satisfied with his work! He rented out my place in a week, found the perfect tenant - and got me the price I wanted. The apartment was presented highly professional, with fantastic pictures. He guided and helped me through the whole process, there was nothing I had to worry about. Thank`s for the fantastic service Chris!
Claudia R.
As a foreigner purchasing in New York was an unknown process but Chris was always on my side to guide me throughout the apartment search and shared his knowledge with me. He was very patient and really tried to find the best fit for me. But at that time nothing on the market was appealing to me, so Chris decided to target a few buildings that I liked and directly contact a selection of owners. And this is how he found a great off-market property that I liked and purchased. Going through the application was a long path but thanks to hard work and patience we finally closed. Me and my wife couldn`t be happier with our new Park Avenue home! Chris also helped putting us in touch with contractors so that renovations could start right away after closing.If you are looking for something special - Chris is the man who gets it for you! I will definitely recommend him to my friends.
Oscar J.
Condominium in Nomad
$4,295,000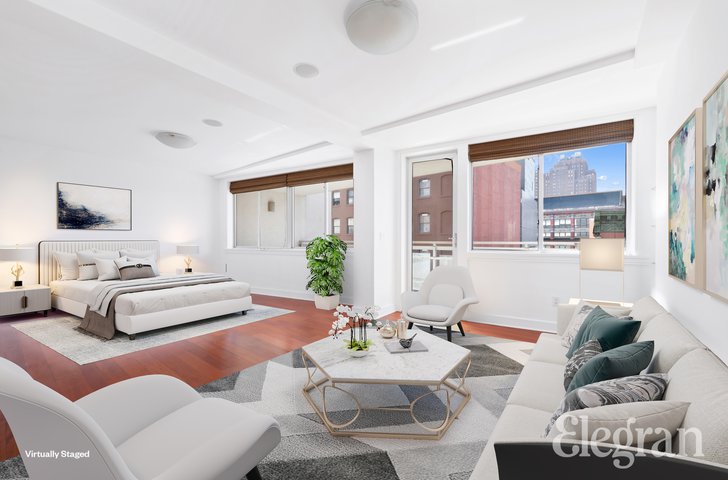 Condominium in Chinatown
$2,895,000
1 Central Park South, Apt. 201
55 W 17th PH 1801
23 Perry Street
795 Fifth Ave
151 East 78th St., Apt. 7
40 E 67th St
53 W 53rd St, 48-B (MoMA)
147 East 63rd St., Townhouse
50 Riverside Blvd., Apt. 17B
1 Central Park South, Apt. 201
55 W 17th PH 1801
23 Perry Street
795 Fifth Ave
151 East 78th St., Apt. 7
40 E 67th St
53 W 53rd St, 48-B (MoMA)
147 East 63rd St., Townhouse
50 Riverside Blvd., Apt. 17B
60 Riverside Blvd., PH-3702
60 Riverside Blvd., PH-3702
134 East 80th Street
111 W 57th St, APT 16S
182 East 94th St
50 Riverside Blvd., Apt. 14L
58 Downing Street
515 W 29th St, APT 9
58 Downing St
275 West 10th St., Apt 8A
953 Fifth Avenue, Apt. 5/6
43 West 64th St., Apt. 8D
310 East 53rd St., Apt. 24C
90 Furman St., Apt. N-804
50 West St., Apt. 46-B
30 West 63rd St., Apt. 21-ST
505 West End Ave, APT 11CD
12 Warren St, APT THS
350 East 82nd St., Apt. 18-AB
50 Riverside Blvd., Apt. 7B
515 East 72nd St., Apt. 38A
151 West 21st St., Apt. 7E
425 Fifth Ave., Apt. 51B
57 Reade St., Apt. 8E
555 West 59th St., Apt. 29C
10 West End Ave., Apt. 19C
515 East 72nd St., Apt. 38A
30 West St., Apt. 24A
303 East 33rd St., Apt. 8N
100 Riverside Blvd., Apt. 20E
181 E 73rd St, APT PHB
462 West 58th St., Apt. 4C
138 West 19th St., Apt. 4A
45 Park Ave., Apt. 1506
310 West 52nd St., Apt. 38J
247 West 46th St., Apt. 2702
310 West 52nd St., Apt. 12J
166 East 63rd St., Apt. 11F
350 West 42nd St., Apt. 27L
635 W 42nd St, PH-J
502 Park Ave
45 East 30th St., Apt. 10C
101 West 87th St., Apt. 306
50 Riverside Blvd., Apt. 6T
350 West 42nd St., Apt. 42A
350 West 42nd St., Apt. 51F
322 West 72nd St., Apt. 15C
150 Myrtle Ave., Apt. 3002
100 Riverside Blvd., Apt. 6J
100 Riverside Blvd., Apt. 8D
350 West 42nd St., Apt. 23E
419 West 55th St., Apt. 4B