John Dugan
Licensed Real Estate Salesperson
About John
Bio
A native New Yorker, John Dugan is the founder of The Home Team, created with the goal of exceeding his clients' needs with six dedicated team members. John and his team understand the deeply personal and emotional journey a real estate transaction can be, and the care and attention to detail that is required to help attain their goals and protect their interests. Being a father of 2 young boys he knows an apartment is not just size, price, location…
John's exceptional work ethic, loyalty, tenacity, leadership skills and dedication to service were forged early on in the United States Marine Corps as an Infantry Combat Team Leader, where he served overseas and, later, as a Chef de Cuisine in some of Manhattan's finest Michelin starred restaurants.
With his deeply held commitment to service and a fluent understanding in the science of the luxury new development market, the ins and outs of coops and condos and a unique perspective of townhome and multi family market to include 1031 exchange, John is your guy.
He prides himself on his total devotion to serving all of the needs different types of clients have whether international or domestic and sharing his expert knowledge of NYC itself. He is deeply immersed in its rich history and neighborhoods. He leads his team in being an excellent and active listener, an effective and proactive communicator as well as educator in all aspects of NYC real estate. John has the innate ability to assist his clients in organizing their finances and connecting them with his qualified network of professionals to ensure a smooth transaction, structured with their long term goals in mind.
John considers himself extremely fortunate to be able to share his passion for NYC while advising his clients through any market cycle. In 2021 alone, John and his team guided their clients through $40 million in sales and $500,000 in rentals and were consistently ranked one of the top producing teams at Elegran. He takes pride in protecting his client's interests throughout any transaction and is committed to being there every step of the way ensuring that YOU, the client, always comes first.
John resides in Manhattan with his wife Carmen and his two sons Jaxson, 7, and Lennox, 5.
Testimonials
John is a friendly and charming guy. He listens to what I need and definitely knows the neighborhoods. Recommend if you are a student looking for places to live.
Francis H.
John is, by far, the best of the best! I must have interviewed nearly ten brokers over the phone before talking with John. I knew he was the one immediately. He is from NYC and knows the area well. John did more than his due diligence in both preparing for my trip to NYC and spending as much time as it took during my stay to find the absolutely perfect home within my budget. He has a heart for his clients as big as Texas! John truly did what was necessary to meet all of my needs. He still checks in after nearly two years. If I had to describe John and his team in a few words I would describe him as 'Salt of the Earth'. So grateful to have John in my circle of friends!!!!
Cindy K.
John is an outstanding broker and by far the best that I have worked with in NYC. I have moved 4 times in the city, each time working with a different broker. No one compares to John. John is trustworthy, took special care for my situation, looked out for my best interest, and went out of his way to provide additional help on signing and moving arrangements. He also accommodated everything around my schedule and within my constraints. I will definitely be recommending John to anyone who needs a broker in NYC.
Chris M.
John was so phenomenal to work with. He helped us find our apt so quickly, was incredibly helpful in the process and we think of him as a friend now. He went above and beyond for us and we felt very cared for. Can't recommend him enough. Very good at what he does and wonderful guy!
Beaty L.
John is our go to guy! We needed to relocate as a family of 3 from Southern California in a very short summer turnaround. We let John know that we needed to have keys in hand in 7 days. The fact that we needed video showings, deposits, applications, and all extras completed within that window didn't deter John from sharing options with us and streamlining the entire process. He got us walking distance from my job and sons school, with all amenities. As a family relocating from one coast to another, John was able to give us a piece of mind as we transitioned to the city. He's knowledgeable about inventory, applications, commute, neighborhoods, and just overall property fit. He can find what you are looking for, while allowing you to direct the process as it fits your needs. We went through 3 other agents before we got to John. He's all you need!
Christopher S. D.
John is fantastic! From our first meeting he was friendly and had a great selection of apartments to show me. He was willing to work with my preferences and limitations, and he was dedicated to finding me a place quickly and with the smoothest transition. His knowledge about the neighborhoods in the city helped give perspective as well as being fun anecdotes to hear. He's a great guy and an even better agent!
Phaedra D.
John is amazing. He was so thorough, thoughtful and patient. He showed us the same apartment four different times, per our request. His communication and follow-up were great. We always felt looped in and listened to. He was not at all pushy. We never felt pressured. An overall genuine guy and great person to work with!
Victoria B.
I worked with John and his associate Eli to find my first apartment in New York City. I had a tight deadline as I was really looking to secure a place during the December holiday period prior to the new year. Despite the busy schedule of the holiday season, John and Eli were both incredibly helpful in making sure I was able to complete the application and get a contract for the unit I was interested in. As someone moving to the city for the first time, John and Eli really worked tirelessly to make sure the process was as smooth as possible. They answered emails quickly, even on weekends, and answered any questions I had. Overall great experience working with John and Eli, I recommend them to help find a place in New York!
Ian M.
John helped us find our rental apartment on the Upper West Side. He was amazing. Extremely professional, responsive and reassuring. Totally guided us through the whole process with ease and confidence. He only showed us properties that he knew would meet/exceed our expectations - made the most of our time and really delivered!
Jenny C.
We worked with John and Alexa when relocating to NYC from LA and we couldn't be happier with the experience. They were truly professional, friendly and down to earth - I'm so glad they were helping us navigate the rental market. Alexa was so efficient and the selection she showed us was varied and spot on. I felt like she really got us. It was like having the most savvy friend by our side, she even brought snacks for our toddler! We ended up with an apartment in Williamsburg and after 8 months we still love it! Warmly recommend the team and I'm so happy to know where to turn next time we move.
Linda C.
John Dugan was my broker. VERY NICE experience. John takes the time to listen carefully to your needs and create a great atmosphere based on trust. I really appreciate the values he represents, him and his firm. He knows what he is doing and will do his best to help you without doubt. Definitely one of the best brokers i dealt with for rentals.
Alex B.
John Dugan is one of the best brokers I've ever worked with. The only thing I hate more than moving is brokers BUT John changed all that. He was really honest and upfront which, as I'm sure you know, is rare. I was shocked at the fact that there wasn't any sketchiness involved. He listened to my preferences and followed thorough without being pushy. John I can''t thank you enough! But one more time for the road....thanks for being so professional and diligent!
Erica P.
John Dugan is truly a gem in the world of real estate brokers! He listens, he is kind and genuine. Best of all he is not pushy and wants the best best for his clients! He is responsive both with email and phone calls....highly recommend!
Vicky W.
John Dugan came through for us with flying colors. As a mom concerned for her daughter's safety, accessibility to her University classes and good neighborhood environment, I made the decision to go with John after conversations with several agents/brokers. Mr. Dugan did not disappoint. I truly believe he put himself in my shoes 100% and sought to find the right apartment within our budget that would make everyone happy. He showed us many places in different neighborhoods so that we could truly see what we were up against. He worked diligently. My family is beyond appreciative of John's efforts and will encourage anyone seeking a place to live in NYC to look no further than John Dugan. Thank you so much!!!
Cindy K.
John Dugan- Broker of the year! My roommate and I are recent college grads moving to NYC. We were referred to John Dugan who worked diligently with our conflicting schedules and deadline to help us find the perfect home! Before hitting the streets, John spent time finding out exactly what we wanted so that we could use our "hunting" time efficiently. He is a great listener but also a native of New York so his advice was extremely helpful! John sincerely cares about the interests and needs of his clients. Not only did we find an apartment but we had fun while doing so! John is exceptionally knowledgable of the city and knows the best restaurants in town. He went above and beyond to show us the best apartments that fit our criteria. John is personable, hardworking, honest, positive, and relentless! Thank you John! You are the best!!!
Kalen B.
Ask for John Dugan - getting this broker was one of the best investments I ever made..Had a seriously tight budget for NYC but he put work into making my new lease a catch with its price and location..these leasing managers and landlords see hundreds of brokers a week but his people skills and professionalism did justice..cant go wrong.
Eli G.
My friends and I worked with John Dugan and we couldn't have been happier with the service he provided. He went above and beyond to make sure we saw the listings we wanted -- even going so far as to meeting us at 8 am so we could all get to work on time. I've worked with many brokers before, and I can honestly say that John has been the best.
Katherine B.
I am not one to write reviews, but I had to write one for John Dugan as he was the best broker to work with. I moved across the country by myself not knowing a single thing about apartments in New York and if it wasn't for John I would not have the place I am in now. He helped me find my apartment just in one day, he was so helpful, insightful, and the nicest broker you will ever meet. He clearly cares about his clients and wants to make sure they have the best and smoothest experience, because searching for an apartment is never easy, but John made it as easy as it gets. I highly recommend John he will make sure you find your home!
Nicole E.
I have lived in Manhattan (and multiple apartments in multiple neighborhoods) over the past 20 years, and my experience with John Dugan was by far one of the easiest and most efficient experiences with a broker. He is from NY and knows the city and neighborhoods very well, was extremely prompt with responses, listened to what I was looking for, and was able to show me a large range of apartments at my price point (and nothing extra). We found my apartment in one afternoon and he was able to negotiate a better price for me...within 2 days, we had a signed lease, exactly what I was looking for, in a place I am thrilled about! In addition to being extremely professional, John is down to earth, and just a really nice and honest guy. He went above and beyond what most brokers would do...including running across town to deliver my lease, and work around my difficult schedule. I would highly recommend John Dugan as a broker, and would use his services again if the need ever arose!
Genevieve A.
John Dugan and Anchor Associates made my first time renting in NYC a breeze! Unlike many brokers, John actually took the time to find out our needs, line up apartment viewings (12 in one day) that were within our budget, and then stayed persistent with the rental management company throughout the process. He was knowledgeable about the areas and the application process, answered all of my questions, and was genuinely interested that I felt great in my new home. While I doubt we will be moving anytime soon, in the future we will definitely work with John again!
Noelle K.
John Dugan was an absolute pleasure to work with - my roommate and I found him to be knowledgeable, patient, and very thorough. He was extremely professional throughout the entire process, and made sure that all of our questions and concerns were appropriately addressed. The process of searching for an apartment in NYC can be extremely daunting and stressful, and John made it a painless process for us. If you are looking to move in NYC, John is your man! Highly recommended!
Courtney P.
I've had the greatest experience working with John Dugan! My hunt for an apartment started a couple of months ago and John can tell you that I was very particular about the type of apartment I wanted and the area that I wanted it in. John was more than attentive, efficient and hard working..he was patient with me and my search which seemed to have dragged on for a while. After the first round of searches I decided to give up on the apartment hunt for a while I stayed with some friends yet John would check in on me regularly, even if it was just to say hello. We eventually reconnected a couple of weeks ago and long behold I was able to sign a lease within a space of a couple of days. It really does help that he had such extensive knowledge of the city as well as good relations with the leasing agencies. I don''t think I've ever met a broker who is so eager to help and it''s all thanks to him that I am now a tenant in a beautiful Upper East Side apartment! Would recommend him without hesitation! Thank you John, you''re simply the best!
Eloise R.
Our experience working with John Dugan was as "good as it gets". We needed someone very familiar and knowledgeable with the NYC apartment rental market since we are not from NY. We spent two days with John looking at multiple apartments, from the Lower East Side to the Upper East Side. John was incredibly flexible and patient, and had an incredible knowledge of every aspect - apartments, restaurants, tourist attractions, night life, etc. - of NYC being a native New Yorker, which was invaluable to us. We have already referred John to another family member, as well as another family friend, and we are confident that they will have the same incredibly positive experience with him that we did. My wife and I highly recommend John Dugan and Anchor Associates.
Dan O.
My family and I had a wonderful experience searching for apartments with John. John is someone who will work tirelessly to make sure you find your perfect place. He listened to my concerns and was genuinely invested in my search. I always felt comfortable knowing that John approved of a certain apartment. I am happy to call John a friend now, and would instantly recommend him to anyone who is looking for apartments in the city. John is the man!
Catherine V.
John Dugan was fantastic to work with! He made the painful process of looking at lots of apartments easy and efficient! He showed us around for 3 days until we finally found a great apartment! When we move again, I'm definitely reaching out to him. Highly recommended!
Niclas B.
I really can't rave enough about John. I had sworn off brokers and had no interest in working with one when I met him, he's clearly the exception and not the rule in this industry. I feel like saying he goes above and beyond doesn't give him the justice he deserves, he really is a rare find and working with him is a game changer. I can''t recommend him enough, he won't let you down
Courtney Q.
5 stars is not enough for this guy! The words that instantly come to mind to describe John are knowledgeable (born and raised in the city), personable (you'll want to invite him and his family over for dinner), thorough, tenacious for his clients and all around real estate rock star! I've had two apartments in NYC - the first one I secured on my own and it was every bit the nightmare I was afraid it would be. Then I had a random conversation with a woman on a SWA flight from Dallas to NYC who told me how she moved her daughter to NYC and used this agent named John and could not stop raving about him. I wasn't looking to make a move at the time and had heard less than positive stories about NYC agents, but went ahead and snapped a pic of his contact info to be polite and "just in case". Two months later I found out I needed to move and after one or two calls on my own decided I'd give an agent a try and went scrolling for John's info - by far that was the best picture I've ever taken! John has a knack for not wasting time without being abrupt. On our first call he explained his background and then asked me what I was looking for in my new place. He knew the right questions to ask that go far beyond price- what could I not live without? View? Nightlife? Did I need to be near a certain subway or bus route for work? Was I open to different areas? After we nailed down the basics he went to work - and man does he go to work! We spent a total of about 8 hours over 2 days looking at a fantastic variety of units - he set up the appointments, knew the promotions/deals of each, pointed out features in each neighborhood, etc. And he obviously *listens* to his clients - every apartment we looked at included my top priorities. I can't stress enough how important it is to work with an agent who knows the city as intimately as John does. I thought I wanted to stay downtown, but ended up in a different neighborhood I would have never considered - and it''s even more fabulous that I imagined. Because of his research, I ended up in a brand new high rise with 3 months free rent and a list of other perks. The application process was of course painful (NYC and their rental nonsense - ugh), but John ran interference and did all the leg work for me until the process was completed. Honestly, I cannot fathom having to go through that on my own. Net/net - Call John Dugan, and get ready enjoy your new place in the city!
Christine D.
I was very fearful of the whole process of finding an apartment in NYC until I found John Dugan. John listened to all my needs as a college student and was very honest about what I could get. He reassured me not get get discouraged and led me to my new apartment which I love so much! He's so genuine and, unlike other brokers I'd met with, he really cared about getting me into a place I'd really love. I've already recommended him to everyone I know and continue to do so. If you''re looking for a broker please contact John, he's the best!
Michelle D.
John Dugan is an amazing broker. We had a unique set of requests, and John spent an enormous amount of time looking for our dream apartment. He is personable, friendly, funny, and most importantly, very professional and knowledgeable. He went above and beyond to help us, and I would recommend him to anyone looking for an apartment. He''s a true New Yorker and will find you exactly what you are looking for! Thank you John!
Gretchen K.
Experienced professional, a straight shooter, trustworthy (a word I don't normally use when describing someone in sales). My daughter and her roommate, who will be college juniors in the fall, were having a really difficult time trying to find a nice two bedroom apartment in a desirable neighborhood in NYC, and within close proximity to their school. They were in contact with a few different brokers, searched day and night on all the apartment rental websites looking for no fee or low fee apartments that fit their budget, and they attended several Open Houses. After exhausting all efforts and coming up disappointingly short each time, they finally found John. He was an absolute pleasure to deal with, and he immediately put the girls' minds at ease. John took the girls under his wing, treating them like he would treat his own sisters. He even treated them to lunch! John found the girls a beautiful studio apartment, in a luxury building, in the financial district. The apartment featured a home office that could serve as a bedroom for one of the girls, and John pointed out that if they put up a wall and divided the living room, they could have the second bedroom they were hoping for. The perfect solution! JOHN was the perfect solution. I highly recommend you reach out to John Dugan for all your apartment rental needs, and recommend him to family and friends too! You won't be sorry. He really is a breath of fresh air. Thank you, John!
Gina Y.
My roommate and I recently began our apartment search and had pretty specific needs as to what we had to find and became very discouraged when trying to search on our own. As soon as we found John Dugan our search became much more productive and whole lot easier. He truly took the time to listen to our needs and worked hard to show us several different options to see what worked for us and in the end, placed us in a great apartment. He really made what is usually a stressful process into one that was very enjoyable. I would highly recommend him as a broker to anyone in search of a new place to live. Thanks so much John!
Marissa Y.
John Dugan was extremely helpful throughout my apartment search. He was very straightforward and brought me only to apartments that were in our criteria. I would highly recommend him.
Dante O.
I reached out to John Dugan when I found out my son accepted a job in NYC. He was helpful from the first email. He answered all of my questions, and kept us informed about the process. He showed the boys apartments, and although they chose one listed by another company, John sent us all emails telling us he is still there to help with anything they need, now or in the future! He gave tips for scheduling cable and electric hook ups, etc! Truly a class act. If my son needs to move in the future, we will be calling John Dugan.
Anne L.
John Dugan worked with my son to procure an apartment in NYC. He was extremely accommodating - answering my questions and ensuring that all deadlines were met. He was upfront and extremely knowledgeable about the financial workings of the process. Above all, John was sincere about helping my son, and more importantly, about building relationships for the long-term. Thanks John for a seamless and professional experience.
Jaishree K.
This review is for John Dugan. John was referred to me through family friends and I'm delighted with their referral as he was a pleasure to work with. Being new to the city I'm sure a lot of brokers would have tried to take advantage of my inexperience in the market. John, however was very professional and most importantly honest from the beginning - he''s left me with a solid understanding of the real estate market in NYC and most importantly, exactly what I was looking for in an apartment in the West Village. I couldn't recommend anyone more than John.
Niall M.
This review is for John Dugan. A very kind, and super helpful guy. He made finding an apartment easy and stress-free!! Just a really pleasure working with him.
Dennis
John Dugan--he's the one you need if you're looking for an apartment in NYC. Wie were really lucky to find this guy! He showed us some great places in our price range and found THE best place because of him.
Matthew
We could not be happier after working with John Dugan. He found multiple apartments that fit our requirements quickly and we settled on a place within only a few days of looking. Very easy to work with. Highly recommended!
Matt
John Dugan is far beyond "as good as it gets" for a person looking for a miracle in New York City. I was looking for a rent-stabilized one bedroom in a decent safe building and happened across an ad for something John was showing in an elegant part of the city I long had yearned to live in. I read his fabulous reviews and went to see the apt. first thing but I was second on the list for the showing and the person before me instantly took the apt. I told John I just had tears in my eyes at the disappointment from just looking at the clean lovely lobby of the building. Unbelievably, almost 3 weeks later and after I had seen many awful dumps, I got a call from John out of the blue. He remembered me (phenomenally) and had saved my number, saying that something had come up in the twin building next door -- a one bedroom and rent-stabilized!!!! He told me he hadn't even put the ad on the internet yet but remembered how I loved the building and asked would I want to see it right away and could I make it in an hour or so. Miracle of miracles -- although a walk-up -- the apt. was absolutely charming -- packed with old New York charm which we both loved!!! I took it immediately! John's depth of experience both as a Marine and a Chef de Cuisine and as a native New Yorker who lived in all sorts of apartments as a child, and his instinctive intuition about what people really need and like, and also as a NYC family man, make him delightful to be with and talk to and trust. He is a straight shooter and dedicated worker....He put up with all my questions and a few freak out moments when I got the lease to sign and did not understand certain things as I was new to rent stabilized leases. He brought in experts from the firm in this area who explained in detail everything before I signed on the dotted line. They were willing to spend a lot of time with me and were very intelligent, helpful and honest. People who say he's the best are not exaggerating! Thanks so so much John and thanks also to the whole staff there at Anchor who helped me. I owe you a big present for this John!!!!
Mary
I can't believe I gave a NYC realtor 5 stars but John Dugan really deserves it. He's very knowledgeable about the rental market, he's direct and does not show crappy apartments. I would not hesitate to recommend him. Don't bother looking any further for a realtor - just call John Dugan!
Margot B.
John Dugan was extremely helpful and knowledgeable in helping my wife and I during our NYC apartment search. He is very professional and I highly recommend him.
Warren V.
I had the pleasure of working with John Dugan in trying to find an apartment for myself and my friend. John worked tirelessly to find places under, around, and slightly above our budget in order to give us the total picture when we were looking for a place. He was direct and honest at all times, and he made the experience not only tolerable, but fun as well. There really probably isn''t a better broker in the city--do yourself a favor and work with John! Thanks for everything John!
Grisham B.
It was an absolute pleasure working with John Dugan. My husband and I were relocating from Cleveland and as a native New Yorker, John was instrumental in helping us navigate the Manhattan rental market. John was informative, patient, and an overall professional. I would highly recommend John Dugan for anyone looking to relocate to the city, or for anyone who is looking for a better broker experience. John is the BEST!
Alexis
John is wonderful! We are so lucky to have worked with him; he is trustworthy and fantastic at his job. John provided us with excellent recommendations throughout the process of looking for an apartment. He showed us a wide range of differing apartments in different areas, yet he really adapted and personalized our search based off of our reactions and the criteria we specified. Not only was he a pleasure to work with during the search, but he has helped us with our move after we found a place by providing referrals which really helped with the cost. His NYC expertise has also become particularly helpful in making restaurant decisions, he knows all the best places! Thanks for all your help John!
Rachel M.
John Dugan and Elliot Garcia were the amazing duo! First, I must say that these two guys have so much integrity. John must have walked with me to see 6-7 apts in the East Village (an area my partner and I were considering) on a very hot day!!! We were both sweating up a storm and not one time did John ever complain. He was courteous, friendly and professional. Following, my partner and I met Elliot who works with John because we wanted to check out FIDI. Elliot met my partner on day one, came all the way downtown on day two just for me because I couldn't be there the day before and then a third time for the closure on an apt. we decided on an apt in FIDI. Elliot started to feel like an extension of us. He too was friendly, professional and courteous but even began to feel like a familiar friend. This was truly a wonderful experience because there are a lot of agents/brokers out there with trickery but these two gentlemen were top notch!
John
John is hands down the best broker in New York City you can find. He is personable, kind, hardworking, and dedicated to his job. John worked closely with me to help me find the right apartment for me. He provided valuable insight and helped me understand what it was I was really looking for. John also provided a much needed emotional support, reassuring me that at the end of the apartment hunt, I would find a place that I truly loved--and he was 100% right. At one point, my application for an apartment was declined. Upon his own volition, John personally went back to the building manager's office and asked them to take a second look at my application. I am now living in that building. If it were not for John's persistence, I would not be as happy as I am now in my new home. I highly recommend using John as your broker. He is a good man and does not see you as just another opportunity for him to make a profit. You will not be disappointed!
Natalie D.
I was connected to John through a recommendation of a family friend, and in the future I would pass along the same favor. John helped me not once but twice (after a roommate fell through - nothing on his end) find a great apartment. He was also extremely easy to communicate with. He responded very quickly both through email or text whenever we had a question, and overall made what would have been a nightmare of a lease signing process very bearable. And unlike your typical broker, John was extremely welcoming and kind. He always had a great attitude and we could tell he cared about finding us the right spot. Moving to the city would have been way more stressful than I can imagine without his help.
Kyle K.
John is as good a broker as you will ever find in New York. Two things about me: I never write reviews and I distrust brokers. So consider this the worthwhile opinion of a skeptic. :) I looked at probably 50 apartments on UES before hooking up with John. He showed me two places I loved within three days, far better than anything else I had seen. I was second in line on the first application and ended up getting the second place. I've been there for a month and love it! John was honest about every place we visited, all aspects - the good and the bad; I never felt pressured; and he had great apartments to show. For the place I ended up getting, John emailed on Friday that an apartment just came on the market that he knew I would like, but that it would probably go over the weekend. Normally my BS radar would be screaming but he just isn't like that. We looked after work and submitted the application within an hour (it was THAT perfect). And sure enough, the management company confirmed on Monday, they had several other applications over the weekend. A trustworthy broker who is actually concerned about getting you a place you love - not with unloading stock and grabbing commissions... What a concept!! I've shopped for apartments four times in NY and each time was a nightmare. And I was once again down to the last minute after not finding anything I liked for a month. If you've been there, you know.... ugh! If you''re serious about finding a great place and you have the opportunity to work with John, based on my experience, it will eliminate the headaches and probably land you that dream apartment.
Chris N.
Not only is John the best broker in NYC will find hands down, he is also one of the best people I have ever had the pleasure of working with on anything! I am so glad I found him seriously. I really couldn't have done my move without him. From day one he was super nice, professional, up front and helpful and I see him now as not just a broker but an actual friend. :) When I was looking for an apartment I was really tight on time as I was going away on vacation and then was going to be back in Ireland over the holiday period. I wanted to secure a place before going home for the holidays so myself and my fiancé would have it to move into coming back in Jan. John was really so helpful and accommodating and made the whole thing really stress-free. The first time I spoke to him he spent nearly an hour on the phone explaining all the in's and out's of NYC renting (as someone new to it all) and listened to exactly what I was looking for. He showed me various different places to help me refine my search and ultimately found us the most perfect apartment that we are so delighted with. It's literally everything we were looking for and most importantly within our budget too! I cannot stop talking about what a good experience I had with John as my broker and would HIGHLY recommend him to anyone!! If your looking for a broker do yourself a favor and get in touch with John! :)
Diana D.
My fiance and I worked with John in applying for and securing our apartment. He's no-nonsense (which is crucial) and has been incredibly helpful and upbeat the whole time. I appreciated his candid advice on the units we were considering, even the places that had nothing to do with him. I felt he genuinely had my back. He facetimed my fiance, who was in Boston, to show him a unit, which was above and beyond. I highly recommend him!
Brooke E.
John was a great help in finding and coordinating a new apartment for my roommate and I. He even assisted when my roommate and I hit a snag with our move in date. Definitely recommend him to anyone looking for a new place.
Connor M.
We had a great experience with John. He helped us with our recent move into the Empire House, and made the process go very smoothly.
Niketh V.
John was a great help finding our ideal apartment in "Empire House" on the UES, and getting us into it too - he walked us through the process with confidence and care, plenty of follow-up to make sure all went well - a pleasure working with him!
Lou C.
John was by far one of easiest and most dedicated brokers I''ve worked with in NYC! From beginning to end (which we all know can be a process in NYC), he was very easy to get in touch with, answered all of my questions, and was a very kind and personable. He provided both my husband and I with all the information we needed to navigate the process and really understood what we were looking for when choosing our next home. He also made the application process very smooth and remained in communication until my questions were answered. We would highly recommend John when searching for an apartment in NYC!
Abigail T.
John is a great broker and is dedicated to making sure his clients are happy. I met John while touring an apartment at the Empire House in NYC. He was personable, kind and approachable. I was impressed by his knowledge of not only the building, but also the overall market. He helped us navigate the entire application process from start to finish. Even after we signed a lease, John continued to provide support by sending us information on movers, cable providers, etc. Overall, we had a great experience working with John and we hope to work with him again in the future.
Mike A.
After being heavily recommended by a co-worker, I gave John a call and was subsequently met with the upmost attention. He's no-nonsense, to-the-point, and his overall sense of urgency and resourcefulness is a rarity in a sea of people who unfortunately don't deliver or just want an easy payday. I have experience with other brokers in NYC but only John has got me writing a review on Yelp; given the end result of my apartment and most importantly the whole process of finding it. He's extremely friendly and the the overall professionalism I was met with made me feel like I was in good hands. His personality and work ethic is far from being a "facade;" he provides RESULTS. The sheer attention I received in filtering my personal options and following through with what I wanted was pleasantly overwhelming when thinking about all the other clients he was equally working with simultaneously. John's a Native New Yorker and the way he combines his raw intensity with the upmost expertise in the current real estate scene puts him at the top of the market of brokers. How comfortable I felt in such a competitive scene hit me personally and the whole sense of having the best-of-the-best having my back should be shared.
Eli G.
We could not have had a better experience working with John. We met him a few months before our desired apartment was available. We kept checking in and he immediately thought of us when a unit became available. He was extremely diligent, knowledgeable and an absolute pleasure to work with. We would absolutely recommend him to a friend!
Marni P.
I'm so glad my fiance and I found John to help us find our first NYC apartment. We were expecting the process to be a long arduous one, but from the very beginning, John made the process simple and smooth. His knowledge of the city and different areas really helped us with our decision. From the beginning you can tell John really cares about helping you find an apartment you love. It was a pleasure working with him and we will absolutely be working with him in the future!
Brian R.
It was a pleasure to work with John! He loves what he does and his work shows it! Finding our apartment was an easy, fun process - even with varying opinions from our end. He is friendly, kind, professional, and dedicated. Would highly recommend to anyone looking for your perfect NYC apartment.
Jen C.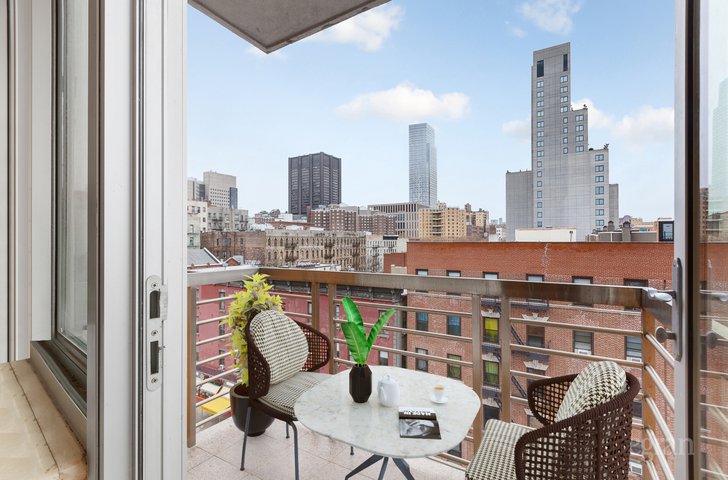 Condominium in East Harlem
$985,000
Condominium in East Harlem
$725,000
Condominium in East Harlem
$710,000
277 Greene Avenue
543 West 122nd Street #25A
1 Morton Square #7CE
1 Clinton Street #4J
245 West 19th Street #PH2
22 Warren Street
180 Front Street #7E
160 Carroll Street #3
70 East 10th Street #3V
277 Greene Avenue
543 West 122nd Street #25A
1 Morton Square #7CE
1 Clinton Street #4J
245 West 19th Street #PH2
22 Warren Street
180 Front Street #7E
160 Carroll Street #3
70 East 10th Street #3V
101 East 2nd Street #2B
196 East 75th Street #19A
315 East 72nd Street #14FG
3 King Street #4
201 West 89th Street #6G
23 West 116th Street #3J
99 morningside avenue 4c
143 East 34th Street #14N
1601 Third Avenue #29K
47-34 11th Street #603
61 West 9th 3D
1 City Point #37D
167 East 82nd Street #7D
211 thonpson unit 4A
420 West 25th Street #2J
400 West 23rd Street #4L
15 William Street #8G
121 East 23rd Street #8H
251 East 32nd Street #10B
66 North 1st Street #2D
160 Ninth Avenue #1F
204 21st Street #4B
1991 Broadway #4A
170 West End Avenue #9J
250 East 40th Street #9D
315 Gates Ave 4N
431 East 82nd Street #5B
7 Park Avenue #54
48 West 138th Street #5A
130 W 71st Street #1