Luke Whittle
Licensed Real Estate Salesperson
About Luke
Bio
After growing up in the UK, Luke Whittle spent 12 years traveling to dozens of countries and learning from their diverse cultures. During these years he met a retired Wall Street CEO who had faith in him, and convinced him to try his hand with sales in NYC real estate. They made a deal that if Luke got his real estate license, he could sell the CEO's apartment in the West Village. Luke got his license and sold the home for a record price, marking the beginning of a very successful career in real estate. This record price was soon exceeded, and he progressed to close multiple deals in Manhattan, Brooklyn, Garrison, and the Hamptons.
Recognizing Luke's drive to succeed and ability to understand what is most important to potential buyers, a friend recommended him for the Eugene, one of Manhattan's biggest and most luxurious new developments. With no prior experience and stiff competition for the position, he knew this would be a tough position to get. But after a successful sales pitch, Luke was asked to join 3 other talented and experienced salespeople. He went on to become the top producer at the Eugene and closed 42 percent of all sales, or 360 deals, in less than 2 years.
Luke attributes his success to the way he is able to relate to people and understand their most important needs. While this ability has led to multiple sales and additional job offers, it has more importantly led to new friends and business contacts that he will have for life. With a winning personality to which people gravitate and a drive to go above and beyond, Luke is a New York City real estate expert offering the best service for his clients. He is a friend that his clients can trust, and brings a level of satisfaction and fulfillment that exceeds expectations.
Testimonials
Luke was great! He provided us with multiple listings of condominiums of our exact needs including area, price and even style. He helped us through the process of purchasing an apartment we would have probably not seen if it wasn't for him. Every experience was a positive one, and we would not only recommend him to all our friends, but will use his expertise again should we ever decide to move.
Matthew H.
I dealt with Luke in the past to search for my new home and he was wonderful! VERY honest, always willing to help and very knowledgeable! I would certainly refer him to my friends (which I already have)! A pleasure to work with - wish I could buy another house to work with him again! Thank you for everything.
Joseph V.
From the moment my wife and I met Luke, we knew he wasn't your average real-estate broker. We found him to be a straight shooter with genuine charm and savvy who will go out of his way to address any issues that arise during the selling/buying process. In our case, before we went into contract for our new place, I had to first sell my West Village studio. Even though I was using another broker (hired before I met Luke), Luke visited my apartment and not only made helpful suggestions for better staging, he met me at the Home Depot to help me pick out kitchen-floor tiles which he then laid down himself! The tiles totally transformed the previously bland kitchen, and I have no doubt this small but crucial renovation helped in my sale. As we look to close on the purchase of our new apartment, Luke continues to be enthusiastically proactive, checking in regularly and providing any useful information to help the cause. I would wholeheartedly recommend Luke to anyone seeking to buy or sell an apartment. His enthusiasm, easygoing nature and knowledge of NYC real estate make for a positive experience. He's not a slick shark in a suit talking the talk––Luke truly cares and will walk the walk all the way.
Chris M.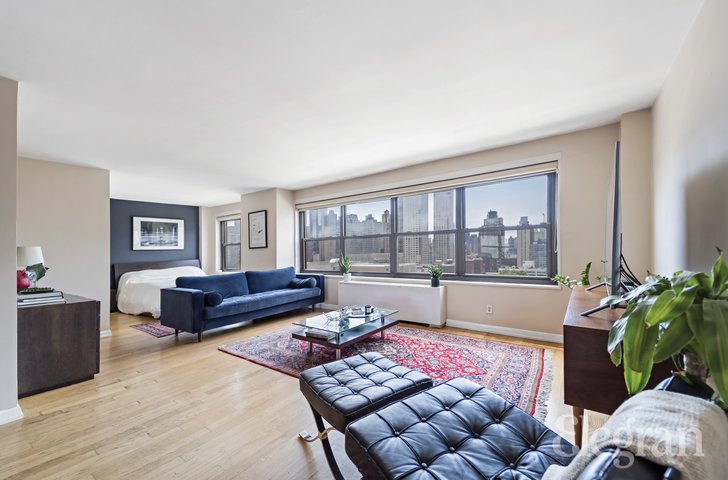 Co-operative in Lincoln Square
$675,000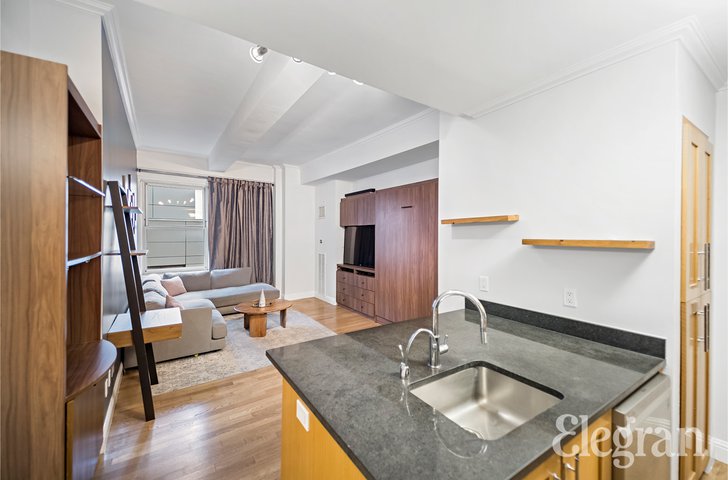 Condominium in Financial District
$630,000
900 Park Ave. Apt 25 A/B
900 Park Avenue #25AB
900 Park Avenue #25A/B
3 Verona Place
2 Horatio Street #15J
2 Horatio St. Apt 15J
35 W 90th St. Apt 2AB
35 West 90th Street #2AB
35 West 90th St. Apt 2AB
900 Park Ave. Apt 25 A/B
900 Park Avenue #25AB
900 Park Avenue #25A/B
3 Verona Place
2 Horatio Street #15J
2 Horatio St. Apt 15J
35 W 90th St. Apt 2AB
35 West 90th Street #2AB
35 West 90th St. Apt 2AB
35 West 90th Street #2AB
555 West 59th Street #19H
410 W 24th St. Apt 7K
410 West 24th Street #7K
127 Putnam Ave
127 Putnam Avenue #1A
613 E 6th St. Apt 1C
22 Hudson River Ln
326 Melrose Street #2A
333E 44th St. #207
250 East 30th Street #8H
250 E 30th St. #8H
370 CPW #306
56 Jane Street #4G
370 Central Park West #306
56 Jane St. Apt 4G
315 West 55th St. Apt 4F
315 West 55th Street #4F