185 Grand Street
185 Grand Street, New York, NY, 10013
Penthouse

Listing Courtesy of CORE Group Marketing, LLC.

3 Beds
4 Baths
2,374

Sq Ft

$7,350,000

APT 5D

Listing Courtesy of CORE Group Marketing, LLC.

2 Beds
2 Baths
1,143

Sq Ft

$2,575,000

APT 4D

Listing Courtesy of CORE Group Marketing, LLC.

2 Beds
2 Baths
1,143

Sq Ft

$2,545,000

APT 6D

Listing Courtesy of CORE Group Marketing, LLC.

2 Beds
2 Baths
1,143

Sq Ft

$2,495,000

APT 3D

Listing Courtesy of CORE Group Marketing, LLC.

2 Beds
2 Baths
1,133

Sq Ft

$2,450,000

APT 6B

Listing Courtesy of CORE Group Marketing, LLC.

1 Bed
1 Bath
686

Sq Ft

$1,625,000

APT 5B

Listing Courtesy of CORE Group Marketing, LLC.

1 Bed
1 Bath
686

Sq Ft

$1,585,000

APT 4B

Listing Courtesy of CORE Group Marketing, LLC.

1 Bed
1 Bath
686

Sq Ft

$1,545,000

APT 6A

Listing Courtesy of CORE Group Marketing, LLC.

1 Bed
1 Bath
621

Sq Ft

$1,455,000

APT 3B

Listing Courtesy of CORE Group Marketing, LLC.

1 Bed
1 Bath
686

Sq Ft

$1,445,000

APT 2B

Listing Courtesy of CORE Group Marketing, LLC.

1 Bed
1 Bath
686

Sq Ft

$1,445,000

APT 5A

Listing Courtesy of CORE Group Marketing, LLC.

1 Bed
1 Bath
621

Sq Ft

$1,435,000

APT 4A

Listing Courtesy of CORE Group Marketing, LLC.

1 Bed
1 Bath
621

Sq Ft

$1,415,000

APT 6C

Listing Courtesy of CORE Group Marketing, LLC.

1 Bed
1 Bath
582

Sq Ft

$1,415,000

APT 5C

Listing Courtesy of CORE Group Marketing, LLC.

1 Bed
1 Bath
582

Sq Ft

$1,395,000

APT 4C

Listing Courtesy of CORE Group Marketing, LLC.

1 Bed
1 Bath
N/A
$1,375,000

APT 3A

Listing Courtesy of CORE Group Marketing, LLC.

1 Bed
1 Bath
621

Sq Ft

$1,375,000

APT 3C

Listing Courtesy of CORE Group Marketing, LLC.

1 Bed
1 Bath
582

Sq Ft

$1,355,000

APT 2A

Listing Courtesy of CORE Group Marketing, LLC.

1 Bed
1 Bath
610

Sq Ft

$1,350,000

APT 2C

Listing Courtesy of CORE Group Marketing, LLC.

1 Bed
1 Bath
582

Sq Ft

$1,295,000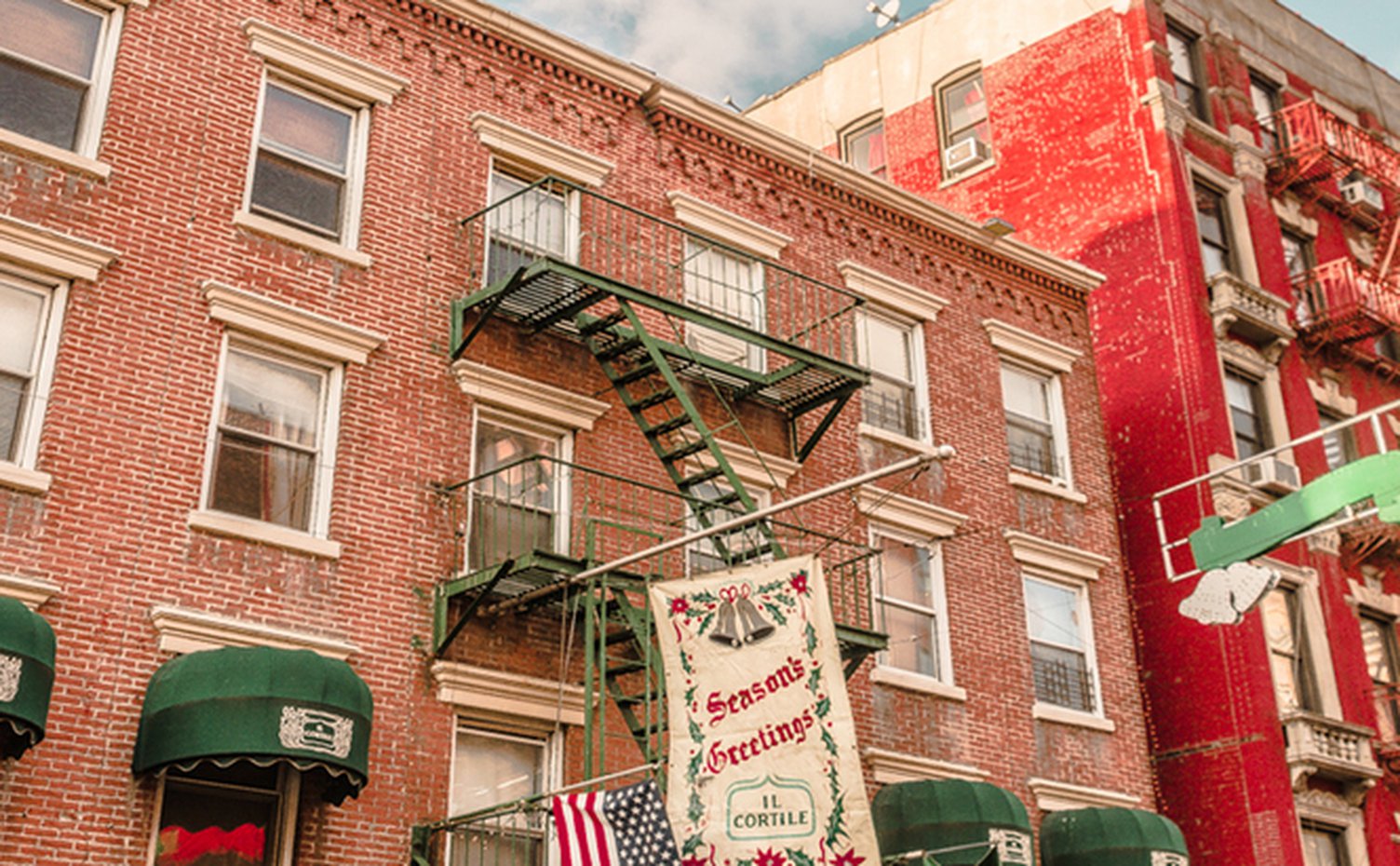 Little Italy
Once known for its large population of Italian Americans, Little Italy is now best known for its charming streets and delicious food. Today, the area is only a few blocks in size, but its cultural presence is still as large as ever. Centered around Mulberry Street, the closed-off street provides residents and tourists alike with a unique environment from which to enjoy the colorful, rich storefronts and amazing restaurants and bakeries.
Transportation
A

C

E

at 6th Ave & Walker St

A

C

E

at St. John La & Laight St

A

C

E

at Lispenard St & West Broadway
Subway data provided by NYC Open Data.